Donatella Versace takes us on a journey to the future of menswear.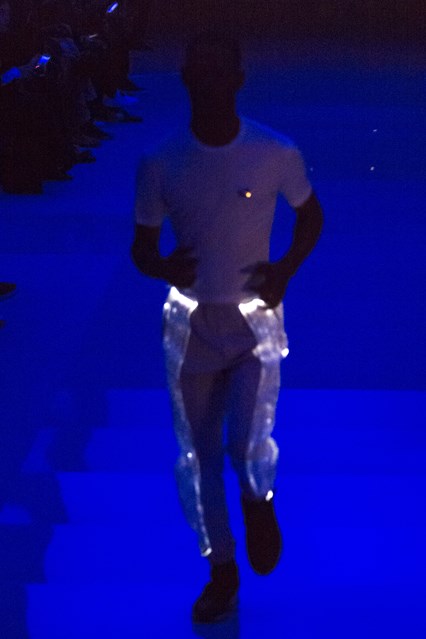 Donatella Versace named astrology and the future of menswear as inspiration for her latest Autumn/Winter 2016 collection at the eponymous Italian powerhouse, Versace. Presented in a futuristic colour box, the show space gave attendees a taste of what was to come before models even touched the catwalk.
In typical Versace fashion, slim fitted trousers (and leggings) were complimented by mohair roll necks, leather jackets, tracksuits and light tailoring to name a few; a delicate selection of lilacs, pasted blue and neutral tones were juxtaposed with harsh, loud, heavy metallics with a dash of fur here and there for that quintessential Versace flair.
In the Autumn/Winter 2015 issue of GQ style, Donatella spoke to Alexander Fury about her current predilection towards her menswear collections – and it shows. A well rounded collection with a perfect harmony of wardrobe staples and statement pieces to please all divisions of the steadily growing Versace man clan.
Take a look at all the images from the show below.