See the full Autumn/Winter 2016 Collection for Calvin Klein which showcased at Milan Fashion Week 2016: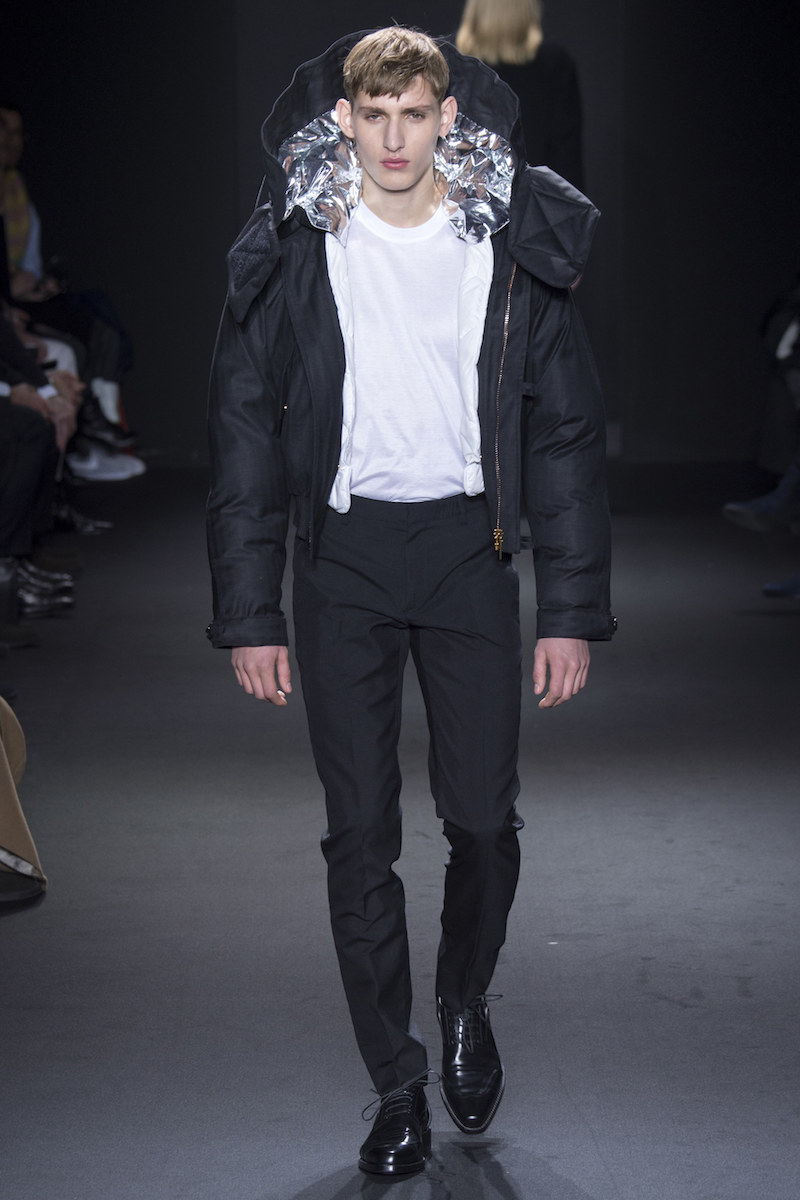 Vivienne Westwood decided to approach her collection in true Westwood fashion.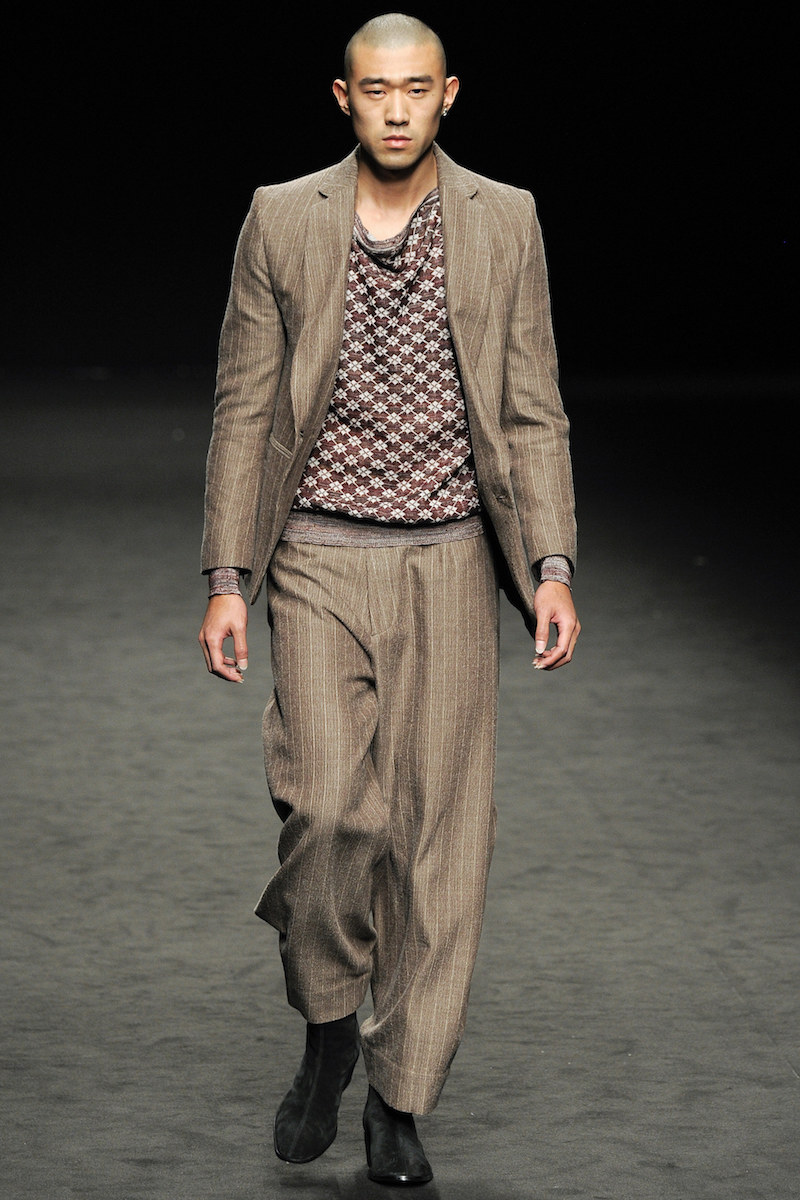 This meant the inclusion of plenty of, somewhat surprisingly unsurprising, penises. She designed three penis necklaces, in gold, rose gold and silver, to complete her runway looks. The collection, titled 'Be Specific', offered a subtle tribute to the late David bowie, and models bore eye shadow in shades of blue and green, and even walked to the genius' 'Starman' to close the show. The line saw Westwood do what she does (second – after fashion of course) best and that is aid the fight against climate change, greedy politicians and wrongdoing. The show notes saw Dame Viv scrawl 'Who do our politicians think they are?' in true form to her cherished outbursts.
In an overt display of androgyny, the MAN AW16 collection sees black silk gowns juxtaposed against mini skirts, 4-inch platform creepers and ruched dresses. Wedges sat alongside high-heeled brogues, dress-clad-models cemented Westwood as a leading activist, anti- establishmentarian and general do-gooder. She was not afraid to place her male models in clothing inspired by womenswear, just as she is not afraid to speak her mind on the actions of our country's leaders. She proposed gender boundary breaking designs and they are very appealing, using the body as a microcosm and grounds to dismiss widespread political decisions. Tartan, heavy knitwear, vibrant patterns and outlandish colour were all in typical Vivienne fashion, something we have no shame in admitting we love. Here here Viv!