See the full Autumn/Winter 2016 Collection for Yohji Yamamoto which showcased at Paris Fashion Week.
Review to follow.
All hail Dries Van Noten.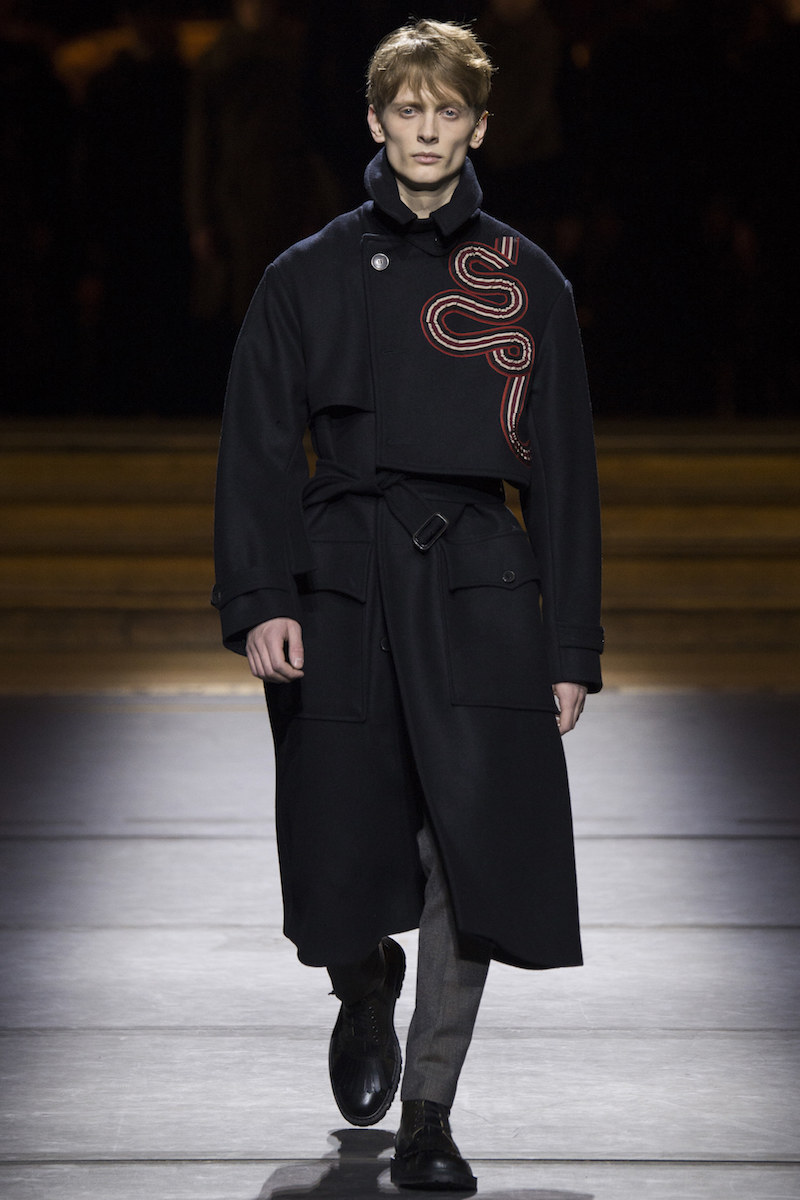 The Belgian designer and member of the Antwerp Six cemented himself as fashion royalty as he unveiled his AW16 menswear collection. His choice of venue (the Palais Garnier of all places) made this an absolute showstopper of a performance and it sure was a night at the Opera, although there were no looming phantoms here and it was sheer success after success. Van Noten has said that he had tried to secure the famous venue for fifteen years and finally he managed this unlikely task.
Military aesthetics met '60s influences, most notably from Wes Wilson, the graphic artist famous for his impression of the psychedelic West Coast. The collection and the venue made this feel like a dream, blurring the lines between fantasy and real life, imagined and regimental militia routines. A colour palette of khaki and black, met with tinges of yellow and abstract and vivid patterns bore the main look for the line. Heavy outerwear in fur and wool was teamed with lighter bober jackets and double-breasted suit jackets. Military inspired looks were juxtaposed against undoubtedly hippie-esque full patterned suits, with swirling patterns and eye- soothing prints. White shorts combined with leggings and black pleated skirts added just the perfect touch of andorgny to the collection, whilst over coats and heavy brogue boots kept things subtly masculine and action-ready.
Never did I think I'd see the hallucinogenic '60s and '70s meet militia regiments and the Cold War, but here we have it, and boy does it work.