See the full Autumn/Winter 2016 Collection for Comme des Garçons Homme Plus which showcased at Paris Fashion Week.
Review to follow.
Givenchy stun at Paris Fashion Week with their impressive Autumn/Winter 2016 collection.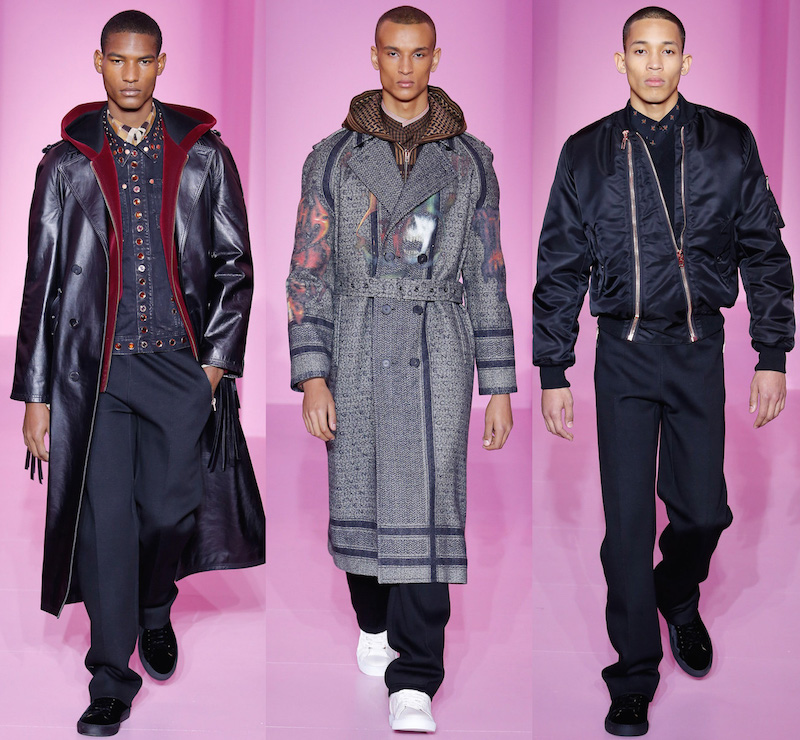 The Paris-founded, high-end fashion label Givenchy,  took to the runway at Paris Fashion Week to showcase their stunning new AW16 collection.
This seasons runway collection consisted of multiple fur, tasselled and leather body garments, infused with their iconic print designs.
The collection showing kicked off with a simple fitted blazer, accompanied by a deep purple, suede collar upper. Despite the simplistic start to the show, it quickly turned into an unforgettable Givenchy presentation.
The collection included a stunning variety of longline, oversized, tasselled, leather, fur and dinner-wear related pieces. Despite the regular but subtle use of Givenchy's iconic print patterned designs on zippered under garments, fitted shirts and full body garments, the eye-catching use of tonal, textured and layered pieces were the reason for their runway success.
Givenchy achieved absolute runway-glory with this seasons collection by infusing heavily beaded jackets, triple zipped bomber jackets in vibrant tonal colourways, and of course the unique use of thick-bodied upper garments in fur and leather.
See below for more photos from the Givenchy Autumn/Winter collection 2016.