Hermès keep it simple for Paris Fashion Week.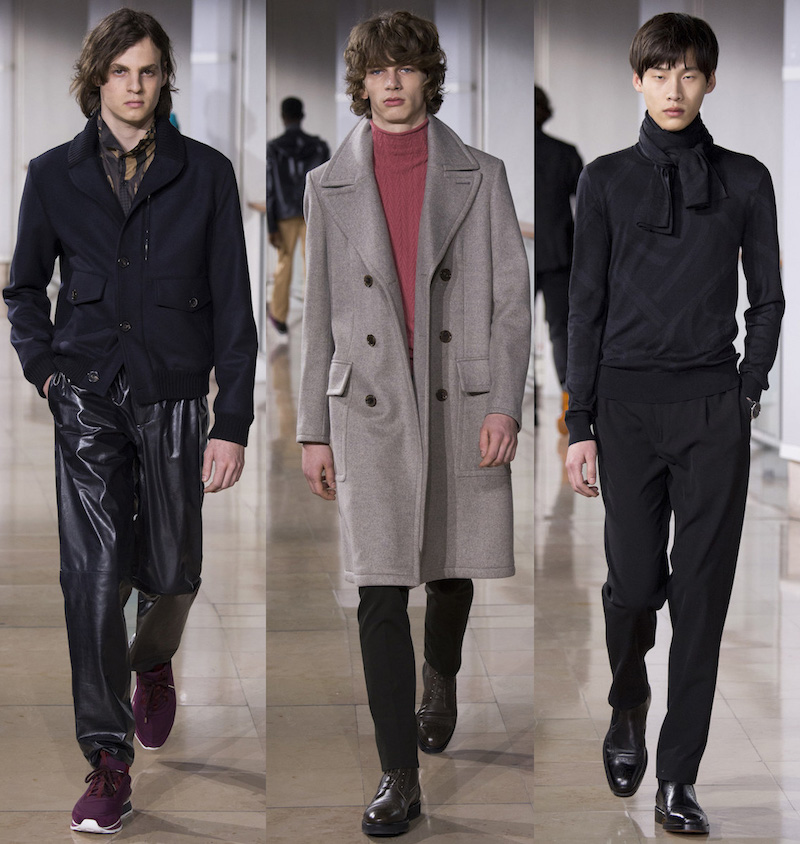 World-famous, high end fashion house Hermès have taken to the stage at Paris Fashion Week to present their surprisingly simplistic collection of menswear.
A regular use of pastel and tonal colourings on a simple selection of trousers, added to the occasional leather pairings is the starting point for their Autumn/Winter collection.
Despite this seasons hard-hitting variety of AW16 runway collections from other labels and designers, Hermès decided to take a completely different direction.
The collection involved straight-forward print-patterned jumper designs, simple double-breasted jacket and coats, as well as a strong variety of creatively eye-catching longline trench coats. Allowing them to retain their impeccable high-fashion reputation.
The occasional use of coloured and tonal suede additions on fitted bomber jackets, as well as the paisley-print and leather jacket pairings has allowed the Hermès AW16 collection to catch the eye of many.
See below for more photos from the Hermès runway collection at Paris Fashion Week.