Alexander Wang strikes back.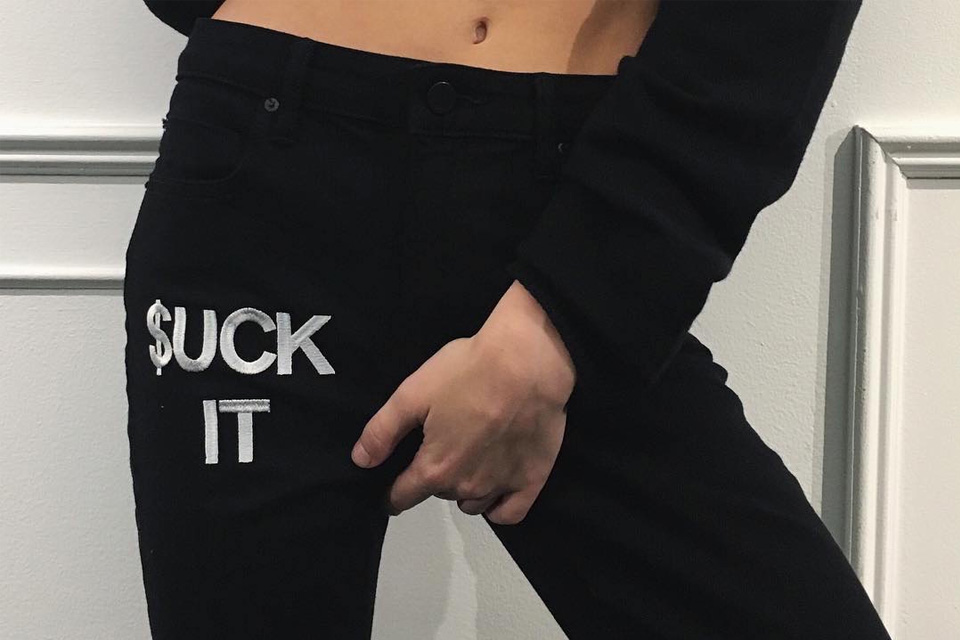 If you have something to say, don't hold it back: this is certainly what Alexander Wang did. The designer's label recently unveiled a series of slogans, for a limited time only.
In both New York and London stores, it was possible to add the embroidery of your choice on a series of selected pieces.Indeed, you could totally state something such as "$UCK IT", "TOPBITCH" or "PROPERTY OF WANG" on your Alexander Wang clothing without caring what the other might say.
Check the photos below, and the Alexander Wang website for upcoming news: