Redefined Gucci is blossoming with new seasonal offerings.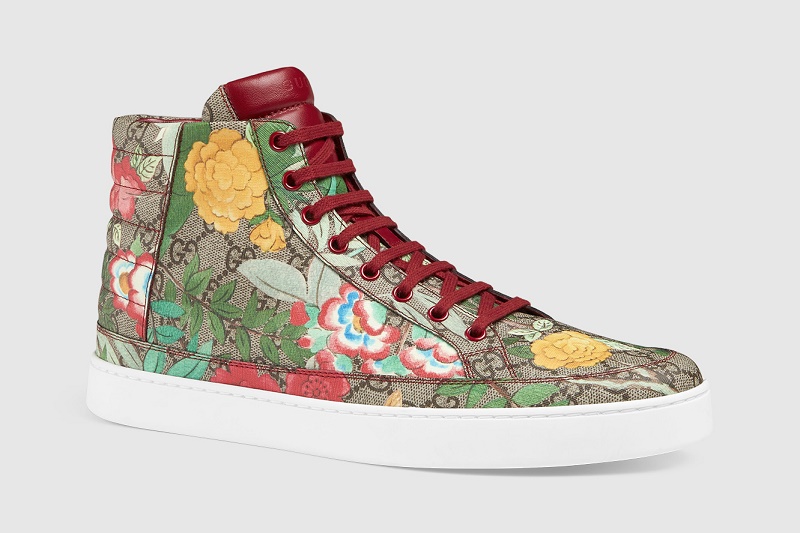 This season is all about the Gucci "Tian" print which has given the brand a refreshing look for Spring 2016. The floral motif design has been implemented on the Gucci high-top, low-top and slip-on sneakers which enhance Gucci rebranding which we all can recognise. The sneaker styles all feature red leather trim and shoe laces along with the Tian print all-over which draws inspiration from Chinese landscapes depicted in 18th century.
Head over to Gucci's online website to pick up your floral pair today.