See the full Ovadia & Sons Fall/Winter 2016 collection: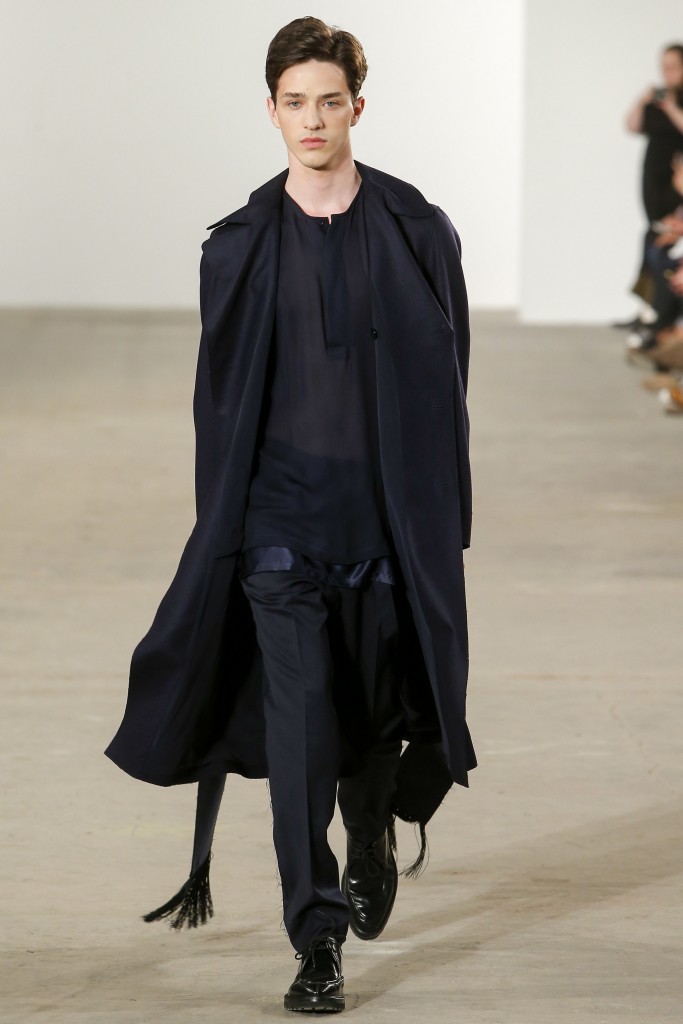 When having a look at Ovadia & Sons' Autumn/Winter 2015 collection, one immediately notices the balance between the soft and raw pieces, silk ensembles contrasted with a kaki military-inspired  wardrobe, grey fine looks and navy blue striking effects.
For the NYFW offering, duo of designers – and twin brothers – Shimon and Ariel reflected their Israeli background on their statement Autumn/Winter looks, carrying the strength of Jerusalem onto a contemporary and New York-ish ambiance. The result is indeed, efficient, and Ovadia & Sons signs a rather alluring collection full of layers for next season, black bomber jackets and relaxed silhouettes.
Check the photos below: