Made in NYC Part 2
Creative Direction and Interview: Samantha Ria
Photography: Benjamin Glean
Model: Prynce @ Red Models NYC
Location: In and around Hotel Giraffe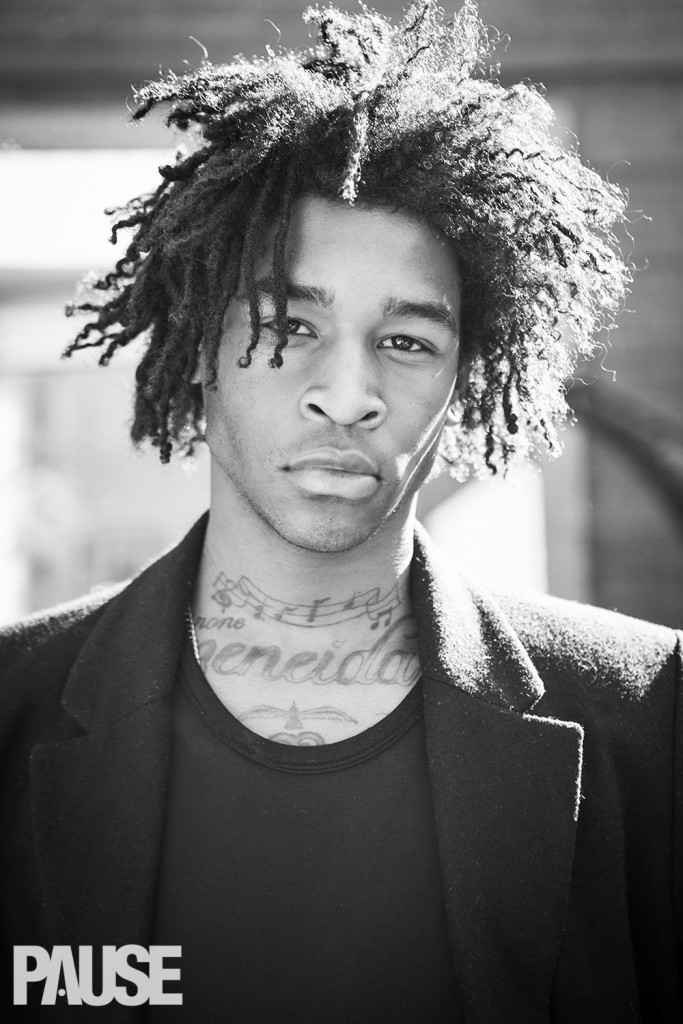 Let's start from the beginning, how did you get into modelling?
Modelling started kind of like a dream I'd say. I used to get a lot of compliments, people would come up to me and say 'you look like a model' but I really had a lack of self-confidence until I started building myself up. Now I'm here making my dreams come true.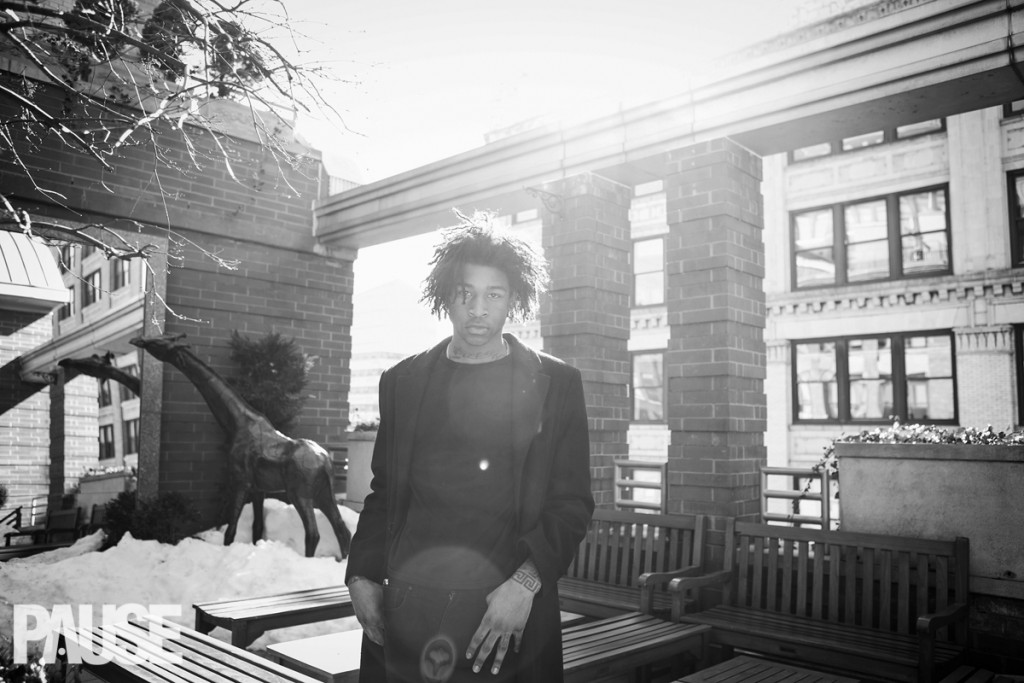 How old are you?
I'm 21.
You're still quite young in the game. How have you found the modelling industry so far?
As of right now, it's moving fast I would say, it's busy honestly but it is what I wanted so I have to expect everything to come. I haven't really had any problems or been told to change myself and if I was, I wouldn't. That's the thing about me, I wouldn't want to change myself to please somebody else or to get something. It's me at the end of the day.
So you're casting now for New York Fashion Week, which shows would you want to walk for if you were given the opportunity?
If I'm given the opportunity, wow that's a good question. One that I really want to do honestly would be something like Ralph Lauren Polo or even bigger like if I could get Alexander Wang or Rick Owens but I know that's going to take time.
In terms of your own personal style, what would you say are your favourite brands to wear?
If I had to pick one, it wouldn't even be a US brand. It would be probably something like, I don't know if you're familiar with, Demobaza. I don't know if you've heard of them but it's more urban, like Assassin's Creed.  I like simple clothes, being in New York people do too much.  It's all about the swag that you bring out.
We've seen today that you've done Chelsea boots but you also have the sneakers, what do you prefer?
I got the name Jimi Hendrix from A$AP Ferg actually when I started growing my hair out. So he started calling me Jimi Hendrix and that's kind of what made me really get more into the look, and that's pretty much how I got my swag. But when it comes to shoes and all that's just comfortability. I like being comfortable.
Tell us a bit more about you and your background and what you're about as an artist.
I grew up in Harlem, born and raised, growing up it wasn't the best but it wasn't the worst. I made a lot of dumb decisions but it's all about learning from them and really about taking the next step in life and all about being positive. I moved around a lot from Harlem to the Bronx, back to Harlem, split family. I got the ball rolling, I'd say those were my prime years, that's when I really started having a dream because I was working and I had my own place at the same time and I was only in high school. My mom, she got remarried when I was 16/17, she didn't move far from me but I was working at McDonald's and she left me the place.  I used to work on Times Square so that would be like the general area, that's when I really started to bring my own self out. I started wearing Jeremy Scott, so I used to make jean jackets to match. I used to catch a whole lot of attention, on Times Square; people would be taking pictures like 'oh that's cool'. From there that's when things started rolling for me I would say.
I knew there was something better than McDonald's and the bills had to get paid so long story short, after that my father, he was a super, he lived out in Queens, I started working with him doing maintenance and porter work so I'd be fixing peoples apartments and shit. That was the worst job ever. I practiced recording myself, I practiced making a beat, during my lunch break I'd be hiding in my office trying to write something, listening to instrumentals over and over.  Then I remember one morning I was playing work by Ferg before he blew up; he's also from the neighbourhood, that's how I knew about the song. I was playing it to my boy Marty and he was like 'yo, you know that's my brother…?' I went to work and when I came home Ferg was at my crib. Ferg started coming up and Marty was his hype man. Wherever he would go, Marty would go. While they were doing their thing, I would be at work. By the time I got home they'd be going out to a show and be like 'yo we out to this show' or 'we out to a video shoot' so straight after work I'd go to hang out with them. that's when I felt like I wanted to quit my job. I was getting tired of living a double life, I was getting tired of working my ass off as a porter in the morning and then at night time I'm hanging with celebrities, getting on stage and then waking up in the morning being on the train on my way to sweeping, cleaning up shit. I was like I'm going to do something different. I was already trying to make my own beats, from then every single day, not a day I stopped. I was emailing clients, even people out in Paris/UK, hitting brands up saying I'm affiliated with Trap Lord and Ferg and can they send clothing etc, at the same time I was building up my modelling.  From then I got myself my position in the group. We're family now.
When can everyone hear your music?
2016, this is my year.  I just can't wait for it to happen. I've been seeing a lot of things unfold in front of me so to see this unfold is the next step, the next level, that's pretty dope.