Supreme and Vans tactfully tease their latest collaboration; could 2016 be even greater for the two giants?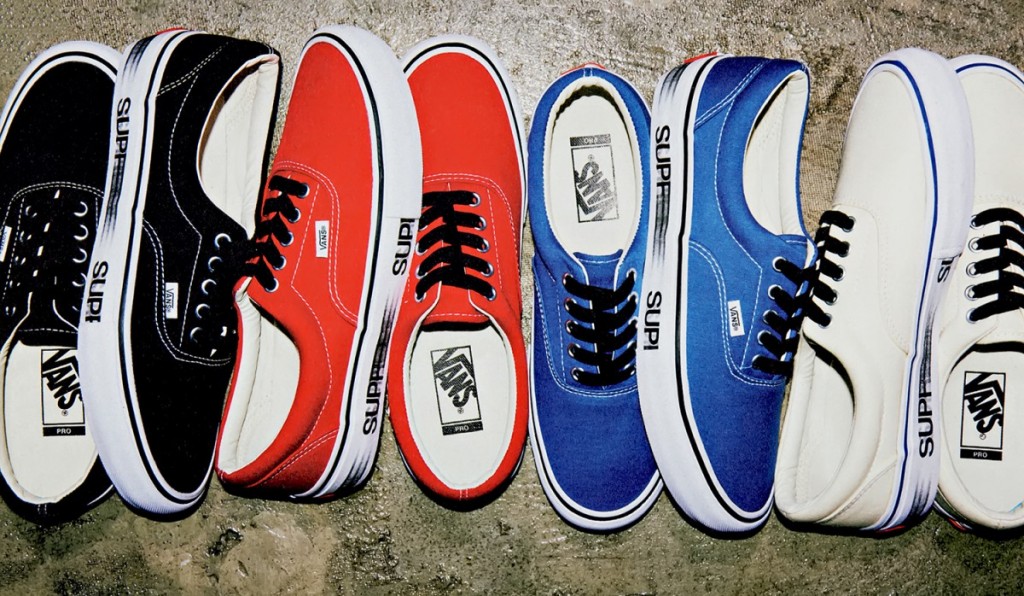 Being long-time collaborators and even longer streetwear powerhouses, Vans and Supreme never seem to shy away from our intrigue. Published by Japanese magazine PRODISM, light is shed on a new addition to the legacy the brands have left behind; a glimpse of what is to be the Supreme x Vans Era Low SS16. The sneaker feature's Supreme's own "Motion" logo smeared along the sole of the Era, complimented by the sneakers own classic and well known low-top design.
Both brands have been very hush on the release of the show, but we expect it to arrive on our screens and in store promptly after the release of Supreme's SS16 Collection, which is business as usual for Supreme this time of year, any footwear collaborations dropping approximately 2 weeks after grand re-openings. If that's the case and our math is correct, March 3rd should be the due drop date for the collab. Nevertheless, keep your eye's peeled all this week for the drop because as always, these are sure to fly off shelves.