Style your Apple Watch with Sacai.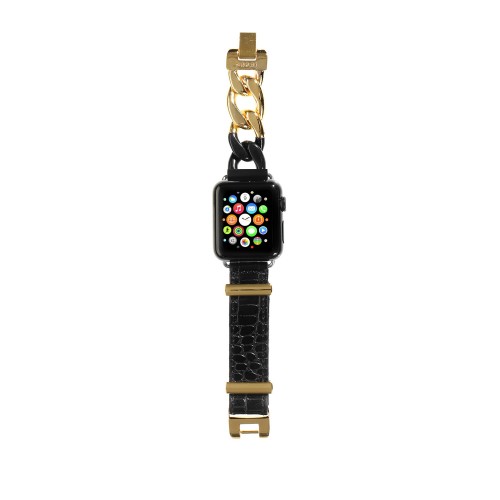 Japanese label Sacai founded by Chitose Abe, counts Anna Wintour and Karl Lagerfeld as fans. Known for mens and womenswear collections, Sacai have expanded into luxury tech accessories to compete with the likes of Hermes on the frontier of  apple watch wrist bands.
The Sacai design is available in a combination of black leather and stainless steel metal hardware, in gold or silver. Availibity appears to be limited to Colette boutique, pricing starting from around £234.
If you know where else we can purchase this special find, whether online or in store – please comment below.