Let your iPhone glow up.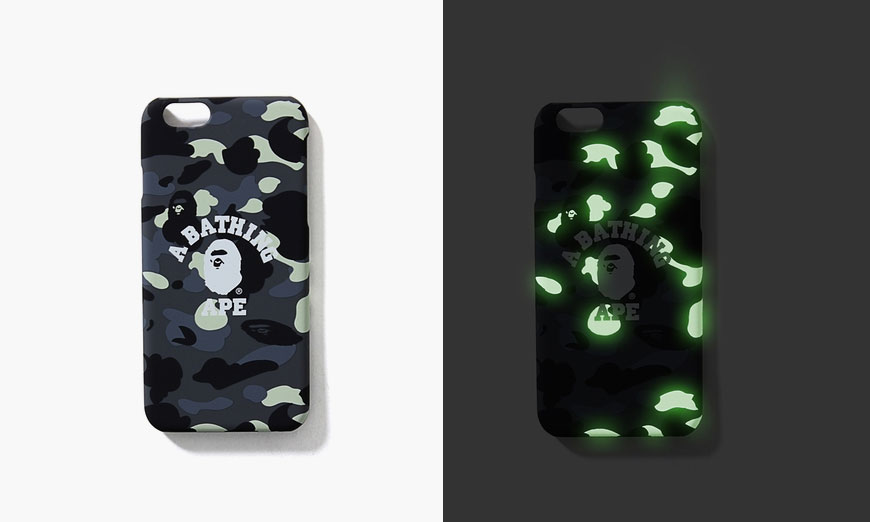 A Bathing Ape continues to rise every year by expanding on its accessories, this year they present their new iPhone and iPhone 6s glow-in-the-dark "City Camo" design. Apart of the Spring/Summer 2016 collection, the iPhone cases feature a mix of black, grey and white colours, when glowed in the dark hints of neon camo prints pop up across the case. If you're looking for a iPhone case that is ahead of time and style, then cop this new A Bathing Ape case. The case will retail at $49 and will be available at your nearest BAPE Store.
Shop A Bathing Ape at Selfridges here.