Chuck Taylor gets a reflective touch.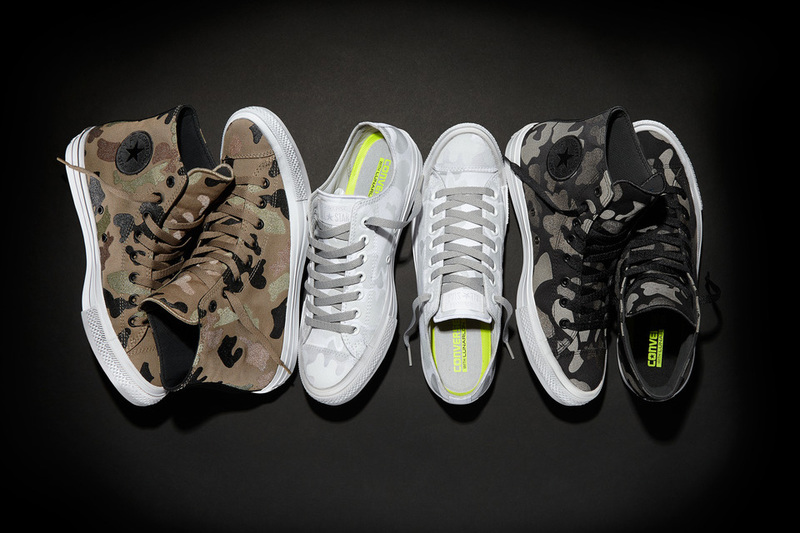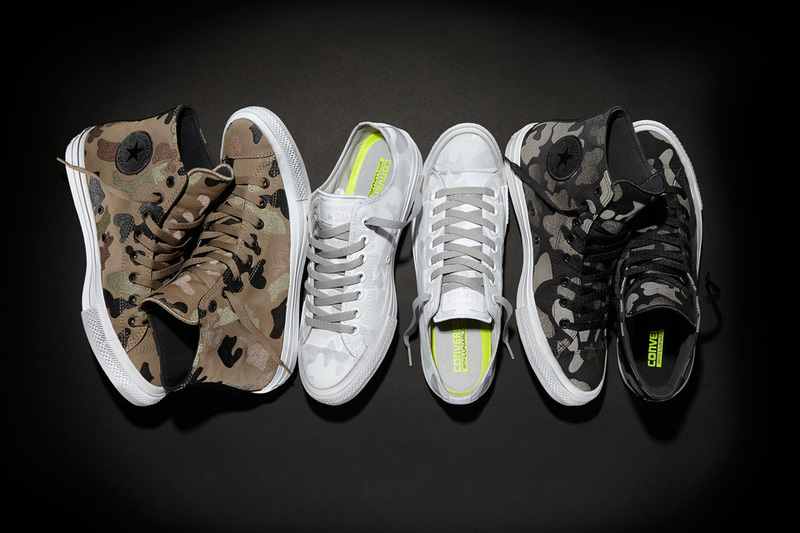 Perhaps the darkness of winter was the inspiration Converse needed for their new creative release of the Chuck Taylor All Star II 'reflective print' collection. If you find yourself in a low-light place you will see how the sneaker's upper lights up showing the reflective print.
This works pretty well at the club, if you find yourself in a dark hall-way or of course for all late-night city bikers!
You can choose high- and low top, between camo and all-American star pattern, both of them come in three colorways. First drop was the camo on March 3rd and the all-American stars will be seen in April. The price is between  $80 and $85.
Find a pair at Converse retail stores and online at Converse.com.