An exclusive interview with rising Nigerian designer Adebayo Oke-Lawal.
So tell us how did you come up with the name Orange Culture?
Basically, I used to write for magazines. I wrote an article called the Orange Boy which was about growing up in Lagos and the experiences of being different, being bullied and just learning to accept yourself. Orange stood for the idea of being individual; just being unique and not caring about anybody has to say. So when I started to write this article, people published it and it became really popular. They started to send emails saying: "you're so inspiring, I'd identify with the Orange Boy". When I started the label, I wanted to represent just that idea of just being proud of who you are, being an individual, loving the things you love and not caring what anybody has to say. We keep that culture, representing people who just thought differently, who have another ideology of life.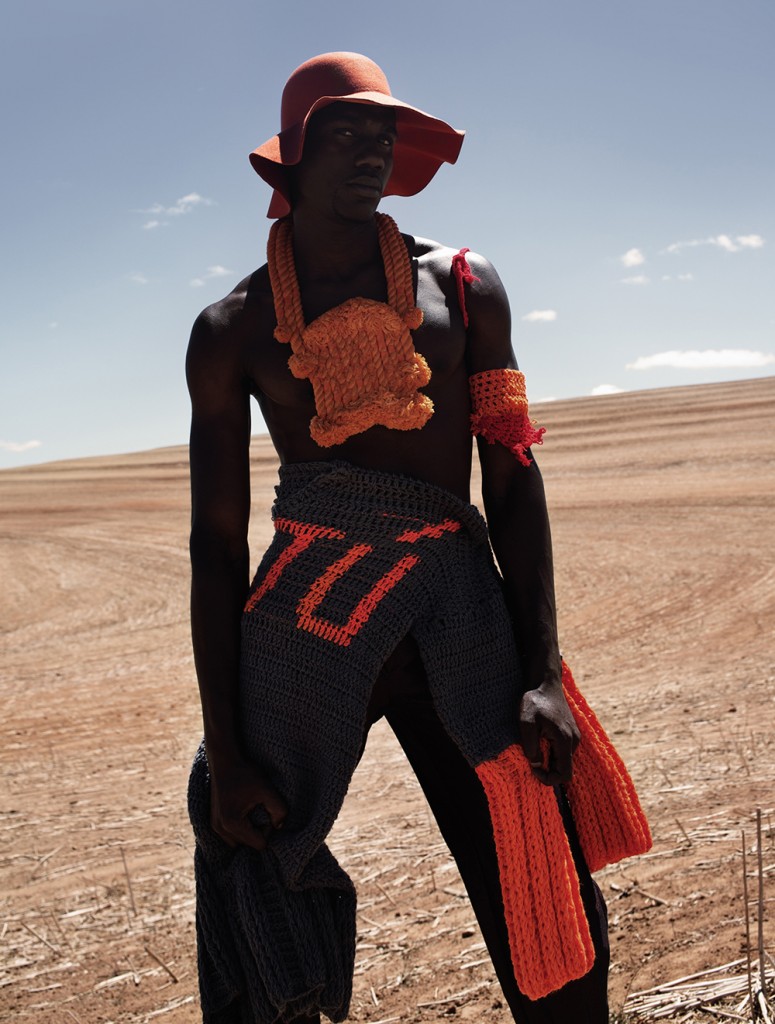 How did you transform from being a writer to becoming a fashion designer?
I've done everything. In Lagos, you do everything! [laughs] I was writing, I was styling… The thing is, I have always wanted to be a designer, but every other thing was on the routes, I wanted to learn about the industry first so I wrote, I styled… I did it just to get myself into the industry, so I interned. I just wanted to understand the industry before I found myself in it.
So how did you teach yourself into design?
I've been sketching since I was 8, 9. When I was 10, I was sketching for a small shop already; I was doing it for a while. I was sketching for like, four designers in Nigeria I was designing for junior creative directors. So obviously, I was just training my work, training my skills. I used to work on my illustrations by drawing versions of the women in the magazines! That's how I started working on designs; it was just time before coming better and better.
Why just menswear?
I wanted to do for both before but I realized that I feel a bit more personal when I'm creating menswear clothing; womenswear, not as much, which is why I'm focusing on menswear. I just feel like it's a bit more genuine for me as a man just creating menswear.
Where do you take your inspiration from when designing?
There's a lot of things but I always see like a small unit of everything else, things I have experienced, have seen or felt or whatever. It's always emotionally connected to me. It's always things that maybe I feel passionate about this is why I decided to use it as an expression to create something, always connected to who I am.
And you reflect that in your designs?
Yeah, basically! [laughs].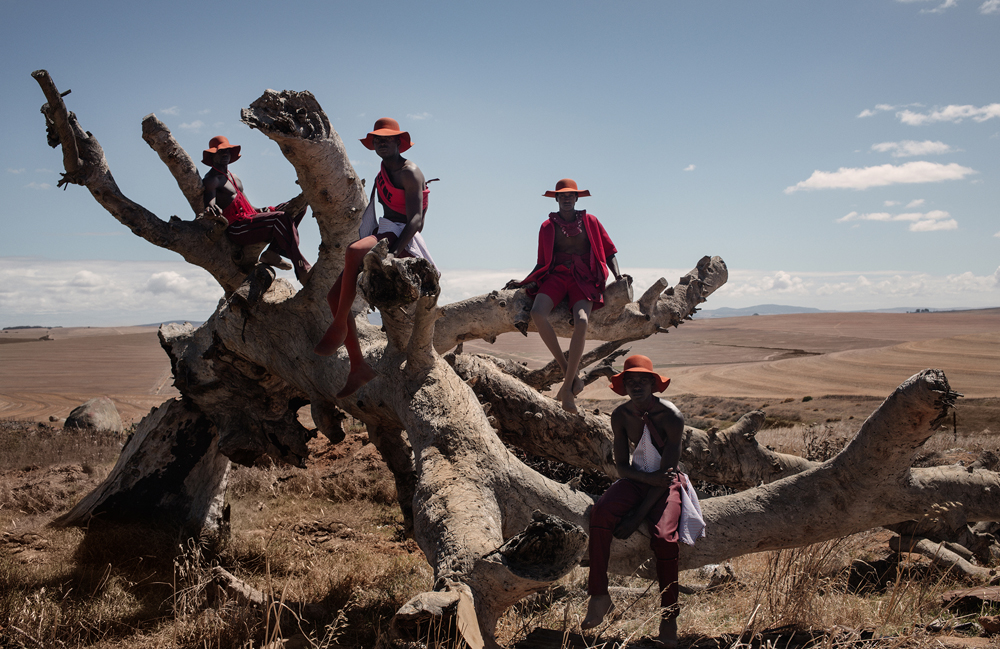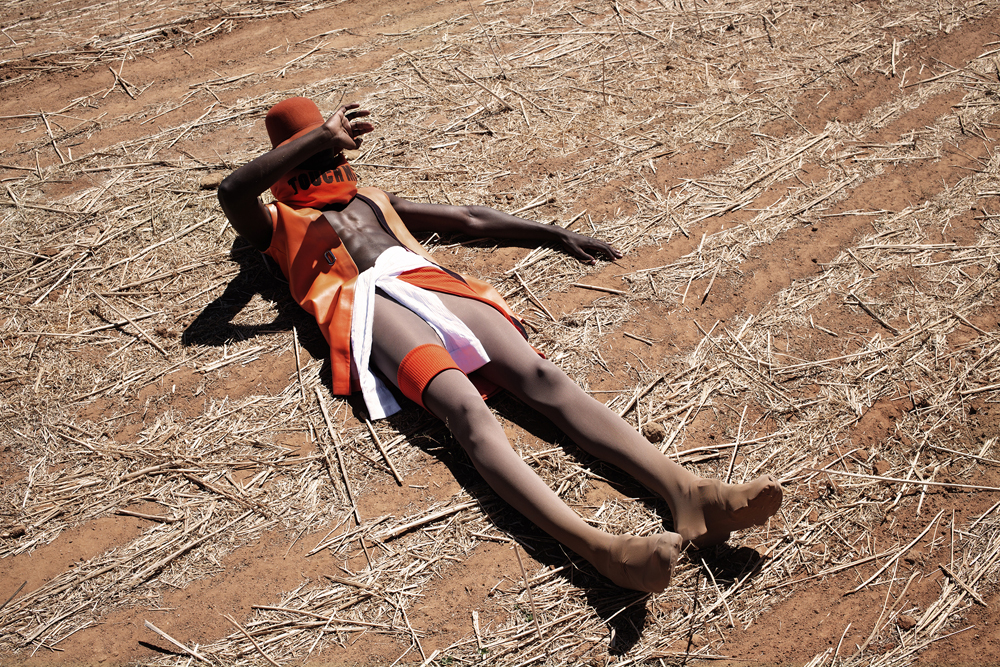 When you are creating a garment, are you creating for the mass or for that specific person?
I think I am creating for that specific person in my mind because I mean, for me, the brand is not a mass sort of brand. Especially in terms of the higher end aspect of the brand because it is broken into different parts. There's the higher end, mid range and the streetwear line. There's Orange Culture, Orange by Orange Culture and then there's OC which includes our printed t-shirts.   So the higher end collection is not created for the mass market but for specific people who want clothes that are more artistic, more unique and don't want to wear what everybody is wearing. Mid range is more for our younger cliental who aspires to buy the more expensive stuff but can't buy it yet. So they would spend on the accessories, hand bags, the easy buys. Then OC t-shirts are for everyone! They might not feel an exact connection with the brand but they like what the brand is doing so they would buy a t-shirt or a sweatshirt.  We have different customers that we channel different aspects of the brand.
A lot of designers now creating a high end collection as well as an affordable alternative, is that the new way to attract more people?
I think it's a business strategy more than anything else. It's like a "stay true to yourself" but also "be wise enough to make money". Being artistic doesn't always translate to cash, for any brand that wants to expand has to be financially consistent in a sense.
How did you get into Lagos Fashion & Design Week in Nigeria?
For the first year I didn't do it, I just walked through them. I was a finalist for Entrepreneur prize; I was working as a stylist then. I didn't show but the second year, they had a fashion competition for young designers and I competed. I was one of the finalists and I didn't win. Well then from that, they just kept calling me to show every year. The next year [2011] was like, one of our biggest years . We had a lot of press, international coverage… It was progressive every year.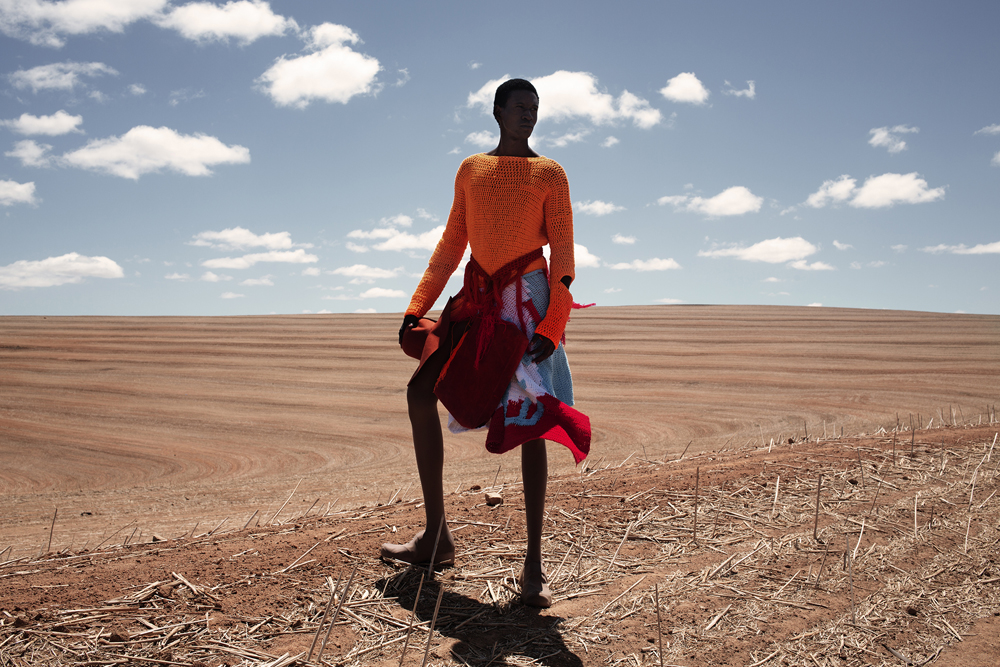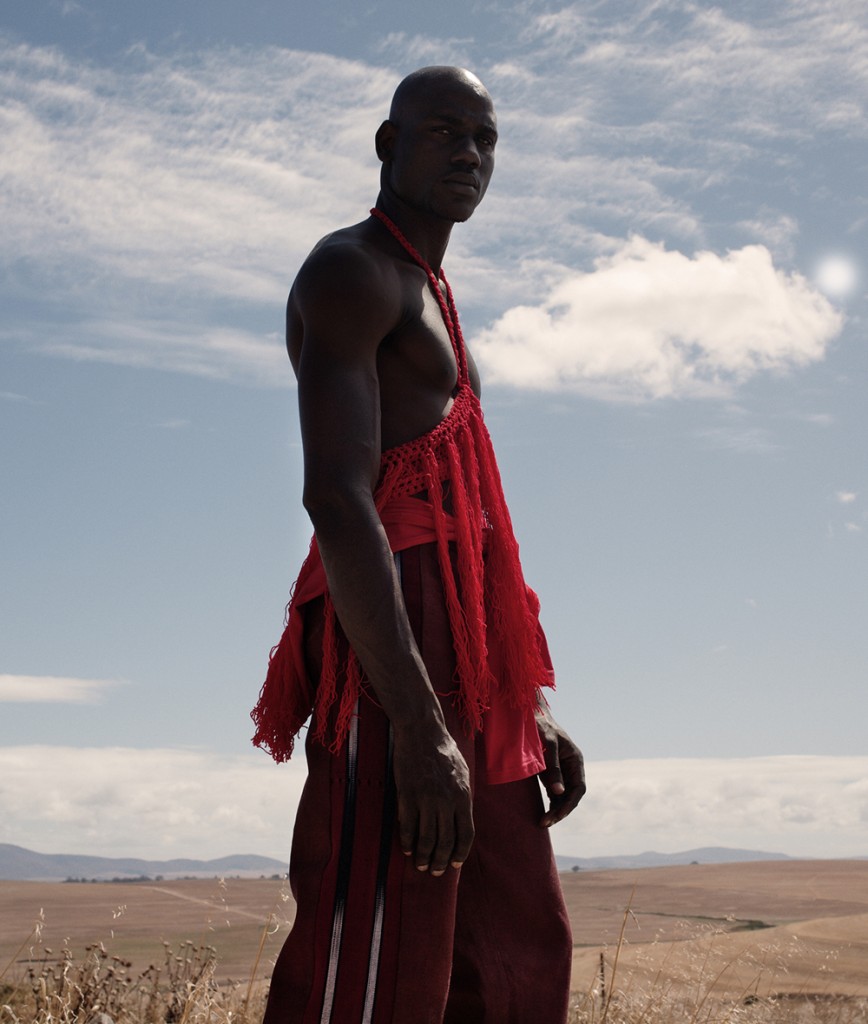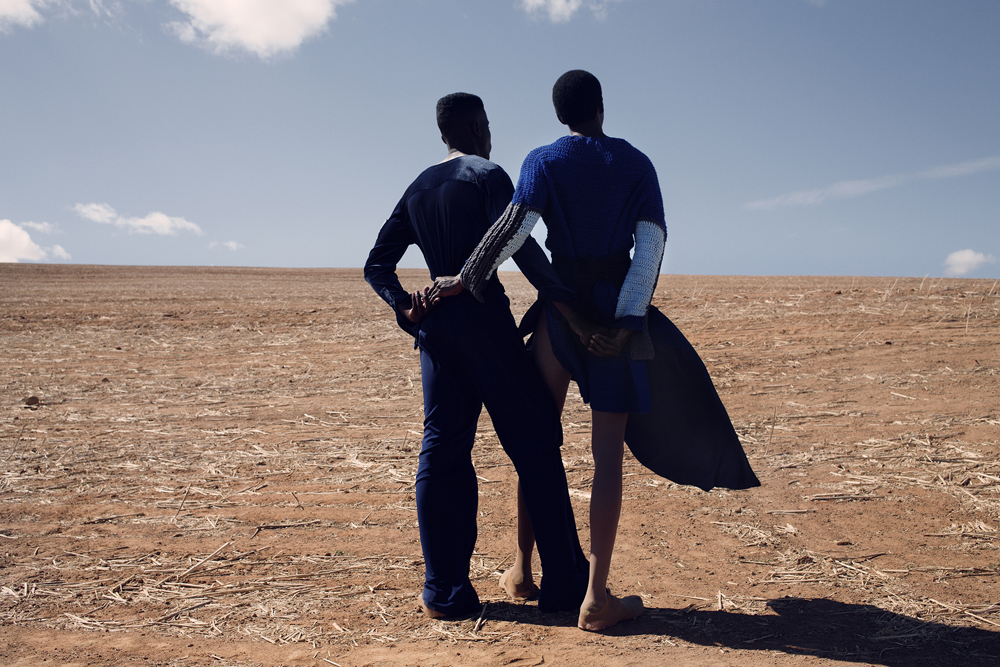 Now that you're in the fashion world of designers, people expect something new from you every season, how is the pressure for you?
There's a lot of pressure. Without thinking about that, generally, just being in this industry, being consistent as a designer is a lot of pressure. I was talking to a friend and I was saying that the reason why a lot of designers aren't being taken seriously back in Nigeria is because they're not consistent, they don't have seasonal collections. You have to be consistent with the way the calendar works and everything's a business we have to take everything as seriously as possible. Just being consistent as a brand gives us the most pressure, every year you show something different and I've realised every year there's "people who like it, people won't like it". I don't expect approval from anybody.
I don't put as much pressure over myself by showing a collection that everybody likes; I just make sure that I do a collection that is true to who I am. That's all that matters to me.
Tell me the story about the recent collection you showcased in October 2015?
We shot the SS16 from the high end and a bit of the mid-range line. The high-end line was inspired by the relationship between the Lagos Fisherman and his relationship between him and his canoe. We did the rough sketch and the illustrators helped us, the graphic designers helped us expand the data. Basically, we're just trying to expose the idea of him conversing with his canoe. For the fisherman, it's like an experience where he connects with his inanimate objects, a place where he speak about other things that he feels, that he imagines… It's almost like a romantic, very honest relationship and that's what we want to explore, that rawness, that vulnerability that comes with the journey of the fisherman and his canoe.
And then, the mid-range line we did was like a capsule, which was more "just free yourself from that ideology that holds you back". Basically, you know in Lagos, there is always that different laws about how people should act, how people are not even allowed freedom of speech anymore. I mean, even right now, they're working on a bid that refrains people from saying bad things on social media about the government. All of these things are constantly abiding us. I've just been able to free ourselves from this mental imprisonment.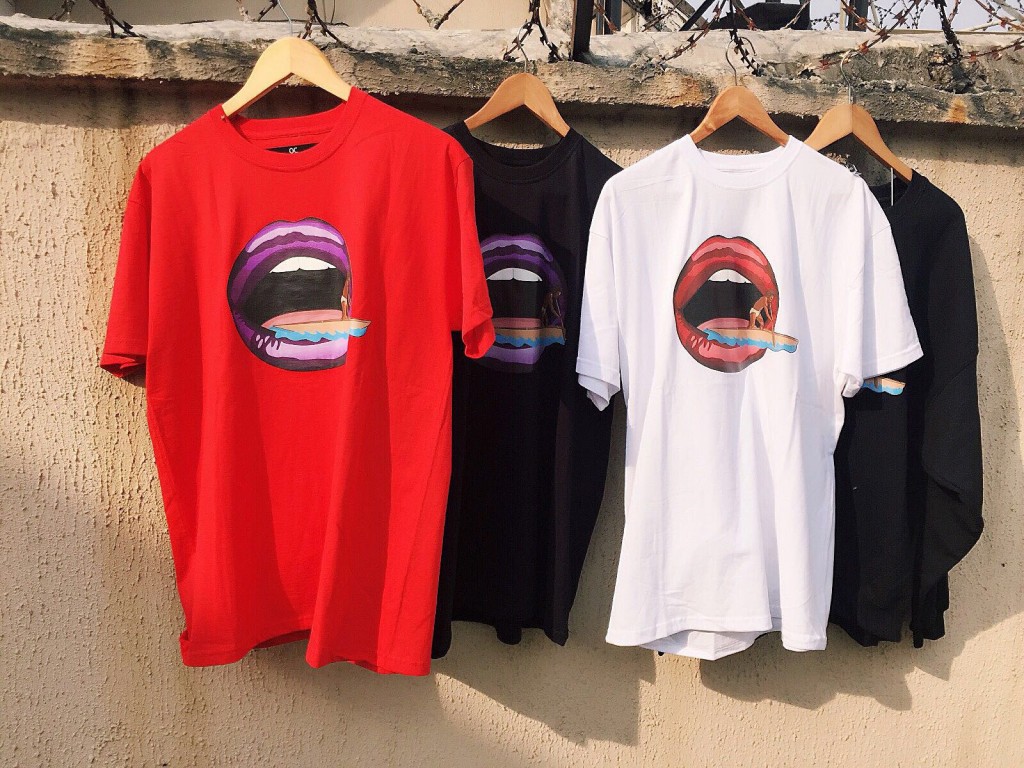 In terms of graphics, why did you put the lips?
It's the conversation. The lips as part of speaking and a lot of the relationship is built based on the conversation part, the fact that he talks to his things and he speaks to them, he's honest with his things. That's what we want to suggest.
Fashion in today's age is genderless, which is now thriving for 'menswear', why now?
I think it was bound to happen. It's just the right time; there was always a deadline between gender, in terms of clothing with men and women. It is just the way shapes and cuts are, there was always that thin line. It was bound to happen that lines would be crossed ad become blurred. I think it just took a few brands venturing through it and exposing people to the idea of it before it would properly take off. I mean, flares have been around for ages they were there a while ago, men have worn dresses. It was bound to come back, I don't know why it is happening now but I am just thankful that it's happening while we are in it.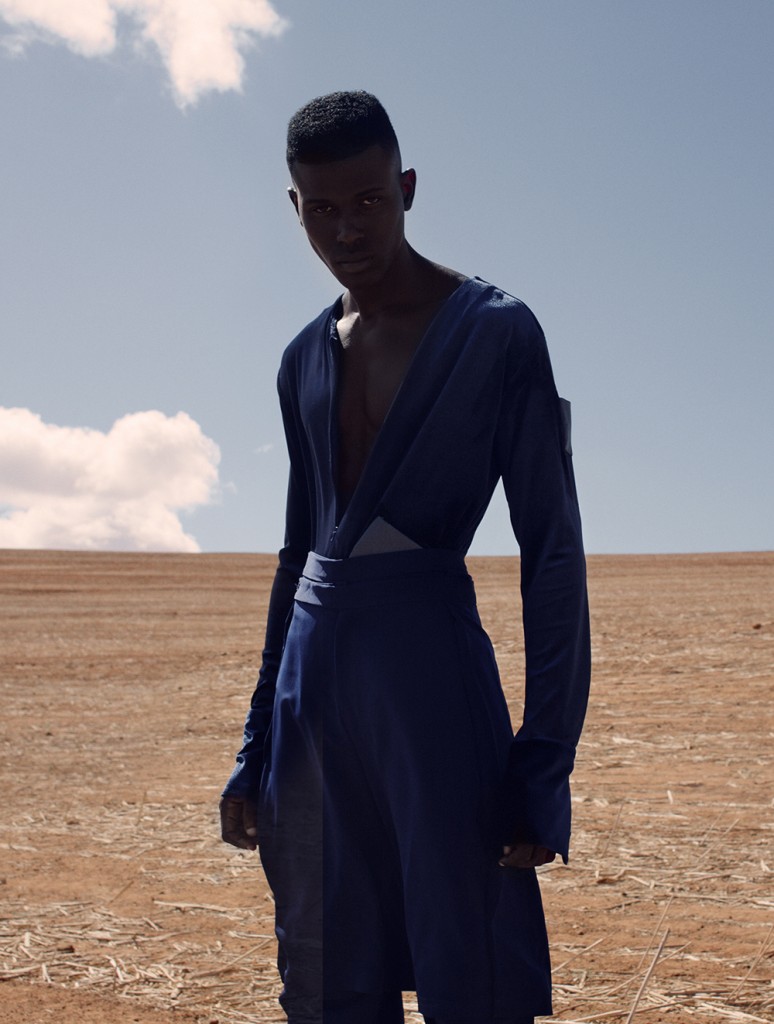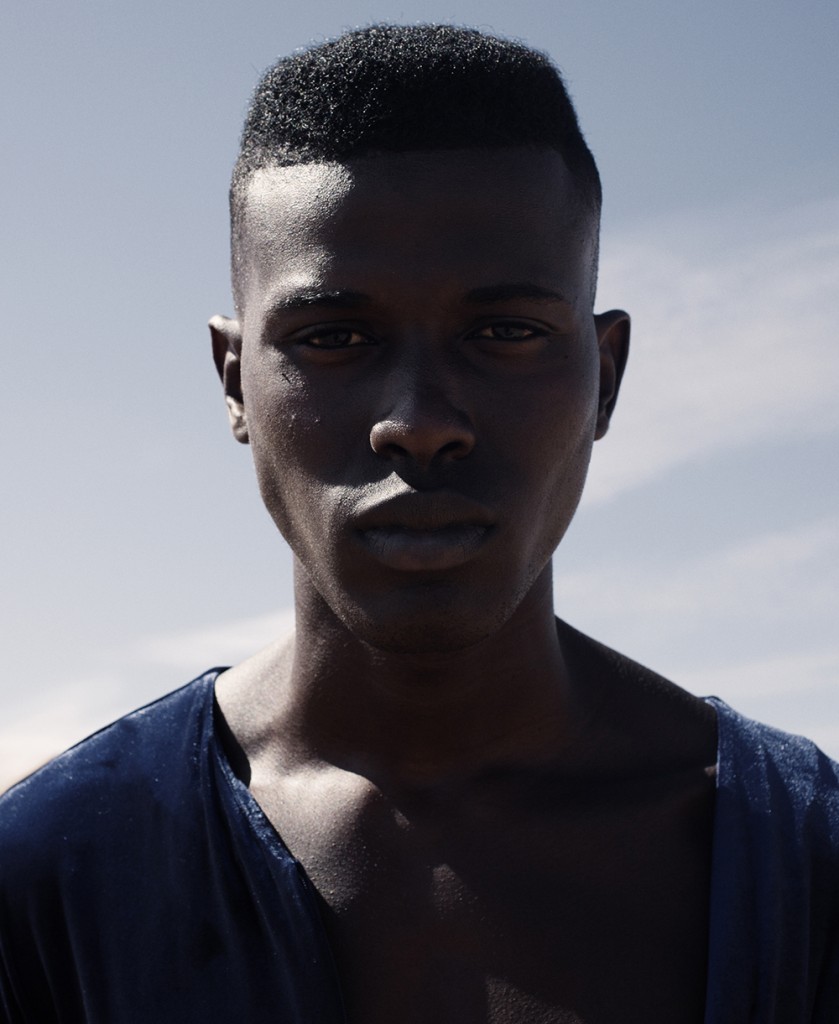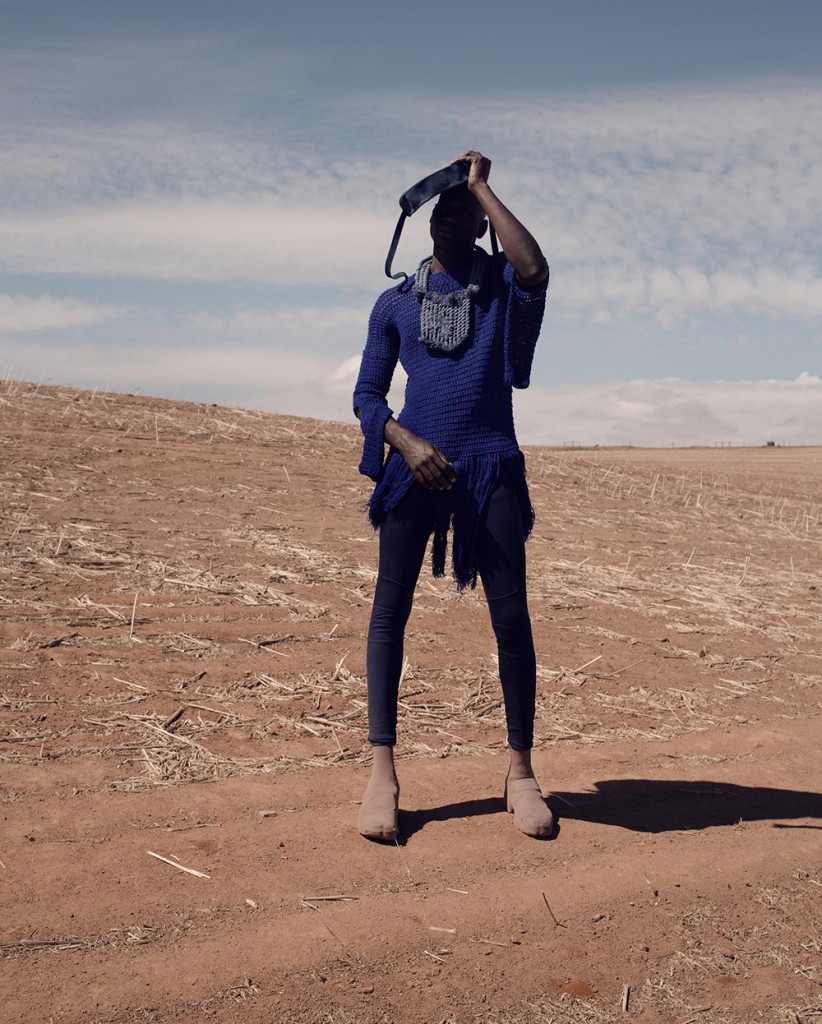 What do you think of the designers that are really pushing genderless clothing, like Gucci, J.W. Anderson…
I love it; there are customers that live by this aesthetic. Finally there's a place where they can find these clothes and it can seem normal because what happens is that when brands pick up on trends like this it normalises the idea of it. When a big brand takes it up it gives the idea that "Oh it is kind of okay for a guy to seen in this", it gives people more of an acceptance in a sense. There's bigger brands taking this on, so it makes other brands think "it's fine, Gucci did this, and so can you." You know what I mean?

What's your thinking process when you're designing? For AW16, how do you come up with something new?
I think it's just one of the most intense moments when you mind is at one million and one places at the same time. You think about so many things and you're trying to streamline them into one idea that works. I think my thought process at that time is to try and just with all these ideas, work on a collection that is cohesive and works as well for the market that I is producing for. That's what my thought process goes through, just trying to make my ideas into actual garments that can be worn, seen and bought. The thing with being creative is that sometimes you have all these ideas and you want to do all these things, so you have to be a bit more calculated with my  decisions. Right now, my head is thinking what I need to do to make it cost effective. The whole part of drawing and sketching has passed, my state of mind right now is that I need to think about the business aspect of creating this collection and that's where my mind is right now. It's a really strange space; you go from being creative to being a business savvy.
5 years ago, I didn't think I would be here now, you know what I mean? Sometimes it's so weird, when I'm on my own flying to another country, I'm like "is this really happening?" It's a privilege and I'm just thankful to God, to be honest.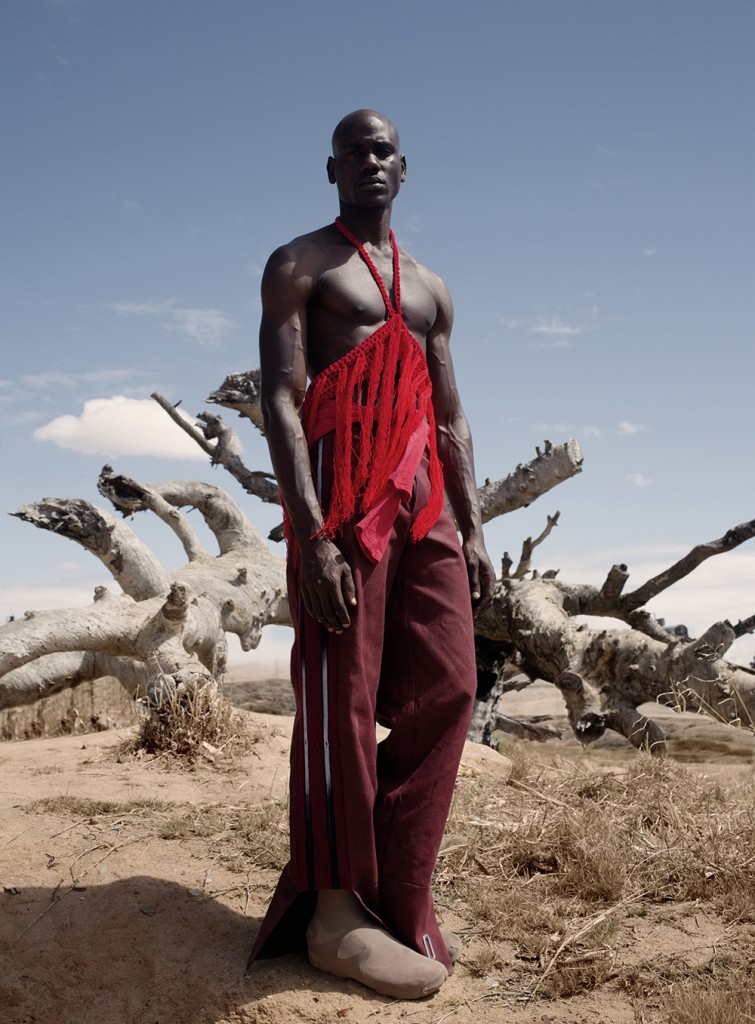 What advice would you give to an African designer wanting to branch internationally?
If you want to be an international designer, one thing is consistency; it's so important, you have to be so consistent, every season. You have to be on point. You have to be an honest brand and shouldn't be about knocking off any other person. Be true to yourself and your story. Just make sure that whatever you're designing that it is something that you can genuinely be proud of. Wanting to get out there internationally is one of those things you can't necessarily calculate. Sometimes you're just lucky, so you just have to do all the things you need to do. When your time for the light shine on you comes, you're ready. Just work hard enough so that when you time is there, you're prepared. Just keep pushing, be honest, consistent and true as a brand.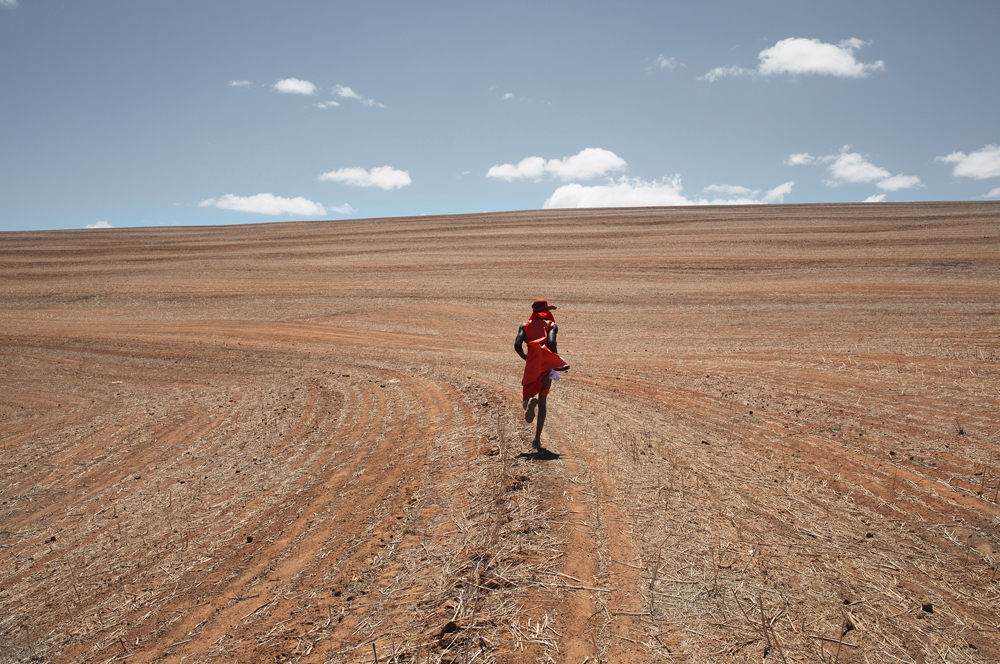 Follow Orange Culture on Instagram @OrangeCultureng.