New Balance has a new plan.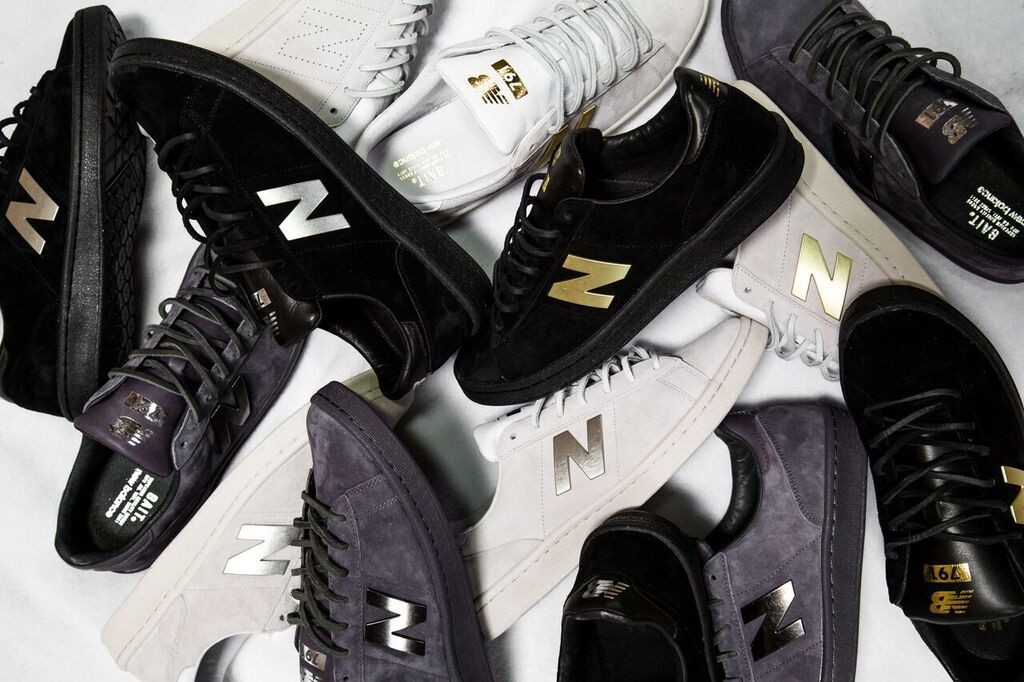 NB are paring up with BAIT for the Select Program, promoting the idea of mixing and matching the details and styling of your sneaker game. The 3 pair multipack gives you 9 pairing options whether it be white/gold white/silver or black/silver white/silver. We've seen it in street style with colour mixing of Superstars, but New Balance are fully catering to the look with the multipack drop. 
The brand is pulling focus on one of their lesser famed shapes, the CT791. In collaboration with BAIT, the West-Coast founded concept retailer, they're creating a limited release of the collab, which sees a sleek luxe take on the low-top court silhouette in three colour offerings. The 'Powder White', 'Excalibur' and black sneakers are rendered in a decadent wolverine suede with leather tongue and custom metal 'N' with coinciding foil branding. They are being released as symmetrical pairs as well as in multipacks and the drop is seriously limited. Only 300 of the symmetrical will be available on March 19th with the multipacks selling via raffle via BAIT in store and online.