The incredibly cool power laces will feature in Nike's HyperAdapt 1.0.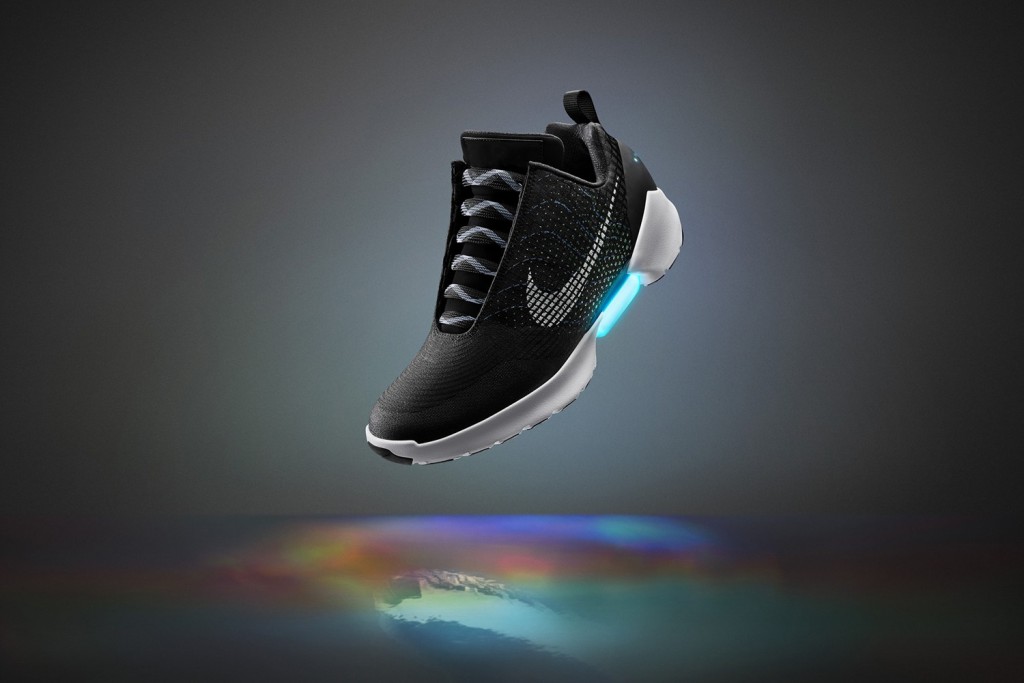 At the recent Innovation Summit, Nike made a very exciting announcement; they plan to bring new technology,  codenamed E.A.R.L. or "Electro-Adaptive Reactive Laces", to their Nike HyperAdapt 1.0.
Starting from an innovation created for snowboarding boots, the HyperAdapt will feature a manually controlled lacing system that will fit to the foot at the touch of a button.
It is amazing to consider a shoe that senses what the body needs in real-time. That eliminates a multitude of distractions, including mental attrition, and thus truly benefits performance… Wouldn't it be great if a shoe, in the future, could sense when you needed to have it tighter or looser?
The Nike HyperAdapt 1.0 will be available exclusively to Nike+ members beginning Christmas 2016.
Take a look at Cristiano Ronaldo checking out his pair here.