As all of the men's fashion week shows are over and as womenswear slowly dies down, PAUSE has noticed an emerging trend throughout the streets and catwalks. And all of this, thanks to Demna Gvasalia's brand: Vetements.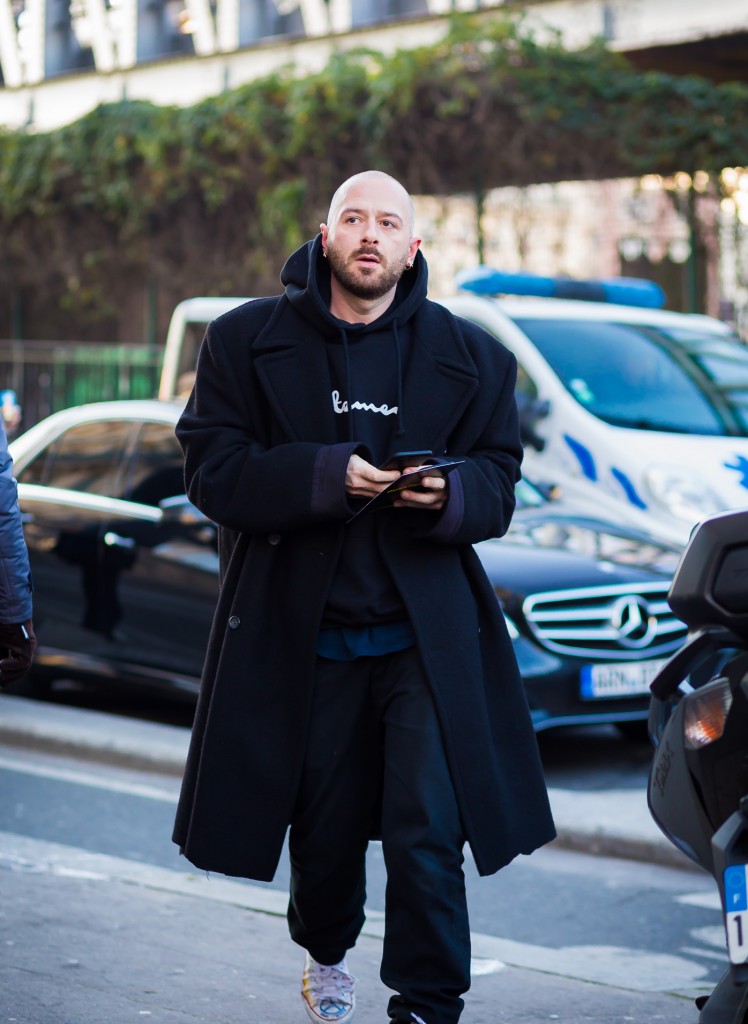 For a while now we've seen minimal aesthetics reign supreme on Instagram, on bloggers, and in designs – especially with culottes and duster coats, varying in monochrome palettes. It was refreshing at the time to see clean cut lines and for the focus to be upon shapes of the garments.
However, like most things in fashion, once it generates a lot of steam and trickles down into the various market levels, it just gets rather boring. Fashion has always been about looking to the future, and once something has ran its course… well we're no longer interested.
PAUSE is definitely not saying that minimalism is dead, because that's the furthest thing from the truth. Minimalism is still here to stay, although its entering into a new kind of era – newer, rawer and more abstract. It's still about focusing on the shape of garments, but more so on stripping back your wardrobe to the essential basics, and reworking them in a contemporary twist.
It's also about exaggerated shapes – longer arms, baggy trousers, over-sized bombers and hoodies with ironic brand logo placement and poetic scribbles. There's something rough about it, that connects high-fashion to the streets of where most trends usually breed. Of course, celebrities are already hopping on board – from Rihanna to Jaden Smith – and we at PAUSE are totally into it. So, let's give you a low down on how it has came around, and how to get on it.
Vetements, we're sure you've heard of, is a Parisian cult force to be reckoned with – starting underground with their ideologies of wardrobe basics in unusual way, it's now shaking up the industry and everyone wants to know who they are, and how to get their look. Vetements isn't the only brand doing this new style of minimalism, MISBHV is another force known for their oversized pastel coats with melancholic expressions written on them and beautiful imagery. It's all about choosing your statement piece that deters from the norm, and keeping everything else simple but experimenting more with colour.
First things first, here's what PAUSE has gathered for you: the essential over-sized black bomber with orange inner-lining. Known as a street style legend, the bomber doesn't seem to be going away, and wearing it oversize gives the Vetements exaggerated shape that you want to achieve. Secondly, skinny is no longer in: black bagger trousers and boiler suits  paired with any trainers of your choice gives that "I'm not following the trend, I dress for comfort and I dress for me" attitude that Vetements and MISBHV is really all about. It's definitely a more dressed-down kind of minimal, much more urban with a 90s kickback in terms of the long t-shirts with a kind of random branding on them… but we're into it. Think also skateboard cult revival, with classic Thrasher hoodie.
We literally couldn't ask for anything more from this new dawn of minimalism, and we know you'll love it too.