A quaint Austrian café off West London's trendy Portobello Road.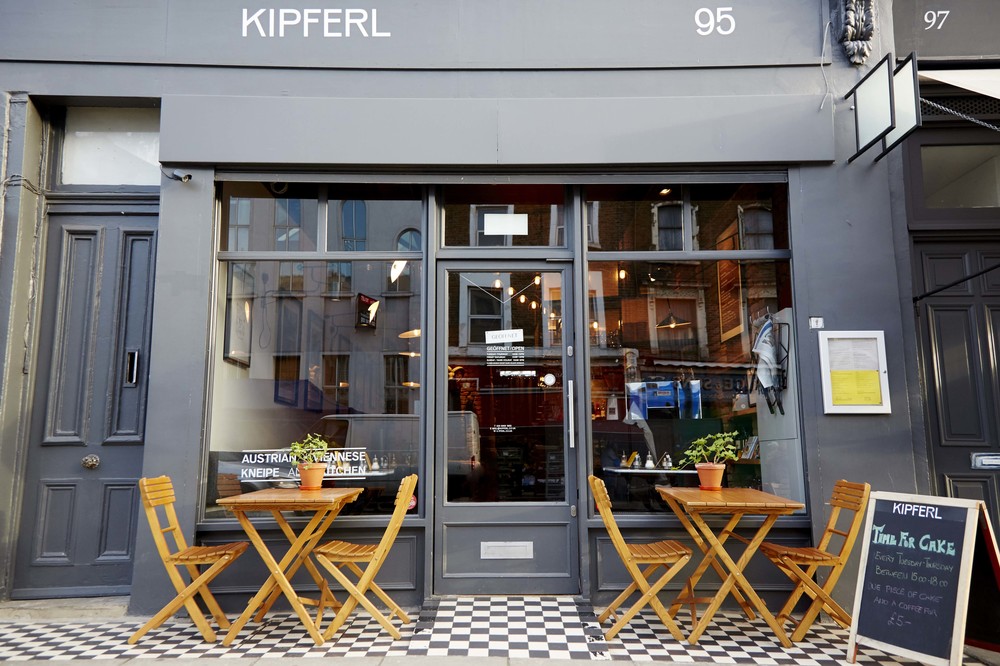 I went down to give this cute little café a try with my cousin.  Me being a pescatarian and him being lactose intolerant, we were pleasantly surprised that a) the restaurant could cater for both of us and b) our waiter, Christian, knew exactly what both of us would be able to eat!
As it was around brunch o'clock I chose to have the Hansen and Lydersen Smoked Salmon; the salmon was so fresh I could have eaten it twice over!  Naturally I also had to try (an would recommend) the pretzel.  Straight out of the oven, it was warm and literally melted in my mouth.  My cousin opted for the Wiener Schnitzel vom Kalb, and he swears it is the best he has tried!  Now that's a compliment as he is a major foodie!
A certified recommendation to book in after browsing the market stalls in the area (literally on the doorstep).
For more information and to book, click here.
Address: Kipferl, 95 Golborne Road