Sunday Lunch, The Richmond Style.
Famed for its Oyster Bar, The Richmond is one of Hackney's coolest eating spots. It's nestled on Queensbridge road about 5-8 mins from London Fields Train station by foot and easily accessible with light traffic on Sundays, the day I popped in with my date. The ambiance gets an 8/10 from me and I found the restaurant to be ideal for dates or intimate meals with family.
What we ordered:
— Starters —
Doddington cheese puffs x2 – £10
Crab Salad x2 – £14
— OYSTERS —
Hearty (Ireland) X2 – £5.50
— Wines —
A glass of Orange Wine X2 – £15
A bottle of House red – £19
— Mains —
Hand cut tagliatelle, courgette, mint & soft yolk – £15
Herdwick lamb, artichoke, borlotti bean & green sauce – £18
— DESSERTS —
White chocolate mousse, passion fruit & bitter chocolate ganache X 2- £14
Total – £110.5
The staff were very helpful especially after seeing confused looks on our faces after a quick scan of the menu. The food arrived promptly, and tasted just as good as it looks. After a glass of Orange wine and a bottle of house red to share I left the restaurant tweeting 'Tipsy at 4pm' but nonetheless with fond memories and a promise to return. PAUSE highly recommends the Richmond if you're into seafood and you can always pop into the bar for a drink after work on week days.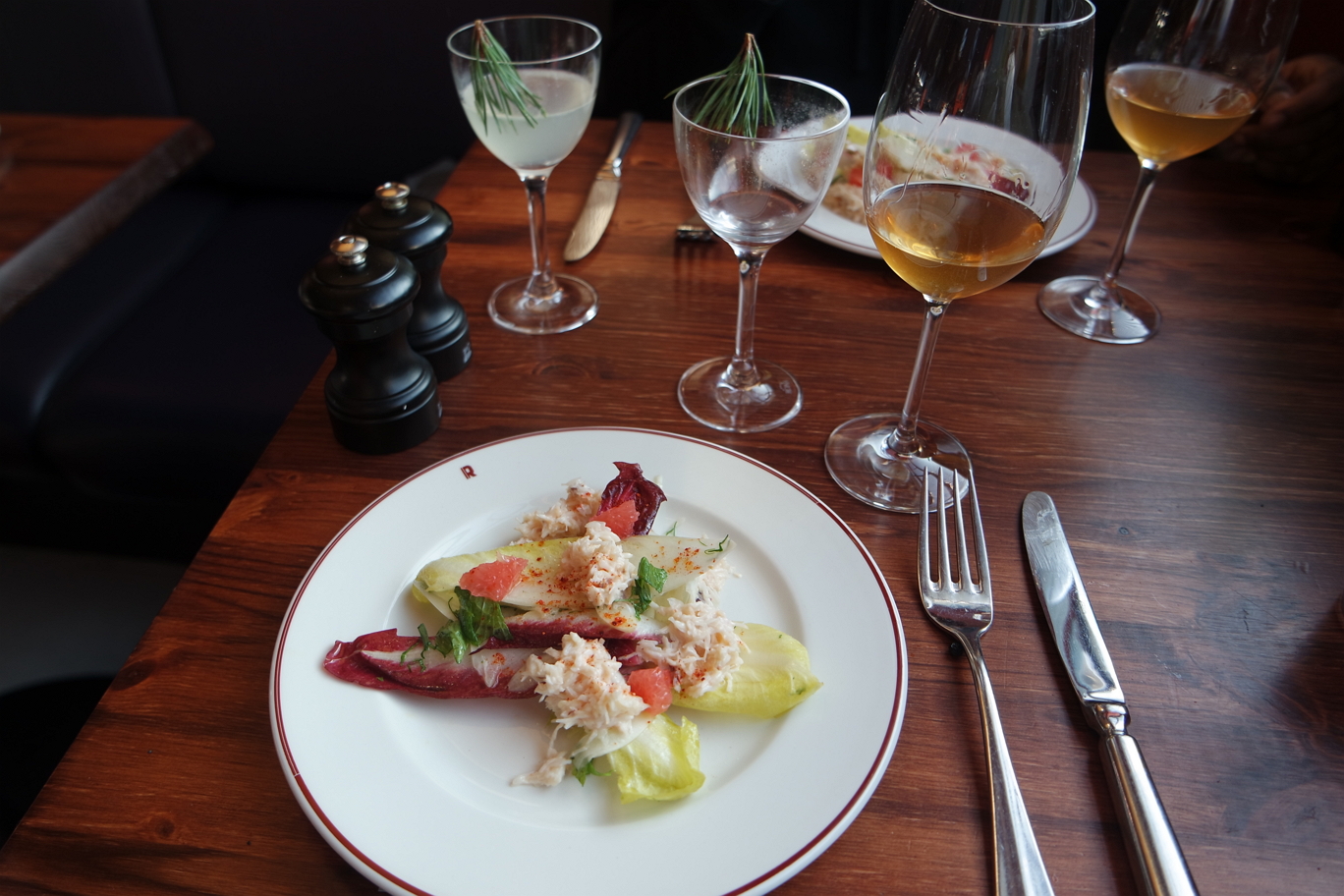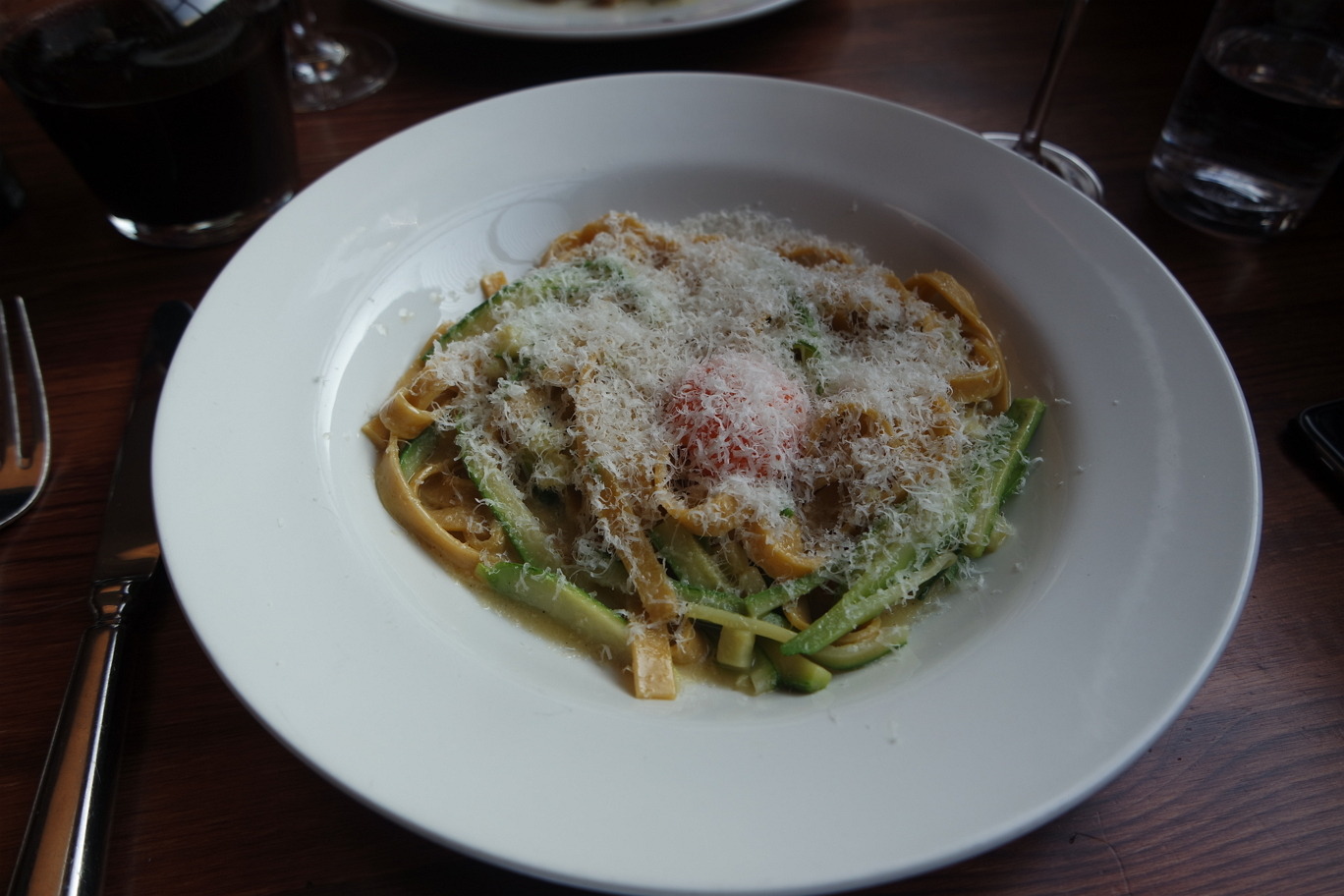 Visit The Richmond at 316, Queensbridge Road, London. E8 3NH