Technology continues to make men's grooming an easier territory to master.
With the continued growth of the men's grooming industry, more and more brands are catering to the needs of this newfound market in a way that they've never done before. We continue to see an overwhelming plethora of new products hit the market every month – some good, some bad, some abysmal – and then you've got the small few gems that actually ascend to becoming a regular in your daily routine.
The LUNA 2 for men has become one such product in this case.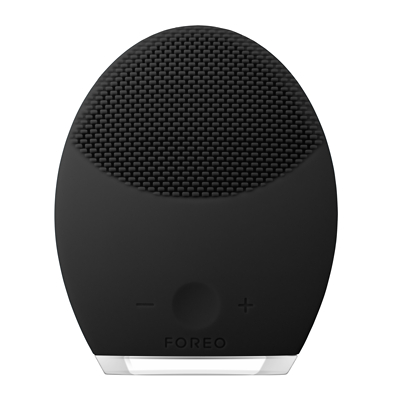 Created by Swedish brand FOREO, the Luna 2 builds on the success of its predecessor with further advancements under the hood to give you even better results. With a bigger brush head, a denser silicone composition and twice the power in its motor; the product that was at it's best just got better.
With one side for the cleansing purposes of the device, and the other to use on fine facial lines and wrinkles it's a multi-tasking wonder that actually looks pretty good sitting on the bathroom shelf too. It's 100% waterproof and one full charge lasts for 7 months if used twice daily. 7 MONTHS!
I will admit, initially, the idea of rubbing a vibrating silicone based product all over my face wasn't exactly the most captivating of trial and reviews I've done, and I was incredibly dubious of whether such action could REALLY make a difference in my complexion – but with each use I couldn't deny the results.
Using the Luna 2 for just one minute every day before shaving, left my skin prepped for a closer, smoother, more comfortable shave alongside an overwhelming feeling of being incredibly clean – like, really really clean. FOREO claims the Luna 2 lifts away 99.5% of dirt and oil from the skin – I can testify that it certainly feels like their claims are well justified.
You can pick up your LUNA 2 via their website or selected retailers worldwide.