Rihanna's slides flew like the Yeezy's.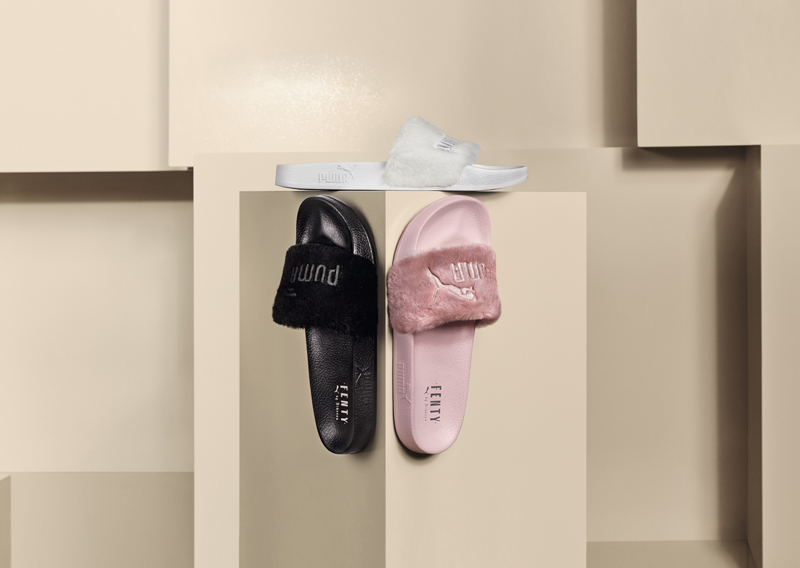 When you least expect it: PUMA BY RIHANNA dropped its newest footwear introduction, with the new  luxe Fur Slides by FENTY, which sold out within 10 minutes.
Rihanna Took a fun and cozy spin to a classic PUMA sport style to create the Fur Slides, the third new footwear style under her FENTY label. The Fur Slide features a comfortable soft tooling and stylish faux fur strap with a smooth satin foam backing for an added touch of luxury. With a FENTY PUMA by Rihanna sign off executed on the heel and footbed, the Fur Slide by FENTY is available in three colourways: White, Black and Shell.
Dropping in store and online today, the FUR Slide by FENTY flew off the shelves, completely selling out within just 10 minutes across all retailers.
Stay tuned for new Creeper and Trainer colour launching later this season.