Martin Asbjørn launches Military themed line for Fall/Winter 2016.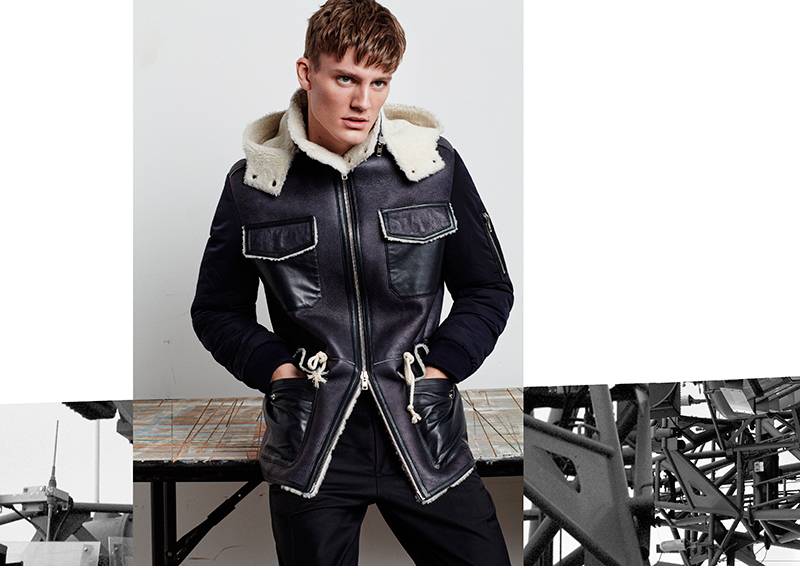 The military twist on clothing has never really left the fashion scene. Cammo print, khaki green and military jackets have been springing up continuously on the high street and in Lookbooks.
Rather than releasing a single flimsy khaki jacket or a set of cargo pants in his collection, Copenhagen based creator Martin Asbjørn has militarised his entire winter line.
This collection brims with confidence, it features suits, bomber and aviator jackets in stiff high quality materials. The colours are muted: what you'd expect from a military line.
PAUSE is feeling the pull of the aviator jacket after seeing Asbjørn's collection. The aviator bears a likeness to the 1943 B-3 Bomber Jacket, with a structured collar that frames the face and thick fur detailing which gives the collection a rugged appeal.