SR Backpacks' holiday collection offers bags crafted from leather and cow hide.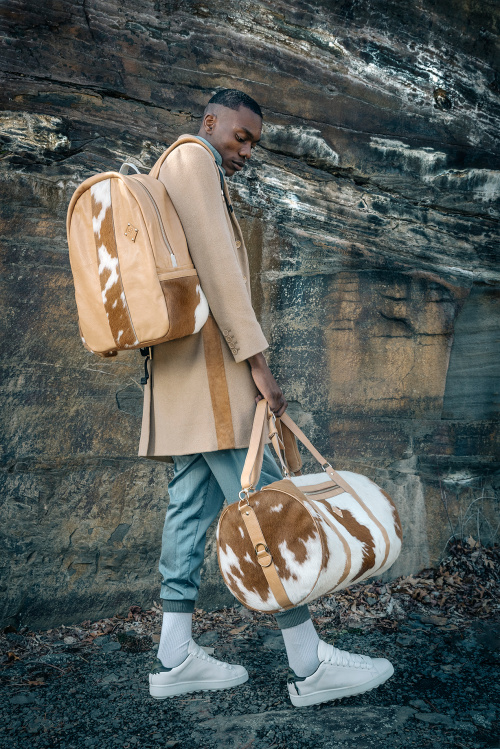 Previously SR Backpacks produced only bespoke one-of-a-kind pieces, which have been sported by the likes of Wyclef and 50 Cent.
This collection marks SR's first full advance into retail. 'The Sum Is Greater Collection' is a range of backpacks and bowling bags, all handcrafted and elaborately rustic.
Each piece in 'The Sum Is Greater' collection will have a retail availability of just 37.  You can get a feel for their retail quality from looking at the bags already available on their site. One bag similar to those featured in the Holiday Collection, constructed from American Cowhide Leather and denim interior and appropriately named 'The Western' has already sold out.
You can shop SR's Holiday Collection online from November 1st.