To mark the launch of their new website, Off The Hook has collaborated with old timers '47 to create a limited edition varsity jacket.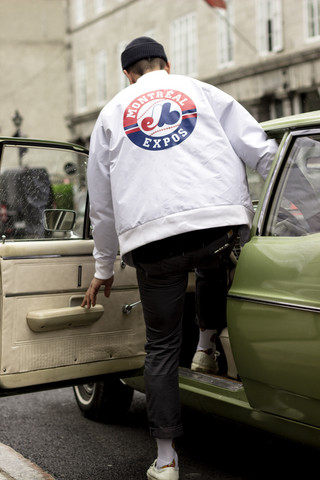 The jacket pays homage to basketball pros Expos. Made from 100% Polyester and pearly white, the jacket is emblazoned with a small 1992 logo on the front breast and a matching statement logo on the back.
Though it is a collaboration, Off The Hook seems to have sole custody of the Expos jacket, which you can find here on their new site.