What To Wear In Spring/Summer 2016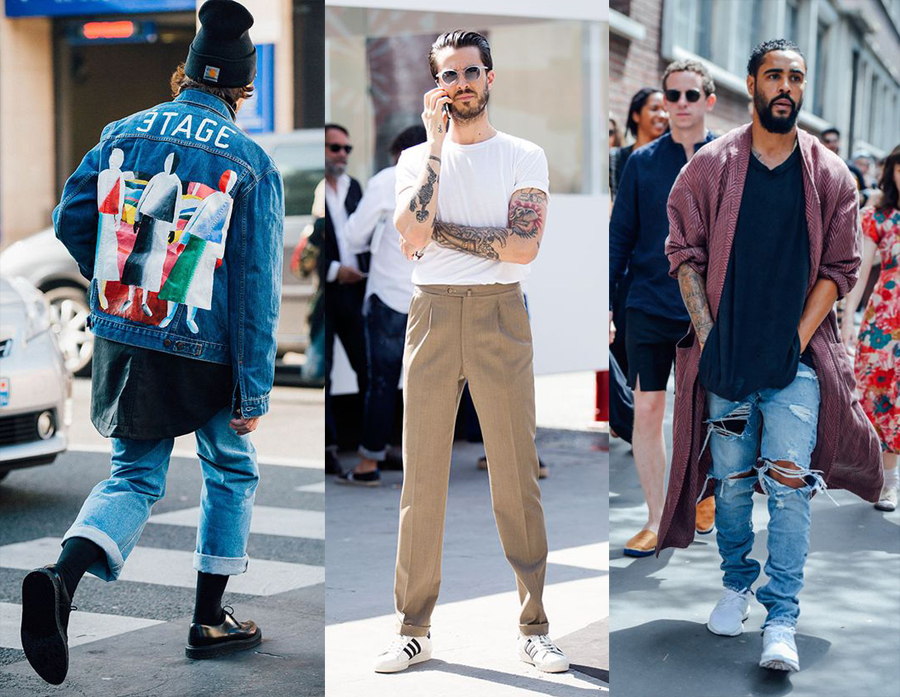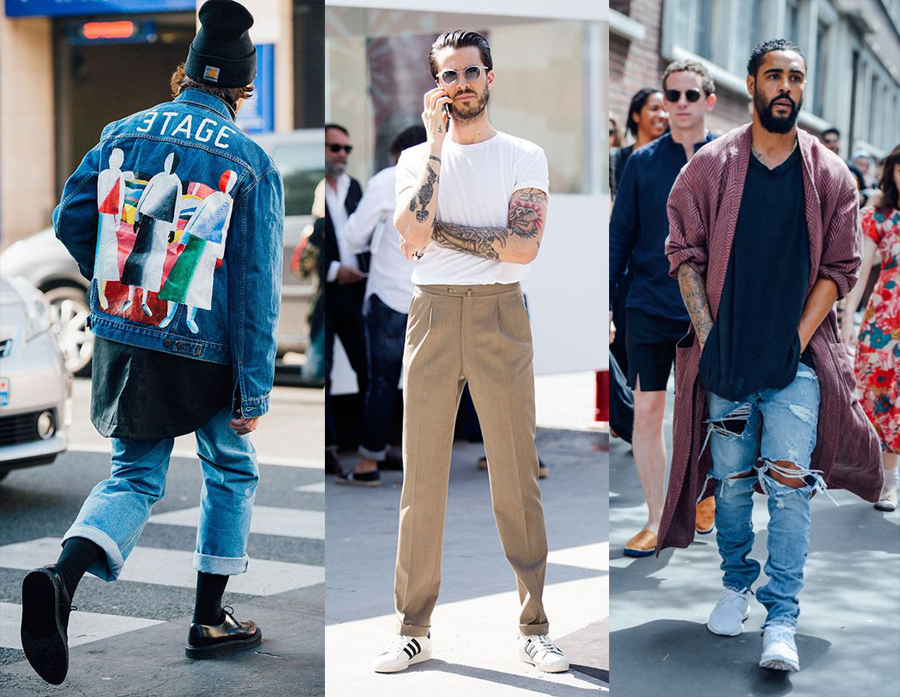 As the days gradually get longer and the sun begins to shine warmer and brighter, spring becomes the perfect season to rejuvenate your wardrobe and experiment with the latest trends, but more importantly, rework them into your own personal style.
We at PAUSE believe that spring is one of the most exciting seasons to style: the dark nights from the long and cold winter finally disappear to make way to the fresh and stylish looks in the air. Spring/Summer 2016 mean buzz and excitement around people, and that is definitely reflected in their style. Let PAUSE guide you through the spring with the latest trends and we'll tell you how you can own them.

70'S SKATER ROCK CHIC
As we bid farewell to Hedi Slimane from Saint Laurent Paris, it is only fitting to pay tribute to the iconic looks Slimane created for the spring season, particularly from his 'Surf Sound' collection. Forget coats, for Spring/Summer 2016, Slimane's boys were all about the skinny-fit printed varsity style jacket. From embroidered to printed pieces, there's a sense of freedom that comes with the Saint Laurent look. The clothes were all about the care-free and rebellious spirit of mashing vivid patterns with checked shirts, band t-shirts, skinny-neck scarves, and cuban-heeled Chelsea boots. Let PAUSE break it down for you because once you get this look down, it's a game-changer.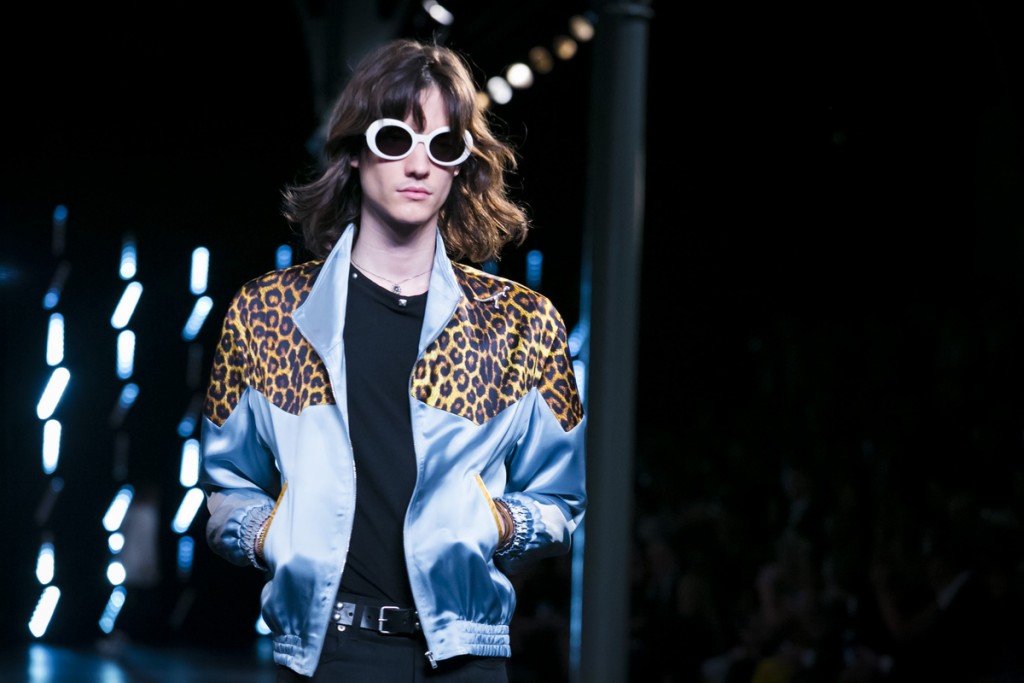 The good thing about achieving the Saint Laurent look is the nostalgia of rock and roll history that comes with it (think charity shop finds). Get down to the vintage shops and get some worn-out band tees, get a pair of Vans or Converse, some ripped super skinny black jeans.
Next step: splash out and get one of Hedi's iconic jacket that gives you the best feeling. With the designer gone, there might not be Saint Laurent jackets coming out in the future anymore. So PAUSE's advice is get one while you can, there soon going to be in the fashion hall of history.
If you're stuck between the looks, decide which one relates to you more. Fashion is always about trends, but what's more important is what you feel comfortable in and what makes you feel like you. As the Saint Laurent boy is all about the attitude, you can pick and choose from three different characters: the Vice Beach skater boys, the 70's skinny rockers, and the chill surfers. So which one are you? What spirit do you feel like you have?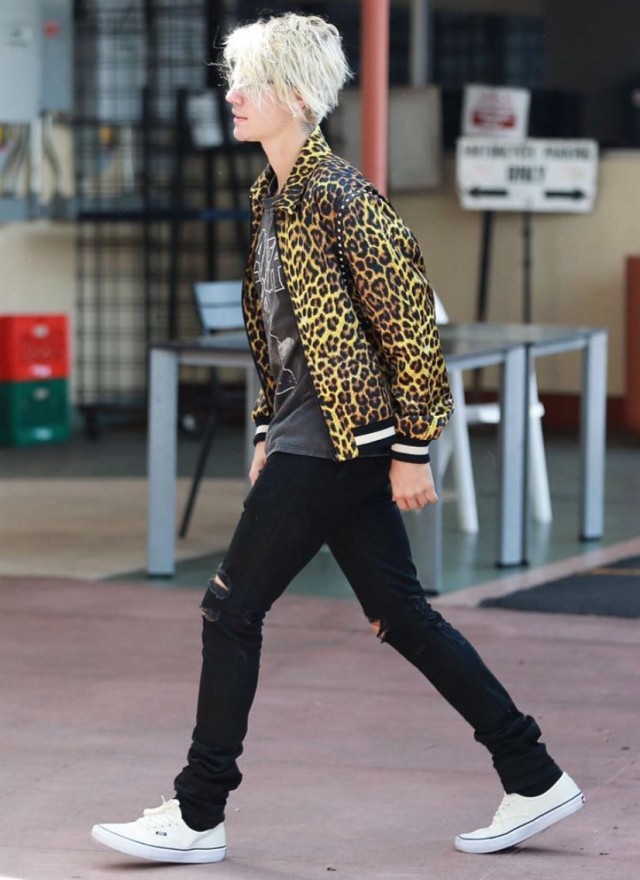 Justin Bieber in Saint Laurent
If you're going for the Vice Beach boy, it's all about casualness: what better way to welcome spring in, than with some printed shirts? Slimane was known for his prints amongst many other things but head to All Saints and MISBHV for some ace shirts as well.
Pair some coloured or monochromatic shirts (not fully buttoned up) with a plain tee underneath, some skinny distressed jeans with Converses or Vans and you've pretty much nailed it. On the plus side, for the colder nights, both your staple leather jacket and denim jacket will be your best friends. You'll remain stylish, but in a laid-back LA kinda way.
Don't forget your accessories; the Saint Laurent look is completed with neck scarves and shades. Experiment and have fun, it's spring. For more inspiration, look at Jesse Rutherford from The Neighbourhood and Kurt Cobain.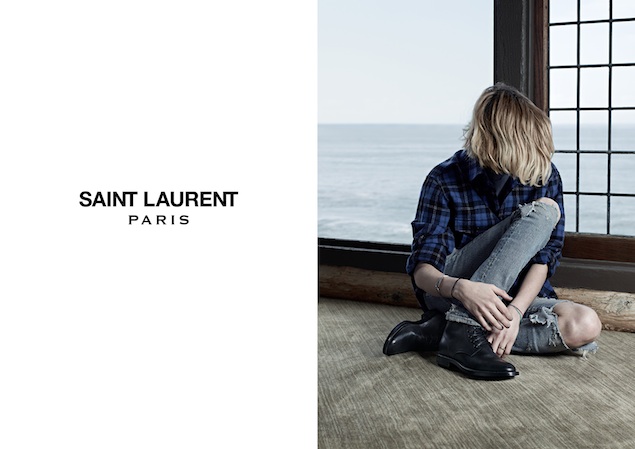 THE NEW MINIMALISM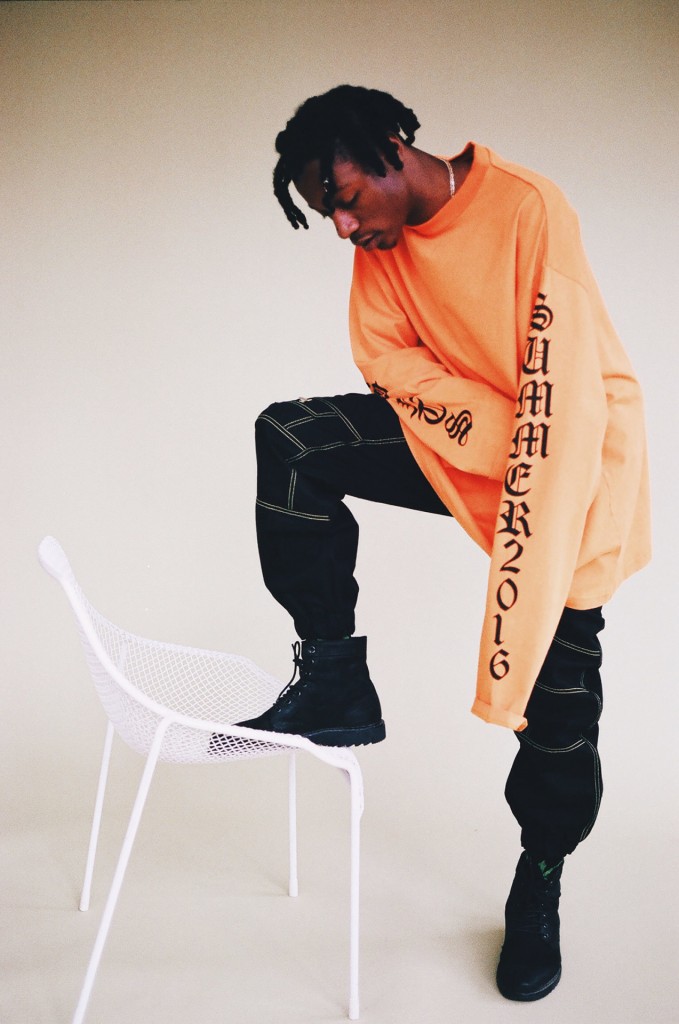 We at PAUSE have spoken before but a new age of minimalism is currently dominating streetwear, thanks to the rise of Demna Gvasalia's Vetements. Think of it as the upgraded, abstract version of the monochromatic and clean minimalism that was so popular last year. It's about oversized, unusual prints and logos that won't make more sense… but are look cool. If you're brave enough to think outside the box, then this is for you.
Demna Gvasalia, the man behind Vetements, has the ideology that our wardrobe shouldn't consist of trend-based pieces, but a "buy less, choose well" way of dressing. Declutter your wardrobe and rebuild it again with abstract basics that represent who you are (don't worry, hoodies and jackets are still your key pieces).
Go out: splash on a high-quality hoodie that can have any print you want. This look really is about comfort, so a baggy look, combat pants or ankle-grazer trousers will go well with this look. And you really don'y have any restrictions so you can go down the path of clean and monochromatic, or vibrant and abstract. Your clothes, your call.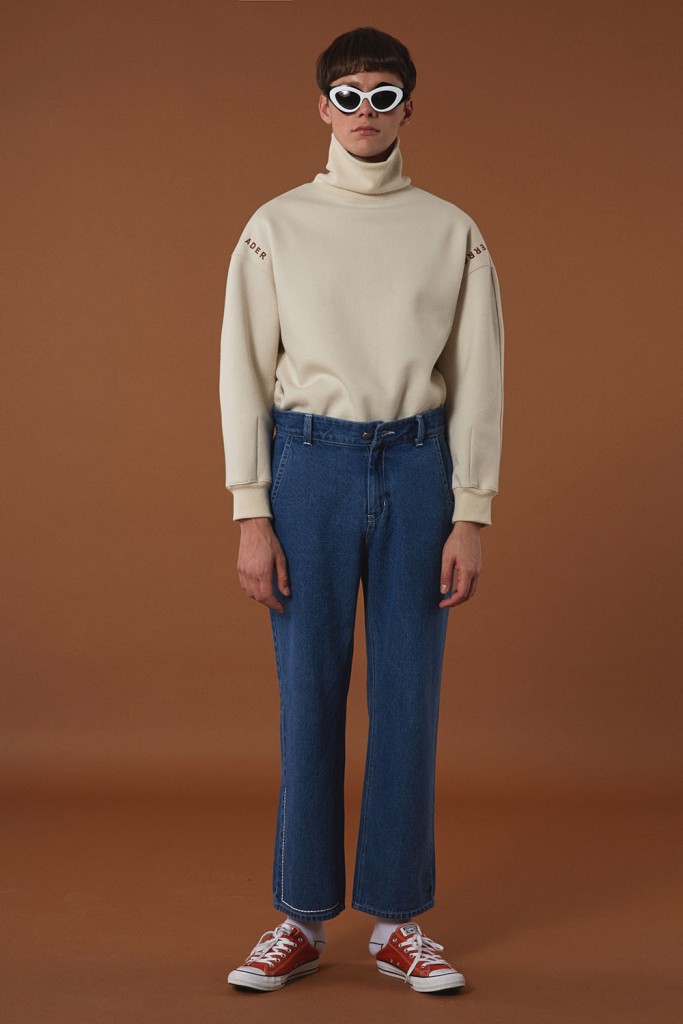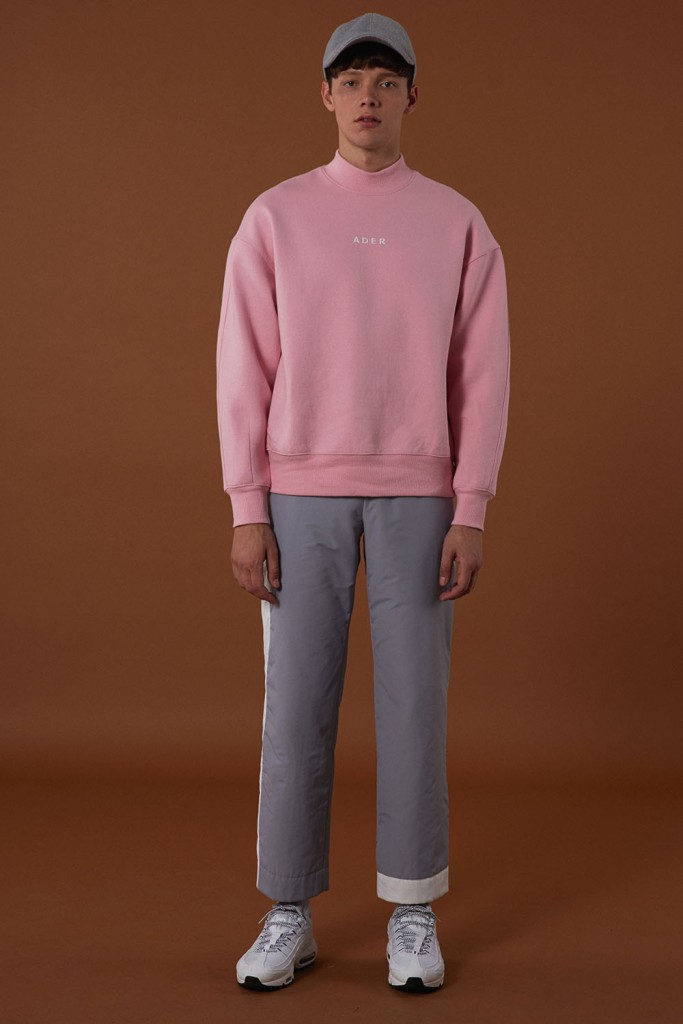 Investing in footwear is a big one for this look, it completes it and lets people know you crafted this outfit and you know how to put a complete look together – so don't leave it until last and hope people won't notice, because it could make or break your look. If you wanna stick to black and white but still wan't to play around with colour a little bit, PAUSE recommends going for pink. Real men definitely wear pink and we have seen dashes of it in the streets, from caps to hoodies and duster coats it really is a subtle experimentation that catches peoples eyes in the best way possible.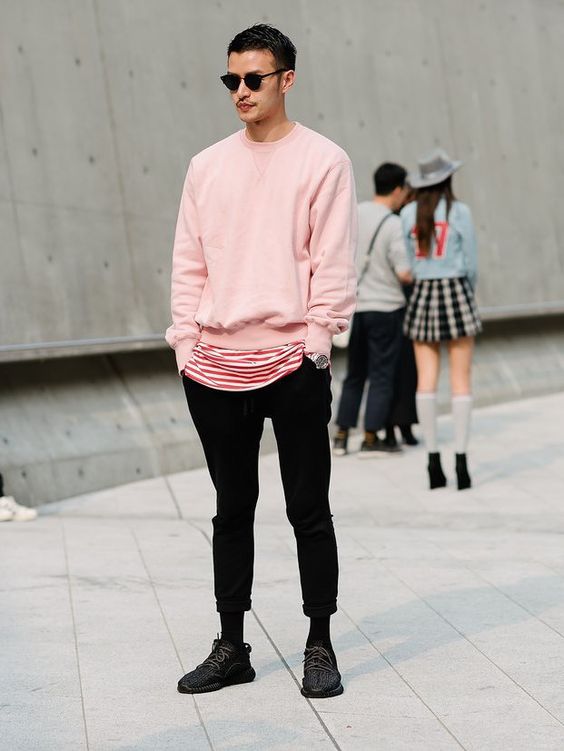 As well as Vetements, Ader Error has a unique approach to a childlike minimalism that is catching everyone's attention at the minute. More playful, more contemporary. Like Vetements, they value oversizing (so make that your priority when picking your clothing), and the sporadic choice of words that splatter over their garments really emphasis the art in dressing. With a hint of nostalgia, Ader Error garments really seem to the be perfect choice for spring.
CLEAN AND SIMPLE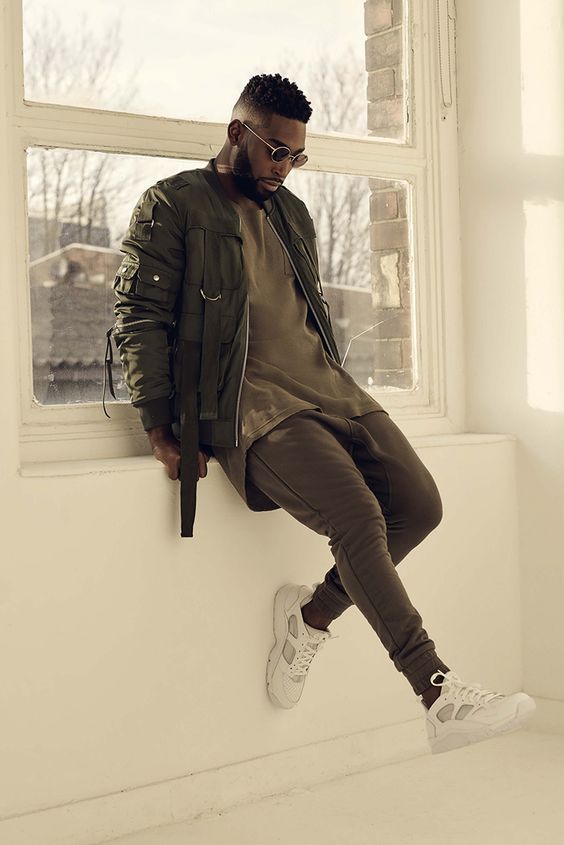 With the simplicity that comes with spring there is a clarity that is involved, especially with style: strip away the layers that kept you warm during the harsh winter and what is left is a clean and pure energy, reflected in a wardrobe full of contemporary cut basics ranging in the neutral tones and colours.
For this style, PAUSE recommends the "buy less, choose well" principle, as you want your basics to be of a high quality and still unique in a more subtle way. Ignore the idea that clean and simple dressing is boring, because you can make it as different as you want it to be, it is the prime opportunity to experiment with shapes, silhouettes, cuts, and lengths. For all your basic needs and desires, PAUSE recommends COS: their unique take on basics and high-quality products give us a sense of fresh air to style… If that's not perfect for spring, then we don't know what is.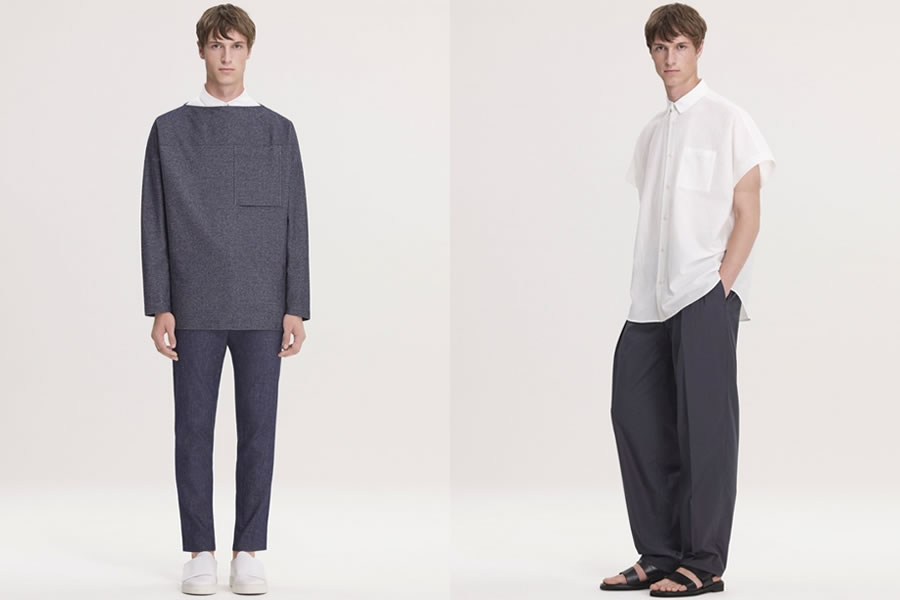 We love how this silhouette isn't overdone. Get some baggy pants, paired with their crisp shirts give the balance of smart casual. Day and night intertwines with this look, as you can pair it with duster coats and jumpers, all in one complimentary colour palette. Dany Dos Santos (@alkarus) perfectly knows how to nail this outfit; his combination of colours, shapes, and styles is so unique, yet effortlessly laid back.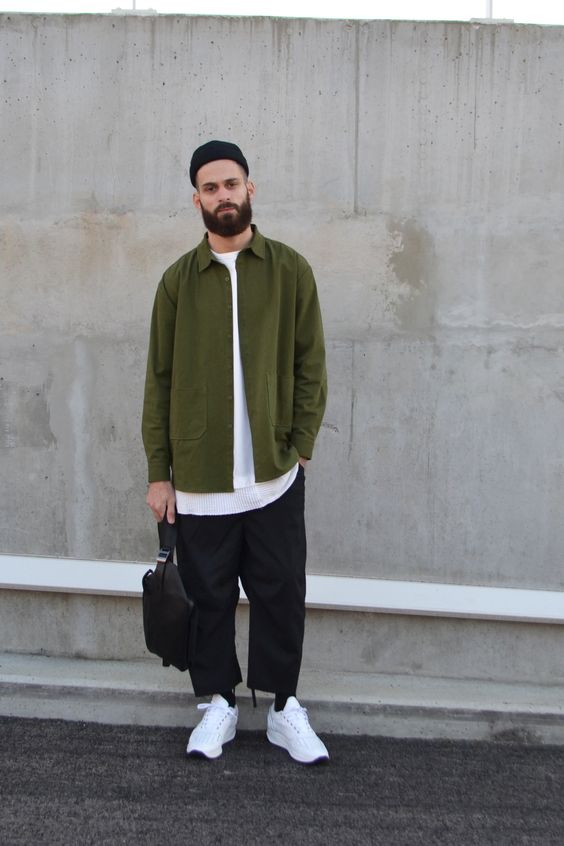 The basis of this look is firstly colour schemes (think kaki combined with earth tones, navy with whites, and black with grey) then onto the shape of your look; ankle grazers with short-sleeved turtlenecks and long-length coats) paired with some simple trainers and a mini-beanie and you've got it down to a tee. Less is definitely more when it comes to this, so our tip would be avoid prints and vibrant colours. If you're unsure about your look then take one thing off before you leave the house.
Whatever look and style you go for this new season, just make sure you stay true to yourself. You might take bits from those silhouettes and spring something new onto the streets, who knows?