Creators Simone Rizzo and Loris Messina design men's winter wear to be smart and street-ready.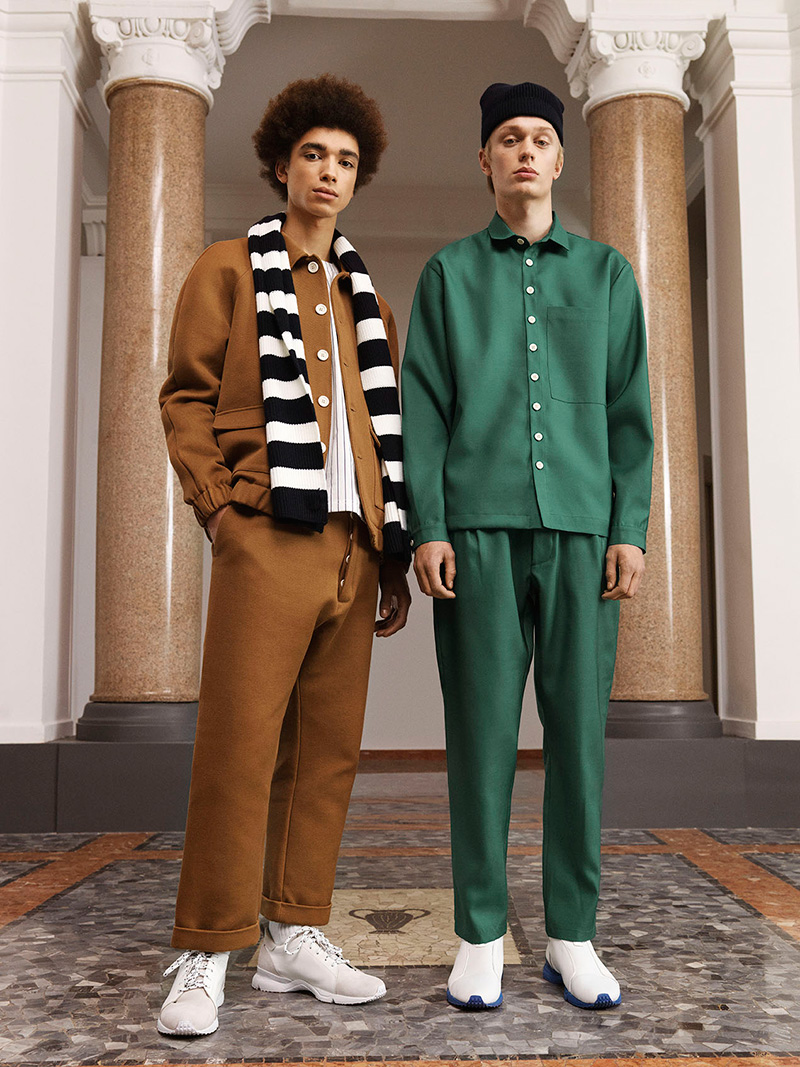 Sunnei's mission was to move Italian Menswear towards innovation and way from stiffness. This Fall/Winter Lookbook is definitely playful but no less sophisticated.
"We think that Made in Italy shouldn't be associated anymore with tradition, but with innovation. No more with stiffness, but with a playful, young attitude." – Simone Rizzo.
The Fall/Winter Lookbook has a range of wide legged jeans and cropped trousers made up with earthy tones and crewnecks with bold prints.
Most interesting is their co-ord suits in tan and grass green, with a compact silhouette that that makes them both office wearable and casual. PAUSE wouldn't go so far to call the suits street ready but a more comfortable option for formal wear.