FILA, Kappa, and an abandoned tobacco factory: PAUSE presents Gosha SS17.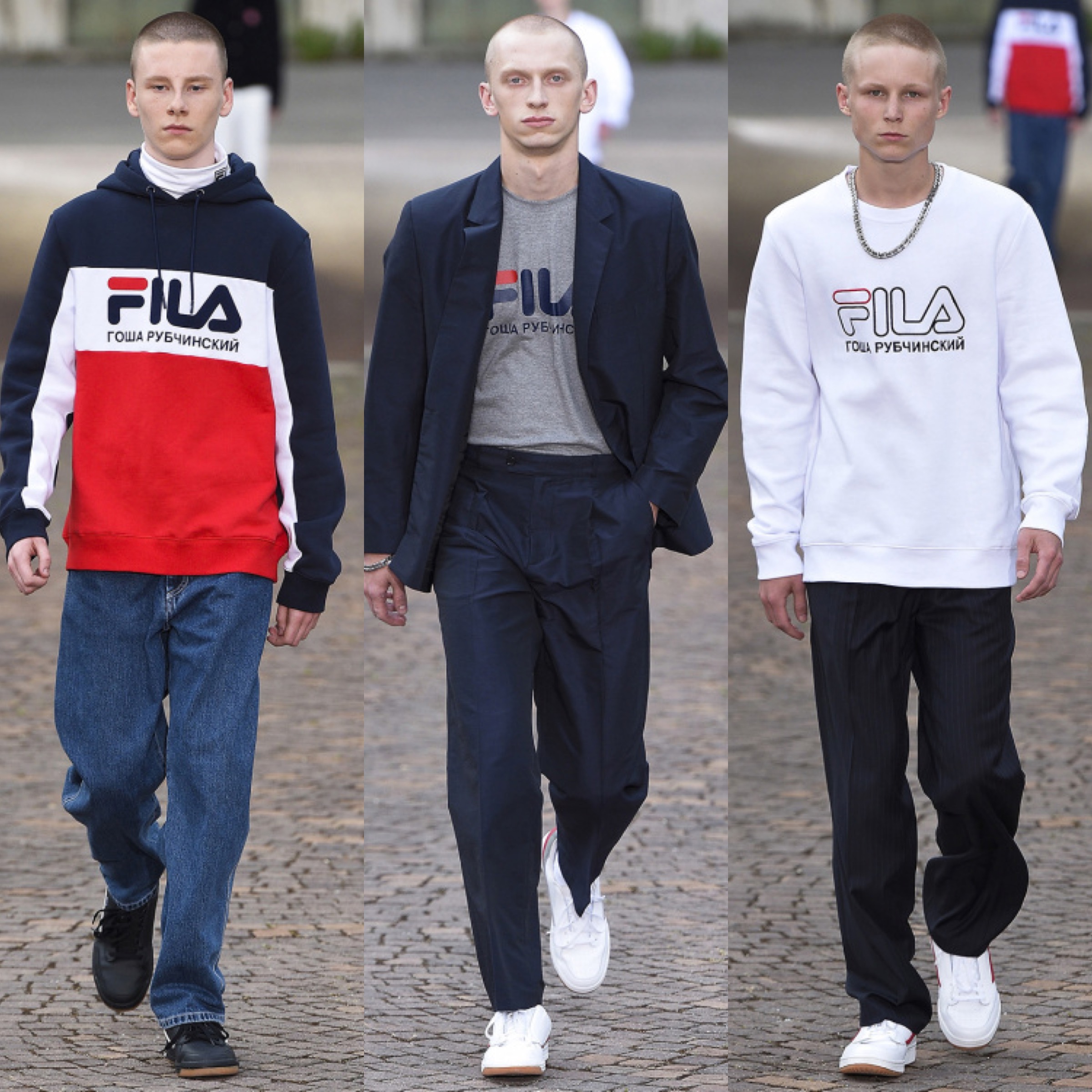 Premiering his latest Soviet-inspired offering in an abandoned tobacco factory, Gosha showcased his take on SS17 during Pitti Uomo in Italy. The collection was heavily influenced by Italian sportswear brands, as it featured a range of ingenious new partnerships with FILA, Kappa and Sergio Tacchini, staying loyal to Gosha's signature tracksuit and oversized sweatshirt pieces.  As well as paying homage to Italian sportswear, Levi's made an appearance within Gosha SS17 in the form of reworked corduroy and patch infested denim.
Rubchinskiy's SS17 offering remained true to his very individual brand of athleisure, however chose to take his newfound collection in an ever so slightly different direction as he provided us with his take on modern-day tailoring and suiting in the iconic style of Giorgio Armani. Edging into tailoring is not at all where SS17 ends for Gosha however, as it was during Pitti that he simultaneously unveiled his first attempt at film. The 17 minute long piece is entitled "The Day of My Death" and was directed by Renata Litvinova (close friend of not only Gosha, but Vetement's CD Demna Gvasalia.) Shot in the very same location as his collection showcase, the film was inspired by the arguably controversial works of Italian director Pier Paolo Pasolini in an attempt to bring justice to his otherwise soiled legacy.
Check out Gosha Spring/Summer 2017 below.