A break from SS17.
Sunday saw the music industry's finest come together for the BET awards. Beyonce and Bryson Tiller were the big winners on stage but who took it home on the red carpet?
#PAUSEorSKIP?
PAUSE: Young Thug kept it characteristically cool in ice blue tailoring, white socks and glitterball brogues.
PAUSE: The award winning video director went for an all distressed look in a burnout tee, shredded jeans and A Bathing Ape hooded jacket.
SKIP: While well coordinated with his wife, Faune Alecia Chambers, this gaudy look missed the mark for the usually dapper dresser.
SKIP: The artist played it very safe in denim and Converse.
PAUSE: Kicking off the series of white-centric looks, French looked sharp in an embroidered kurta and Android Homme boots.
PAUSE: All right in all white.
SKIP: Latimore's white look wasn't quite as fresh as the other contenders with his black chelsea boots at odds with his fitted white denim and dress shirt.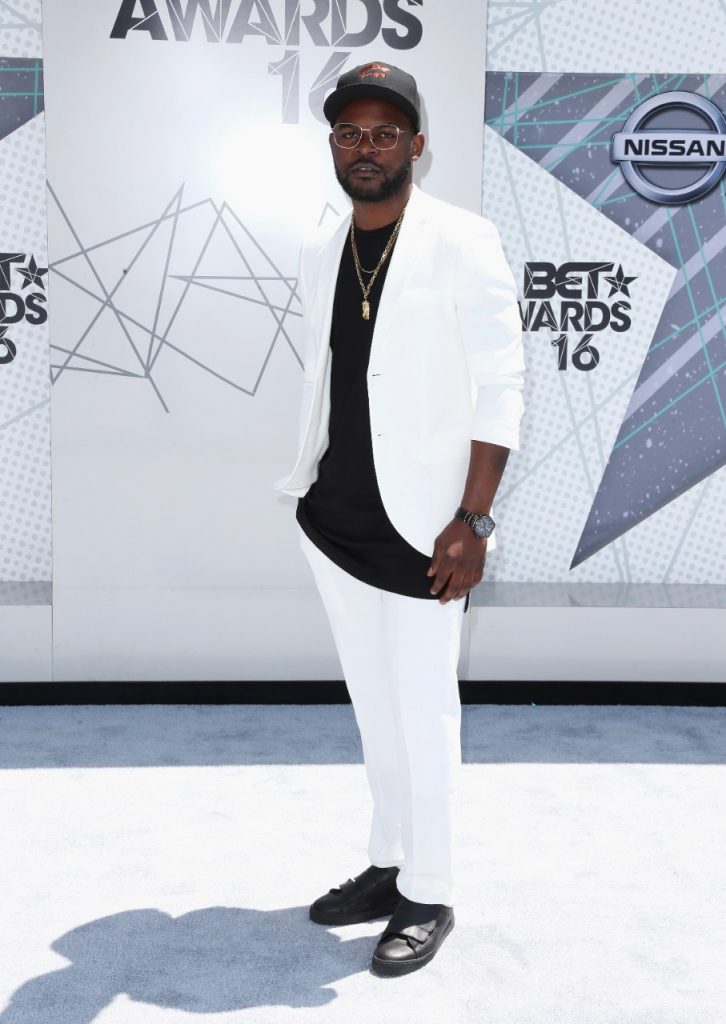 PAUSE: The Nigerian rapper won big on the night and also killed it in his dressed down monochrome suiting.
PAUSE: Although maybe an offbeat choice for LA in June, 2 Chainz rocked his shearling lined, embroidered Gucci trucker.
SKIP: Hamilton nearly nailed this look but the clash of utility details against the quilted gold didn't really work. Too much going on.
PAUSE: Orange, black and gold in clean lines was a good shout for the Panda star who kept it simple and stylish.
SKIP: This bold red (carpet) look could've been transformed by a different footwear call. Great tonal blocking though.
SKIP: So the jacket and lid come with the car?
PAUSE: The singer brought colour to the carpet in shades of green and fresh Nigerian print.