Inspired by experiences surrounding his immigrant parents, Andrew Coimbra presents SS17.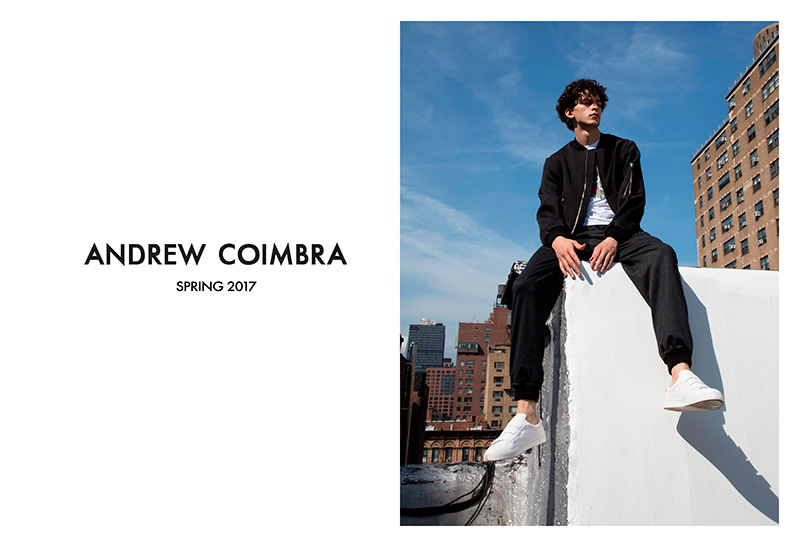 Coimbra takes us through a journey for SS17, a journey exploring the concept of cultural identity, and how such an identity positions itself when exposed to new environments. The collection is presented as a sort of juxtaposition between minimalism with a predominantly clean-cut aesthetic and subtle florals paired with thin stripes and graphic tees.
The collection is comprised of sleek black shorts, embellished backpacks and casual, loose-fitting silhouettes and incorporates elements of Mediterranean and Portuguese culture, through iconic symbols and a somewhat vibrant colour scheme.
View the full SS17 lookbook below: