Caliroots and Stüssy's SS16 Lookbook came straight out of Orange County.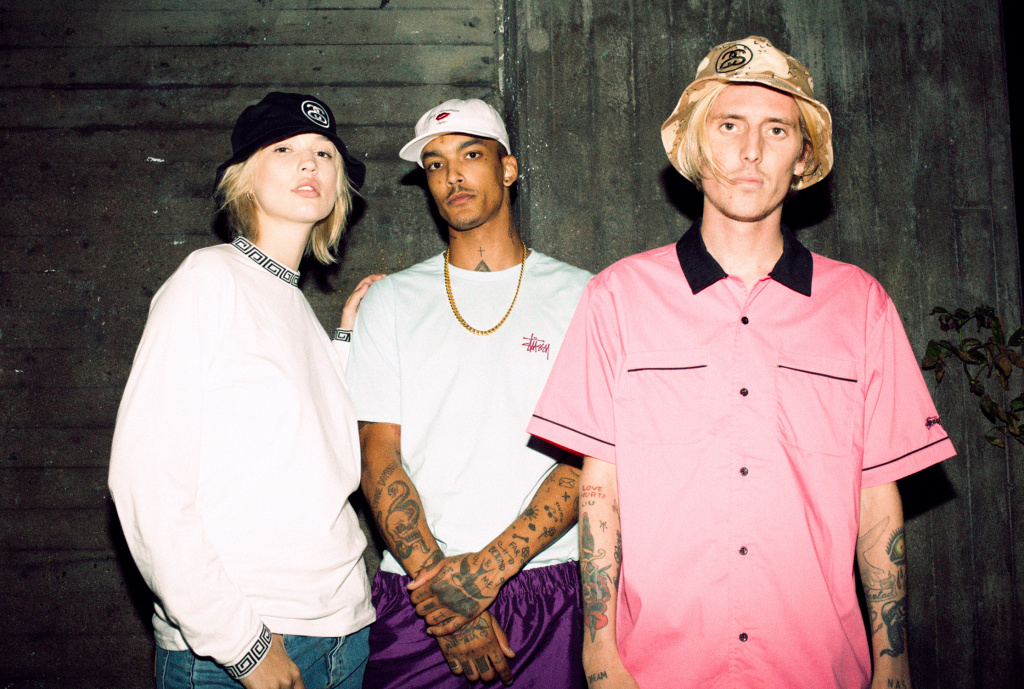 Despite being inspired by Swedish summers, Caliroots and Stüssy's vibrant, vintage inspired pieces – bucket hats, hawaiian shirts and graphic print sweatshirts – have a distinctly Californian vibe. This collab doesn't shy away from colour, violet, bright blue, and – we're pleased to see – pink, which made more than a few appearances within Stüssy's solo SS16 Lookbook. This time pink makes a return in a 50's bowling shirt. The collab also features a range of sweatshirts, all stamped with the iconic Stüssy logo, and a pair of green plaid trousers that are the misfit of this collection, but the style-clash works to give the outfit a 'thrown on' vibe.
The lookbook is without a doubt a modern depiction of the 80's California skate scene, with even its location looking like a scene straight out of Lords of Dogtown – no complaints here, right? It's effortlessly cool and colourful, whilst still not straying too far from signature Stüssy style. We at PAUSE are definitely fans.
Shop the collection here.