Edgy and sophisticated, these boots are everything.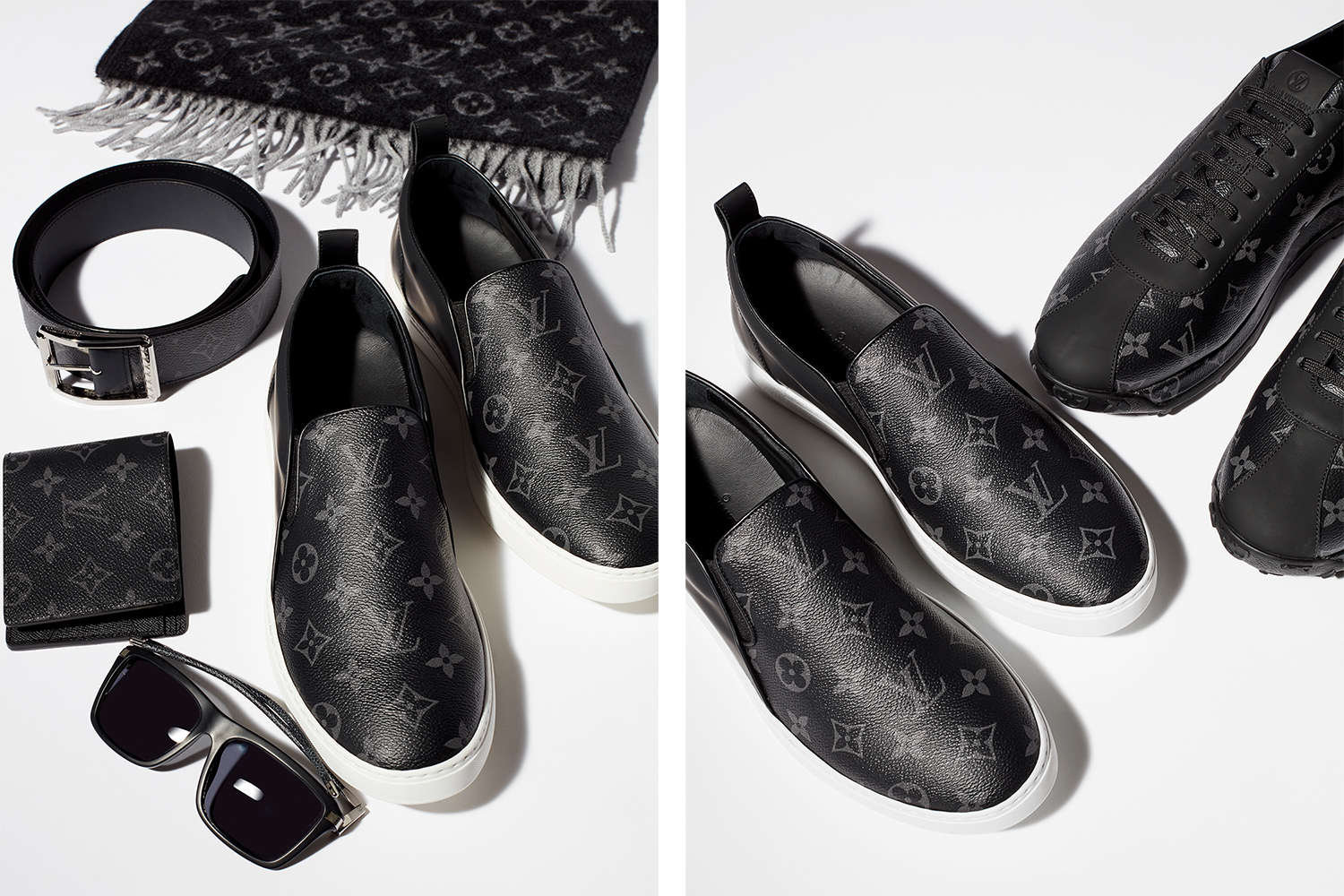 Louis Vuitton's "Monogram Eclipse" is inspired by the simple yet classic Malle Courrier trunk. Coming from the fall/winter collection, the iconic trunks resembles the uber-recognizable LV monogram which has been added to this truly beautiful collection, in a grey and black coloured palette.
Featuring in an array of monogrammed trainers, boots and accessories, the collections has been produced from premium leather. Bags are now available in four different styles – the messenger voyager, backpack voyager, the keepall voyager and the travel bag explorer. "The Monogram" collection is now in stores.
With that being said, Louis Vuitton draws inspiration from the classic Malle Courrier trunk for it's "Monogram Eclipse" collection. The luxe construction that has been implemented into the leather goods and travel items adds good quality, smooth leather details and a dark grey metallic accent. Within the collection pouches, bags, wallets are present with a glove, sunglass and belt option.
Footwear it also an option, LV offers up a military inspired ankle boot and monogram canvas sneakers.
Look for a release to take place on July 15 in-store.