Who needs words these days?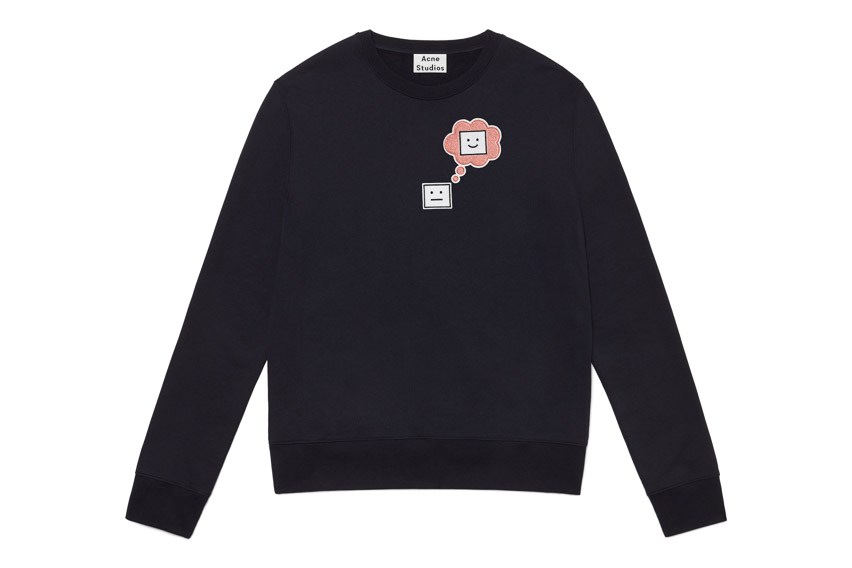 The influence of our digital language is relentless. As celebrities continue to roll out their own versions of the emoji (a move pioneered by Kim K), Acne Studios now have their own approach. The Acne on emoticonversation includes hotdogs, donuts, microphones and all the other mundane yet apparently generation-summarising icons we so love.
The range of sweats and accessories will launch in Japan on August 1st as well as online at acnestudios.com.
View the full collection below: