An almost entirely-linen based collection for Cadet SS17.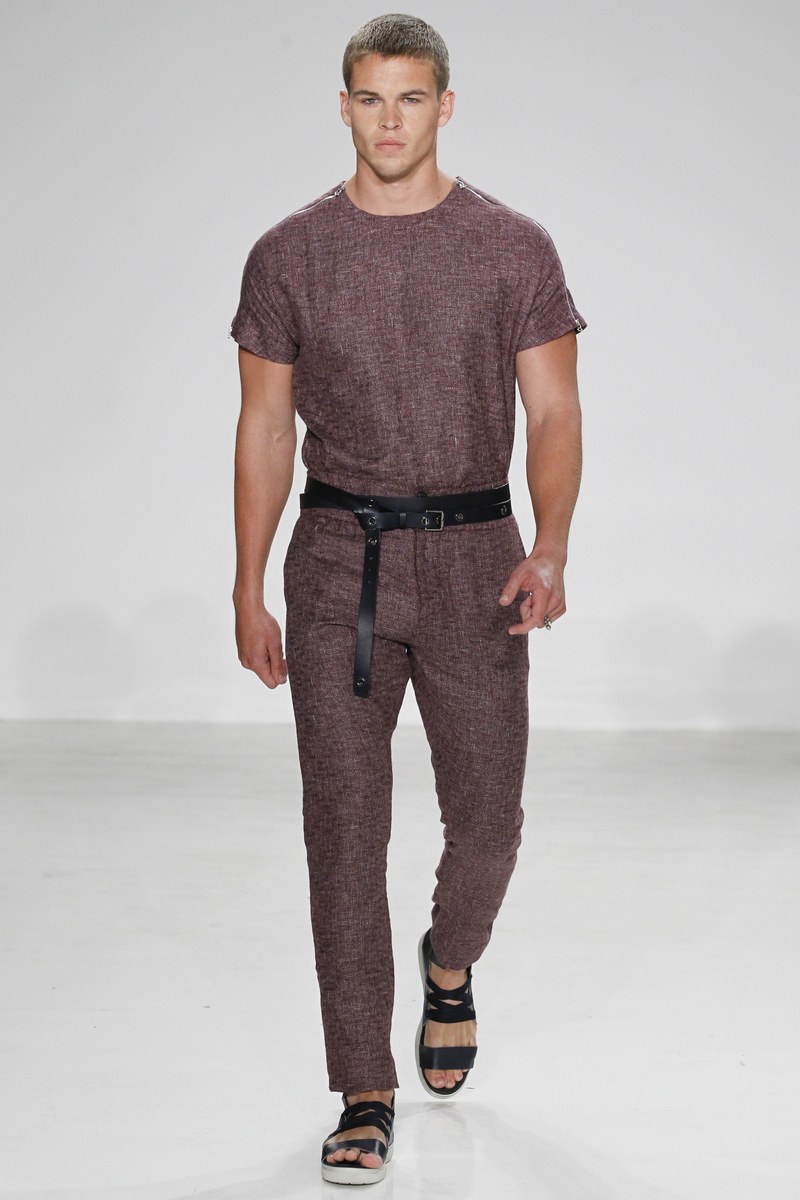 In terms of fabrics, it appears that Army-inspired brand Cadet have got Spring/Summer completely down. Born in Mexico City, the now Brooklyn-based designers have curated an effortlessly chic SS17 offering, inspired by the silhouettes and aesthetics of the US Military.
The collection is made up of linen-esque jumpsuits and slogan-print sweatshirts, paired with loose fitting shorts and casual, lightweight bomber jackets, making the silhouettes of SS17 appear more relaxed than ever before. It features a few hints of graphic prints and co-ord ensembles, however retains a fairly utilitarian approach, focusing on comfort and summer style through cut out sleeves and skinny trousers paired with iridescent shirts and elements of Latin emblazoned upon some signature pieces.
See the full Cadet Spring/Summer 2017 Collection which showcased at New York Fashion Week Men below: