Travel back in time with PAUSE.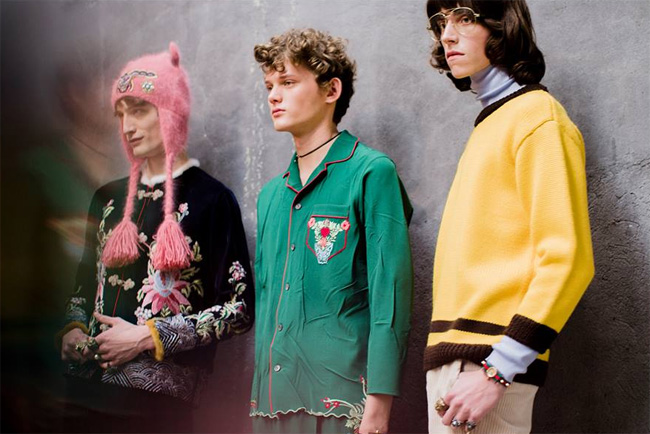 One thing you must know before reading further, is that it took a lot not to hum along while writing this PAUSE trends post. Whether it was a Fleetwood Mac's hit, a couple of the Sex Pistols raging lyrics or a Blondie's tune, the 1970's were an eclectic and powerful era, where both fashion and rock music subcultures left vestiges behind, for the sake of our modern world.
This decade witnessed unprecedented political, economic and gender-related shifts as well, during about 10 pivot years of change and the fashion industry has been referring to the 1970's ever since. A genuine pit of inspiration, designers repeatedly paid tribute to this decade of freedom and liberation of morals. Now, think eclectic colors, open shirts and print t-shirts. Then, get onboard our PAUSE time machine…
FLOWER POWER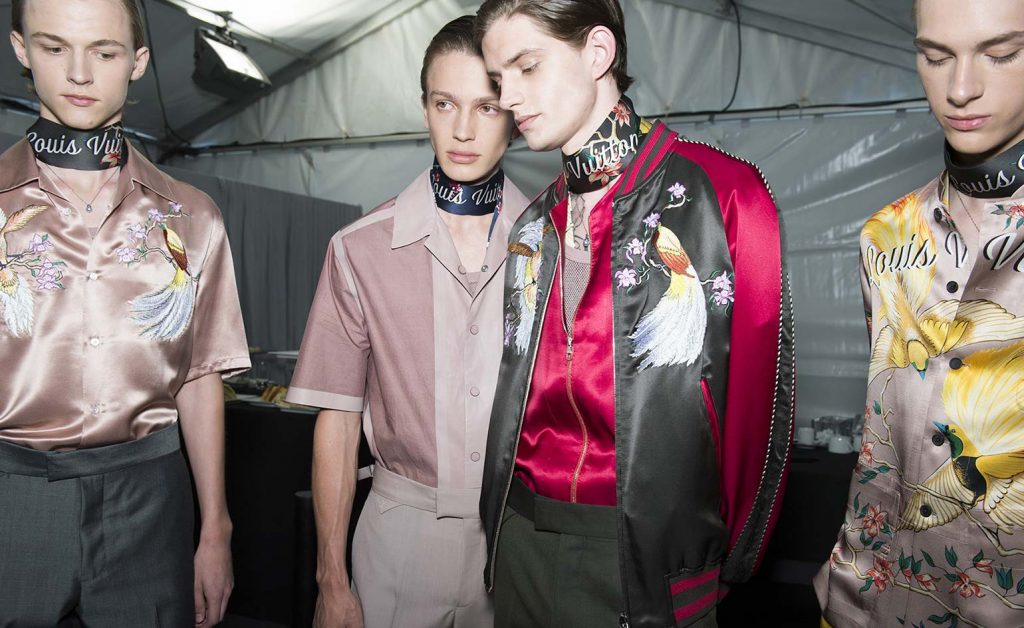 Whilst we owe the hippie subculture to the rich decade of the 1970's (Woodstock Music festival, anyone?), there's more to know about the fashion and lifestyle of the "Flower Power" movement. For this summer, fabrics get the aery treatment – favor silk and linen – combined with print or embroidered flowers.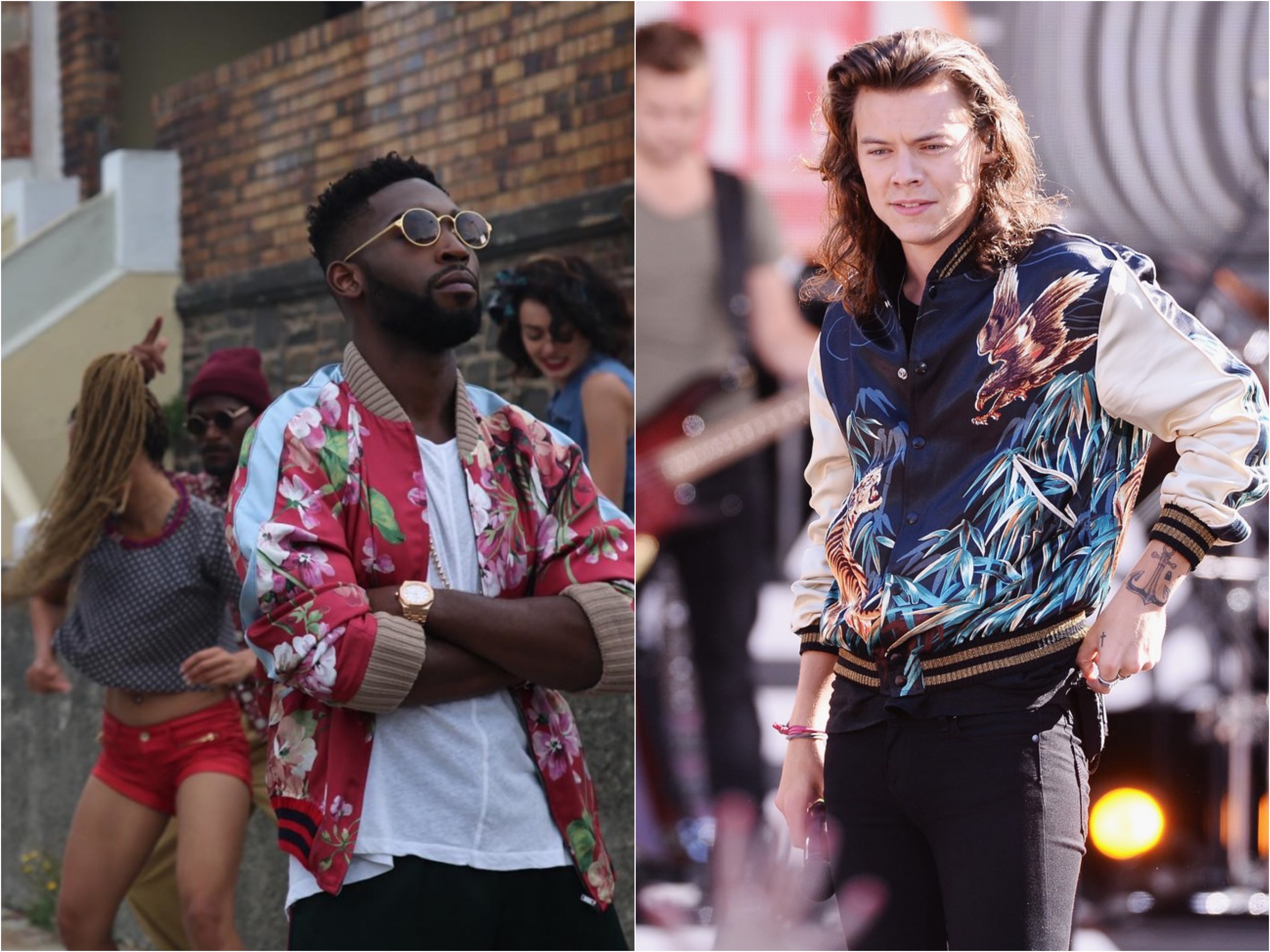 We've had an eye on Gucci's botanical pattern ever since we saw them on the likes of Harry Styles, Tinie Tempah and Jared Leto but we don't forget about Louis Vuitton opting for the satin version and combining it with a chic logo scarf. Let's focus on transitional cuts to bring the trend from the current season to the Pre Fall 2016. Think embroidered jumpers, dreamlike bomber jackets and of course, awesome accessories such as a pair of oversized eyeglasses.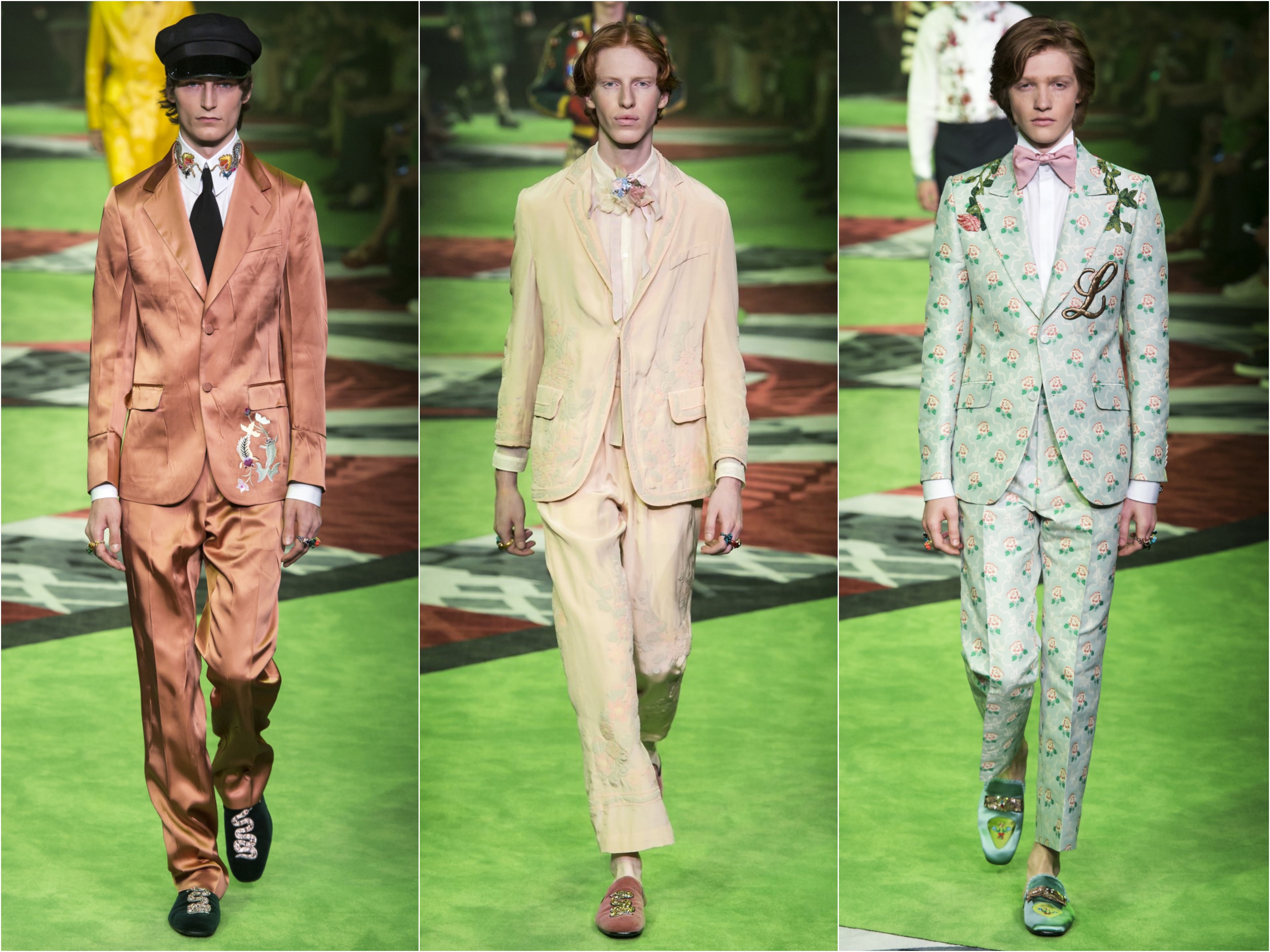 MISSONI'S MIX & MATCH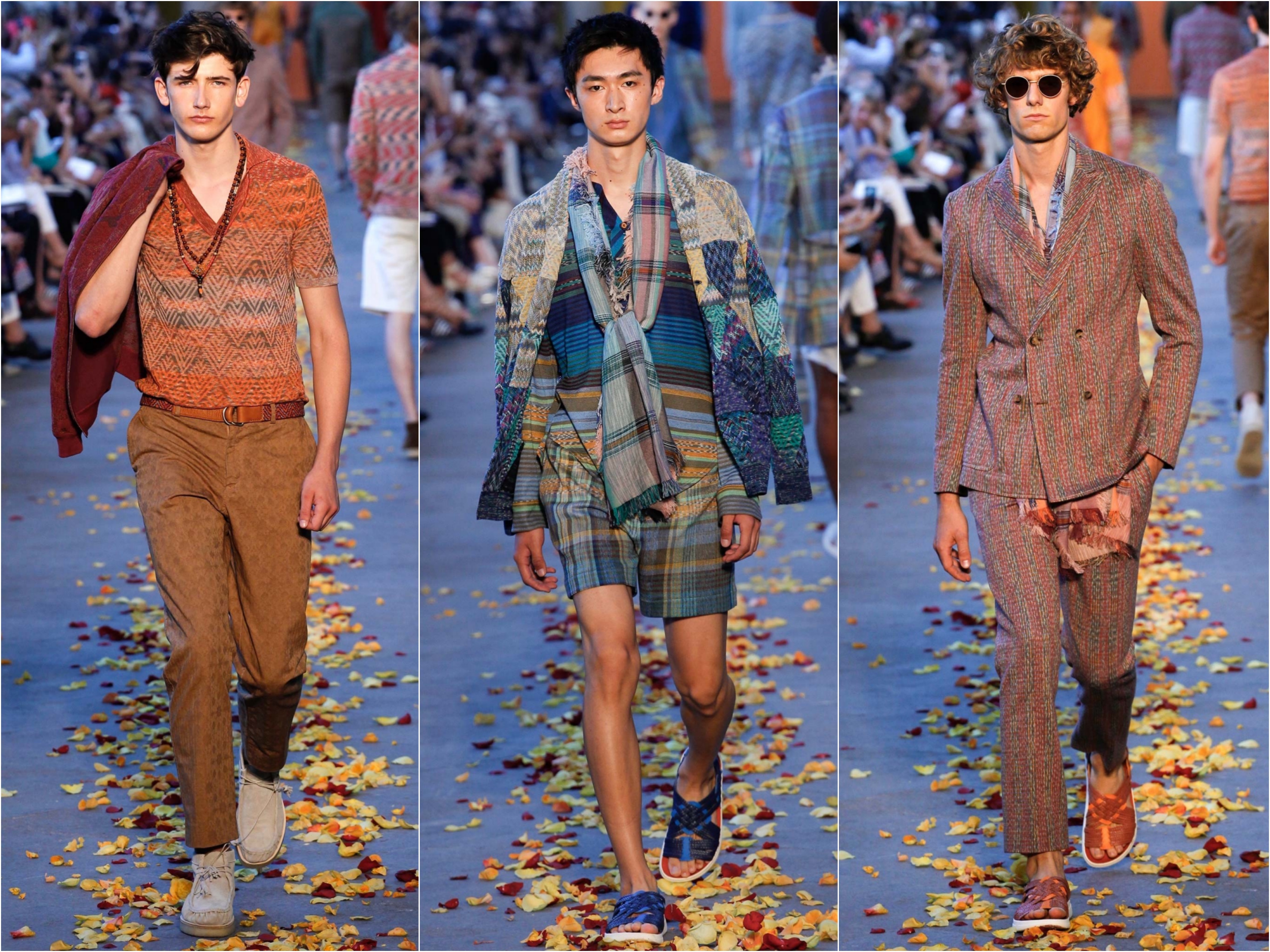 The 1970's were a time where countries of the world were colliding, fighting and discovering each other, to say the least. Indeed, Italian house Missoni – renowned for its refined knitted clothing, stripes and urban prints – leads the path for this summer guide. The Spring/Summer 2016 men's collection was an ode to escapism, offering a glance upon the landscapes its silhouettes have witnessed across travels and dreams.
Just like 40 years ago, the fashion sphere is now uncovering and experimenting again. Psychedelic patterns were tossed together, mixed and matched, while shapes were enlarged and unwise. Whilst sporting a copper color palette, your 1970's inspired wardrobe will bring the best of the summer, contrasting with the monotonous colourway of those past few months.

WORLD WIDE LEG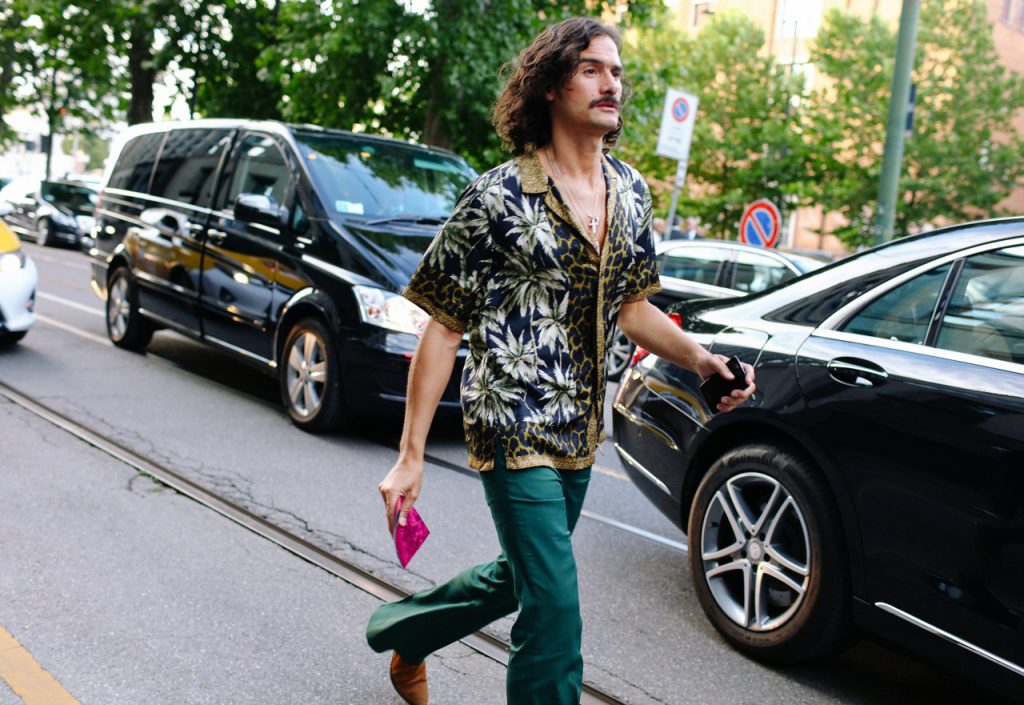 What's more 70's than a pair of good old flared trousers? Nothing. In 1976, when French fashion designer Yves Saint Laurent created the myth of the "Rich Peasant", his designs were a thoughtful combination of blouse and knee-length boots and yet, the most iconic piece featured in the collection will remain the flared trousers. Corduroy or denims, the forefront fashion designer paved the way to unprecedented pants and the trend has been returning back and forth since then. For the most daring ones, the wide-leg pants is the best piece to be spotted in this season. Anyone nostalgic of the Californian skate board golden age? Try them with a slim-fit tee and a pair of Converse. 
Street style favourite Ben Cobb (see picture above) usually preferes the high-waist version of the piece, combining it with playful shirts and statement accessories. For his Spring/Summer 2016, Belgian designer Raf Simons featured the wide leg trousers, associating them with knit tank tops or cropped jumpers. As a straight-forward tribute to the 1970's, Simons' collection perfectly balanced the vintage and the modern cuts of menswear, mixing a worn effect with hoodies and graphic prints.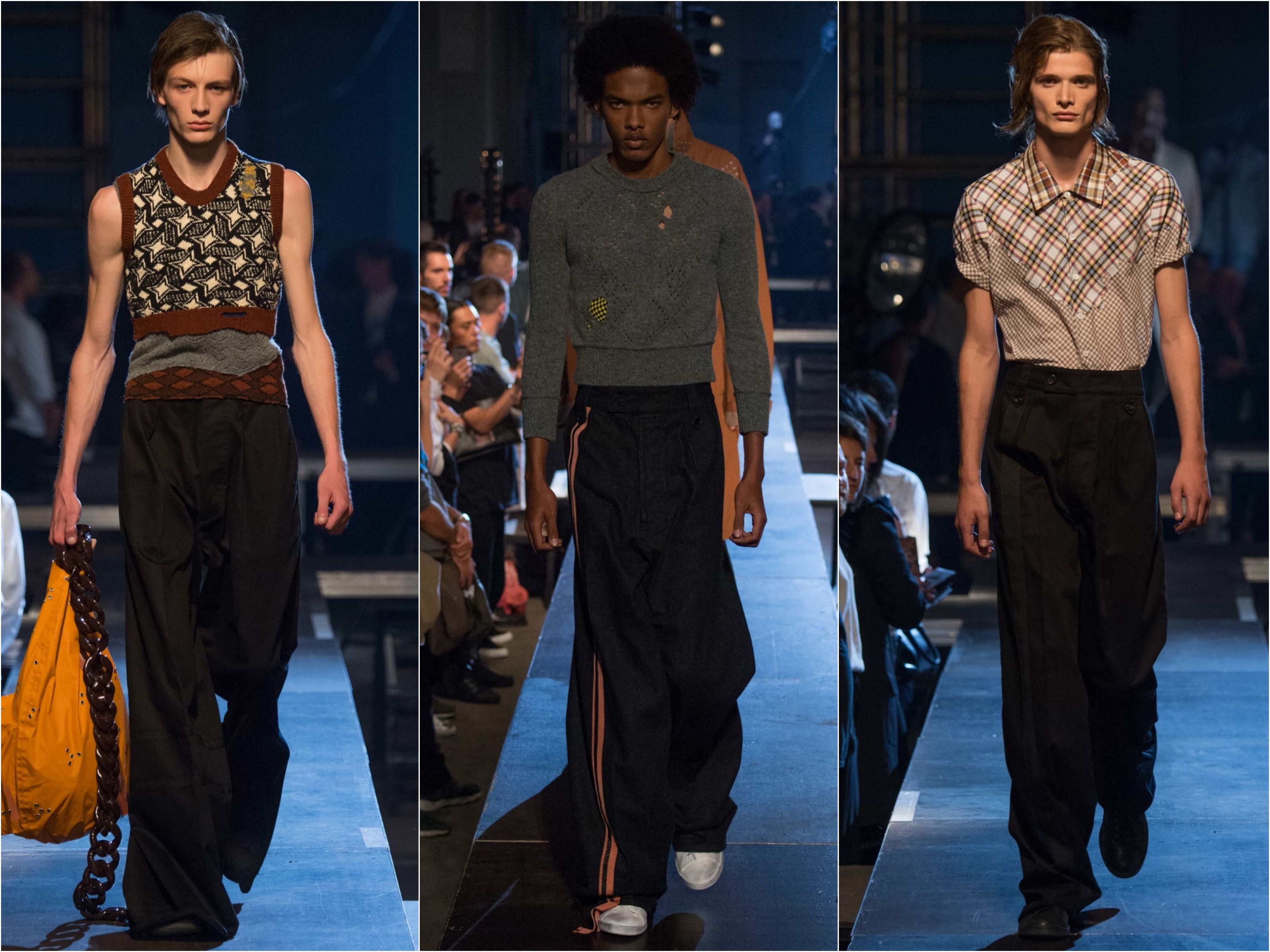 If you don't feel like breaking into the Saturday Night Fever moves this season, it's alright, there's no requirement. You can still opt for the culotte version, spotted here and there in the streets. The urban chic cropped trousers carry a little bit of vintage vibes, yet they remain a modern and low-key item you can't go wrong with.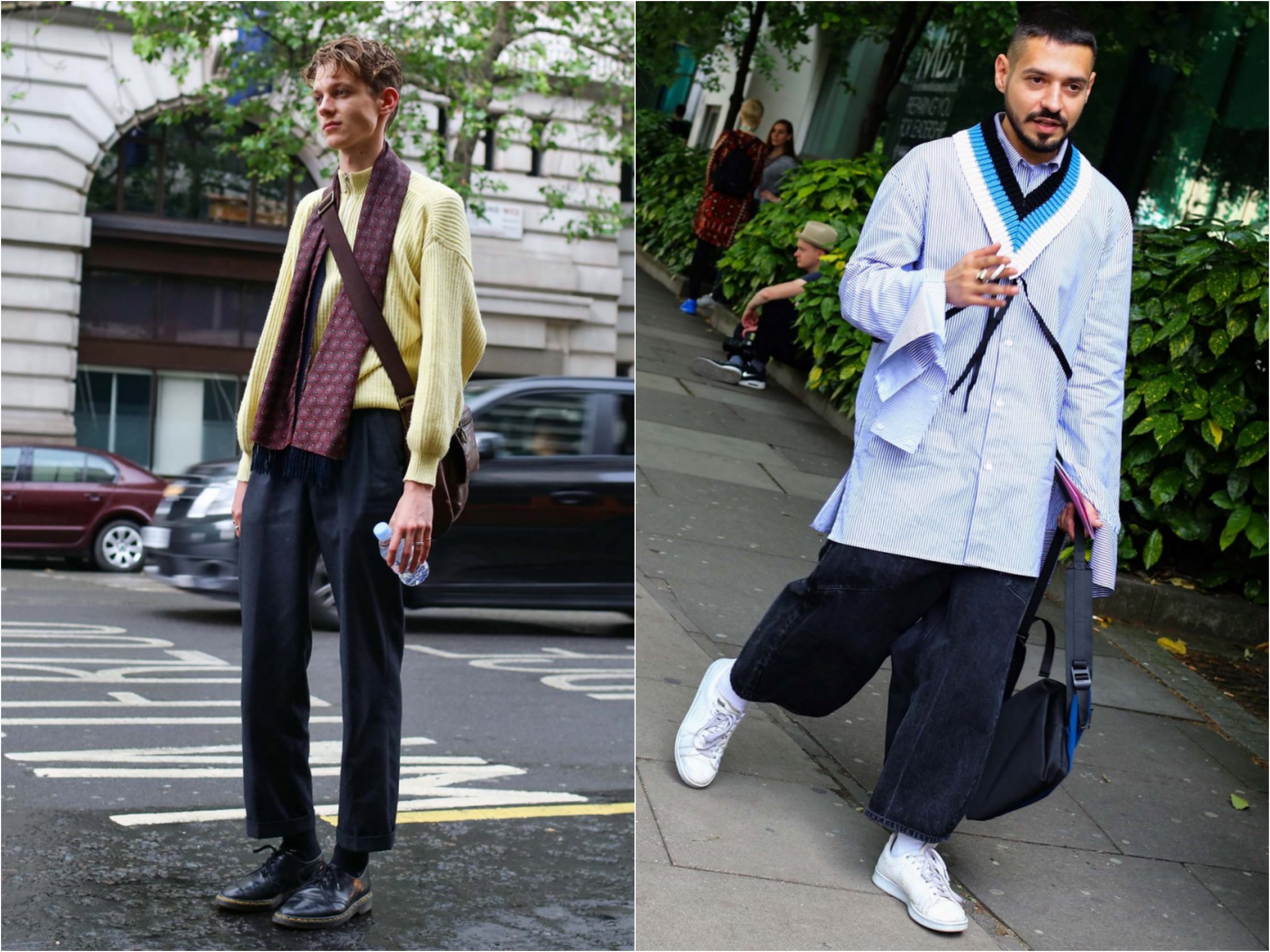 Shop this post