Rihanna putting in that 'work' once again, this time on a new Puma Creeper.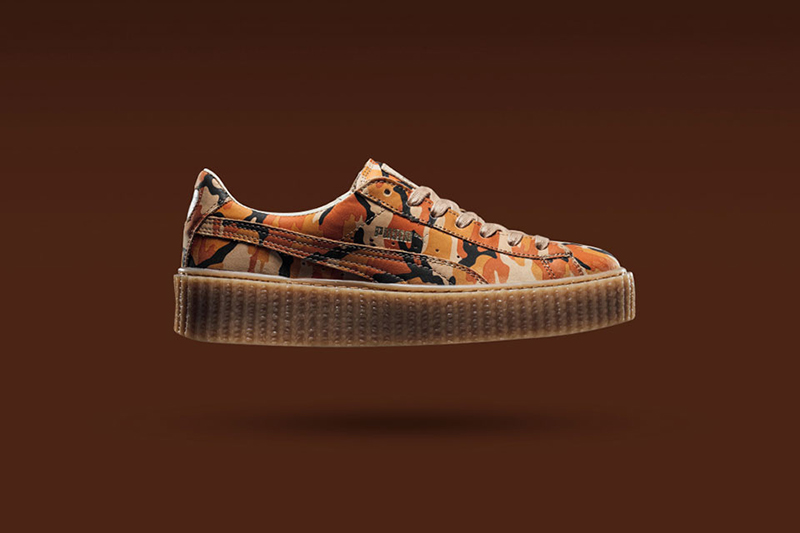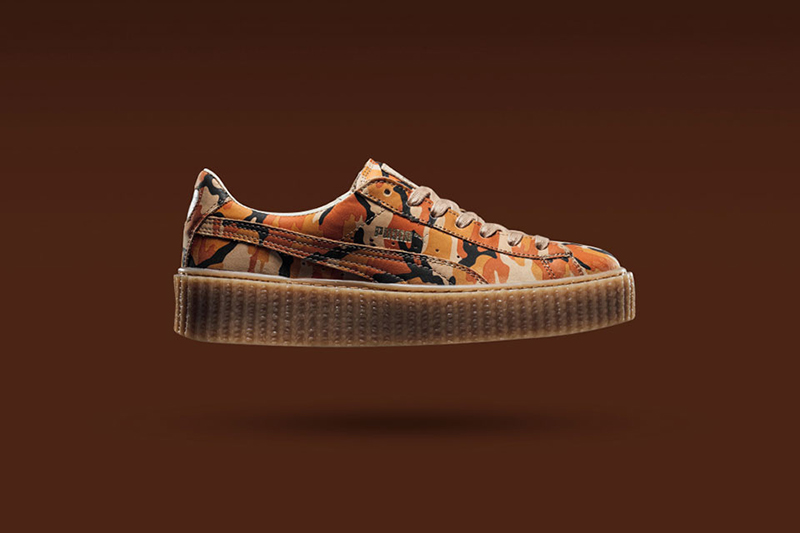 All ANTI jokes aside, it's clear that both Rihanna's musical and fashion careers are showing no signs of slowing down, as her and Puma just dropped a brand new version of the increasingly popular Fenty Creeper. The newest edition features an all over orange camo print, ingrained into its signature leather upper and lays atop its iconic thick gum sole.
The new colourway, fuses the orange camo aesthetic with a range of tan accents, including tan coloured laces and a tan background upon which the classy 'Puma by Rihanna' logo is conveniently placed – as well as being plastered across the side and making a special appearance within the inner sole.
Keep an eye out for the official release date of Rihanna's latest Puma creation.