Nick Jonas spotted in NYC.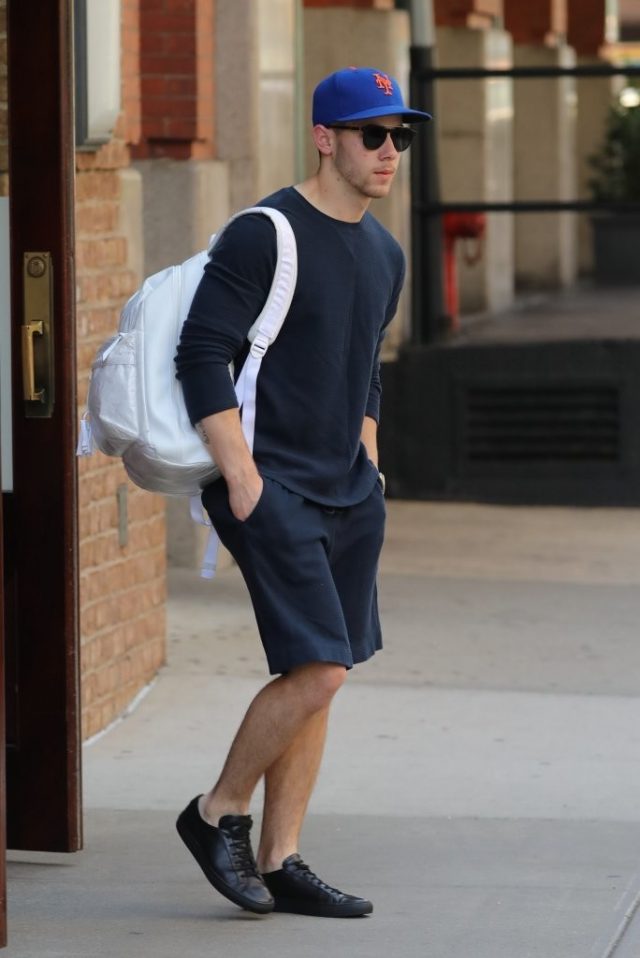 What better place to sport a pair of Common Project sneakers than the fashion-filled streets of New York City? Well that's apparently what Nick Jonas also thought, as the 23-year-old star was spotted in a casual black top and shorts combo, paired with a crisp white backpack and a slick pair of black leather Common Project sneakers.
Priced at approximately £250, the pair are available for purchase here.