What is gender?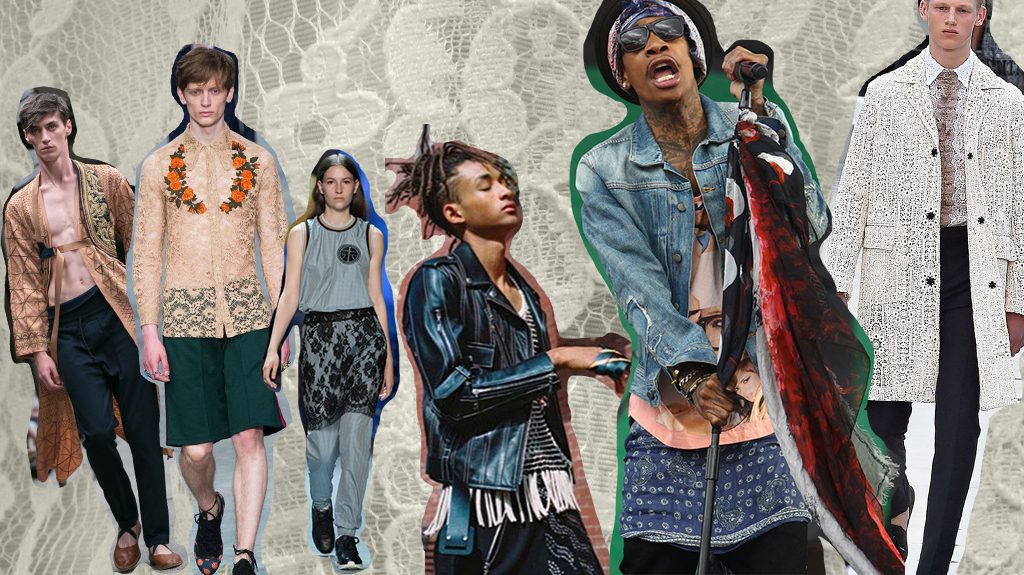 FROM SOCIETAL TO SARTORIAL
We have entered a golden age of fashion in terms of gender constructs and new attitudes. A reflection of social change and acceptance, the parameters that have been so defined throughout history are blurring fast. 'Borrowed from the boys' has found its equivocal footing for men with the "girlification" of menswear. This is so much more than a passing fad. Traditional gender constructs are passé. The definition of fashion for men and fashion for women is becoming an increasingly complicated and even agitated area. The argument relies on gender identities that have been ingrained from our earliest existence. In essence, it's the sartorial (and adult) reenactment of blue for the boys and pink for the girls.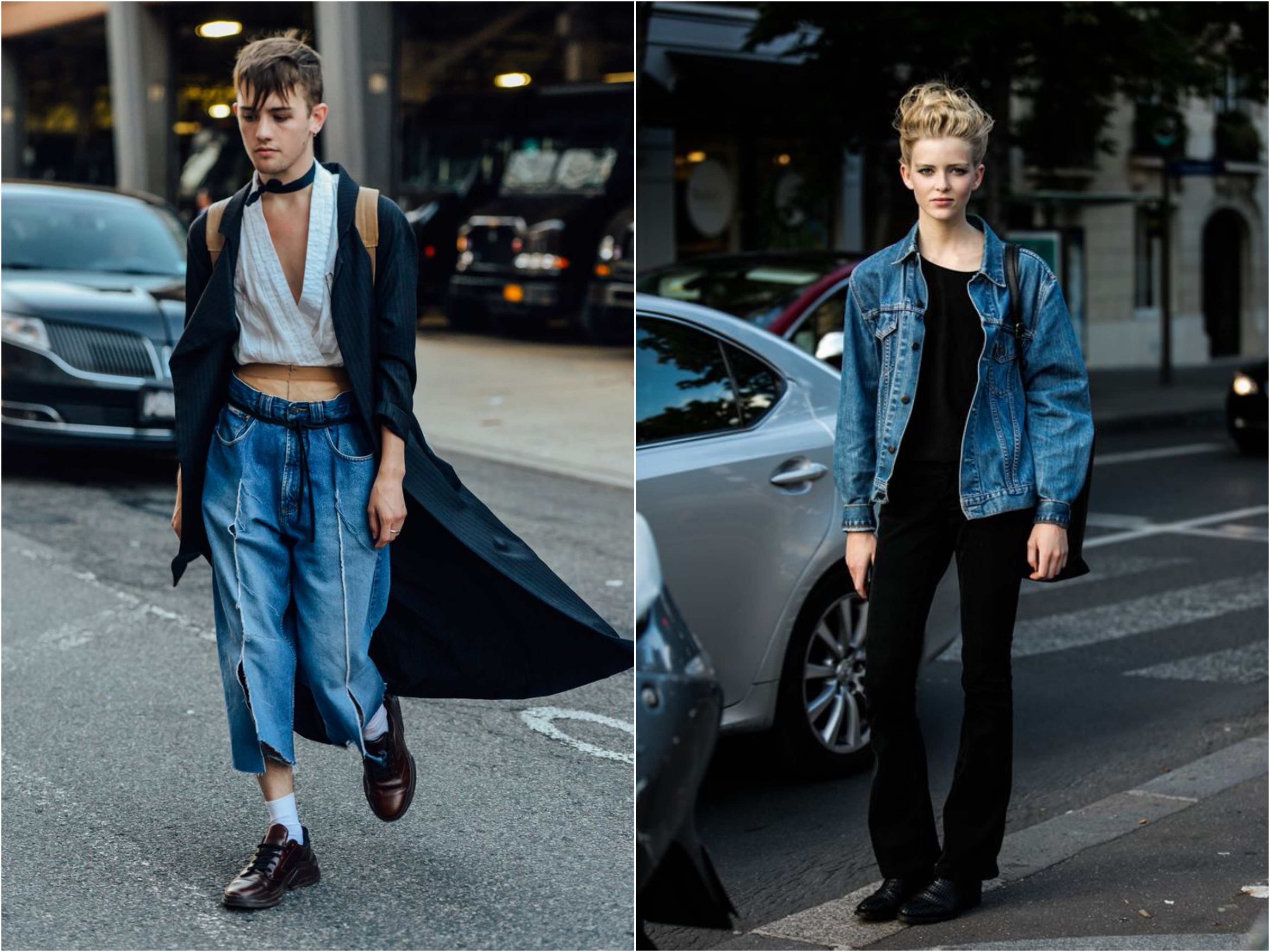 Today we live in a society that in many ways is becoming increasingly accepting and open-minded while also failing in these all-important areas all over the world. The landscape in which all this change sits is complex, political and by no means approachable in passing. Let's stick to our domain and focus on fashion's reaction.
Over the years we've witnessed a shift from androgynous fashion to unisex fashion and now to gender fluid fashion. The significance is in the move from the peripheral and anarchist realms where it lay to its current mainstream placement. The early adopters, mavericks and trend-starters of old, from Mick Jagger to Boy George, paved the way for the culture that is now. What was once cutting edge, subversive and provocative is now finding its way into the mainstream, seamlessly.
BOYS LIKE GIRLS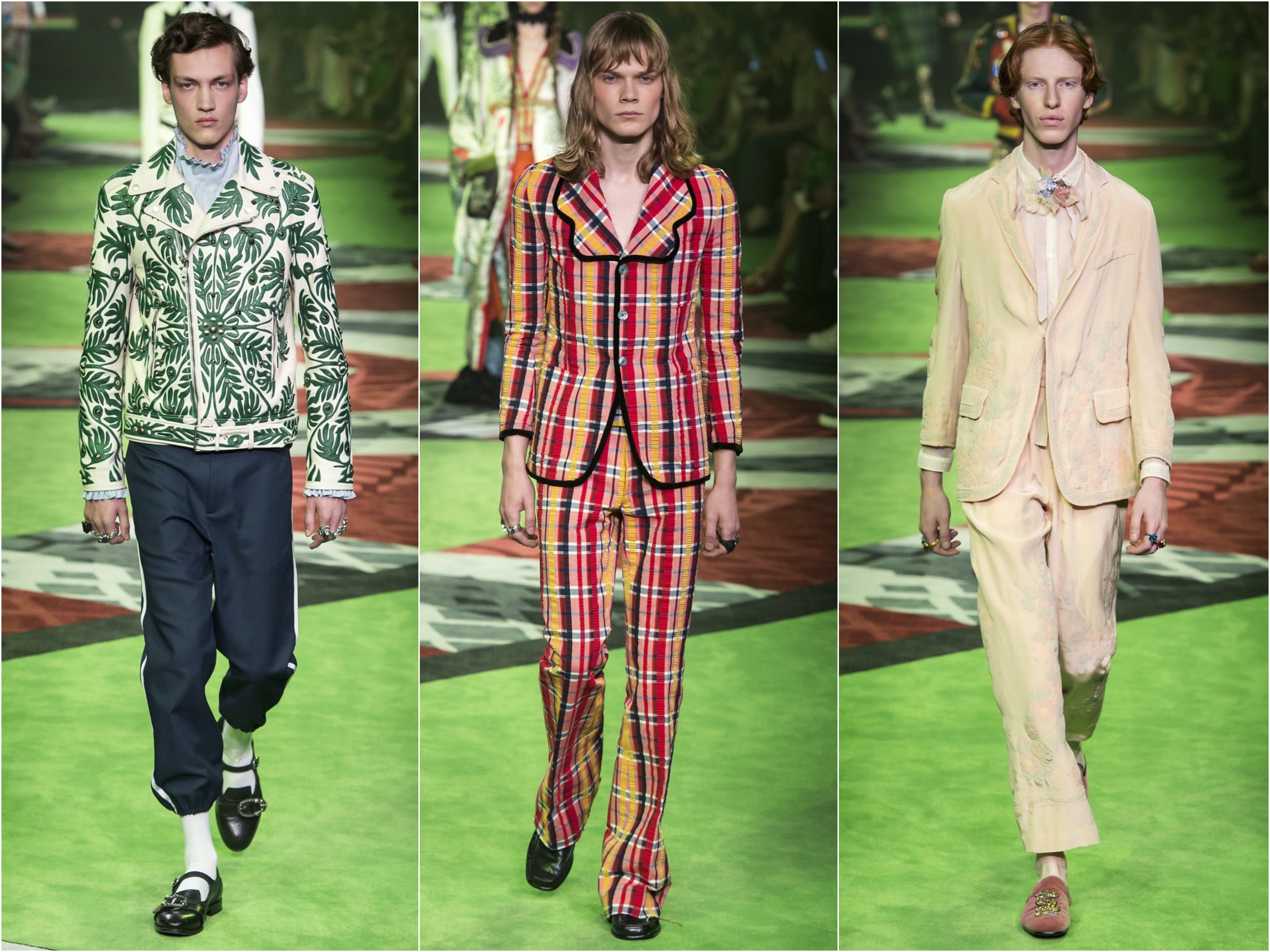 When Alessandro Michele took the reigns at Gucci, we saw one of fashion oldest and most iconic houses change the course of men's fashion. Recalling the femininity of 70s style and catapulting it into the 21st century set the ball rolling for this now very 'feminine' norm of menswear. For SS17, Burberry brought us lace and plenty of it. J.W. Anderson shows us how to gender fluid fashion can and should be by ignoring appropriation of era or style and fashioning something entirely new. It's not necessarily pioneering since many designers (J.W. Anderson, Haider Ackerman, Rei Kawakubo to name but a very few) have been showing us the softer side of a man's wardrobe from tailoring to fabric to cut but it's updated and now sitting in a very different culture.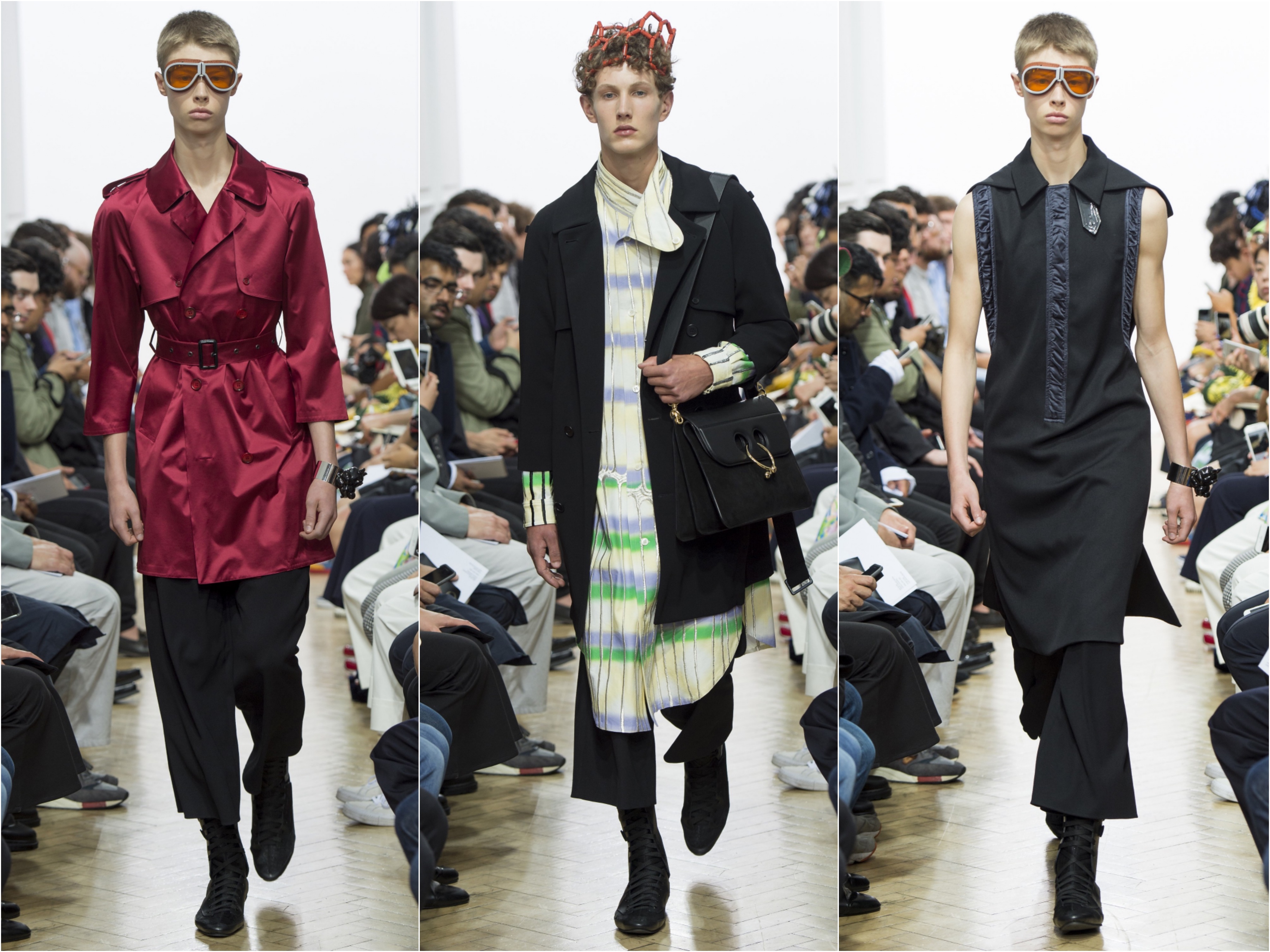 None of this is news (SO 2015) but the point here is how quickly this interruption to fashion norms has taken hold and even trickled down to the high street. More importantly, how streetwear brands have adopted and reworked this new era. Frilly embellished blouses aren't for us all, nor are skirts for that matter, but seeing the subtle shifts in colour and detail entering the streetwear game is pivotal.
Astrid Andersen's designs have always played with stereotypically 'girly' colours and fabrics. SS17 was no exception, bolstered by the introduction of womenswear. The delicate lace and iridescent shine across her characteristically sporty ensembles showed us unisex as it best. In Paris, Pigalle's SS17 collection was the perfect embodiment of new style. It was sporty, smart, feminine, masculine, referenced, effortless and new.
THE CASE OF UNISEX
Of course we can't expect any mass change or the same adoption from skate brands, which have in their very DNA a core look and range of garments but today, in this environment, what really makes it 'menswear'? Brands like Palace and Supreme are emblematic of unisex fashion and style in 2016. The overt acceptance of unisex fashion is a catalyst for the genderless and gender fluid movement.
There is also now a merging unity in the operations and business side of things with the runway shows merging calendars. Men and women walk together on the runway and soon the buyers will buy the collections together. The dialogue has changed.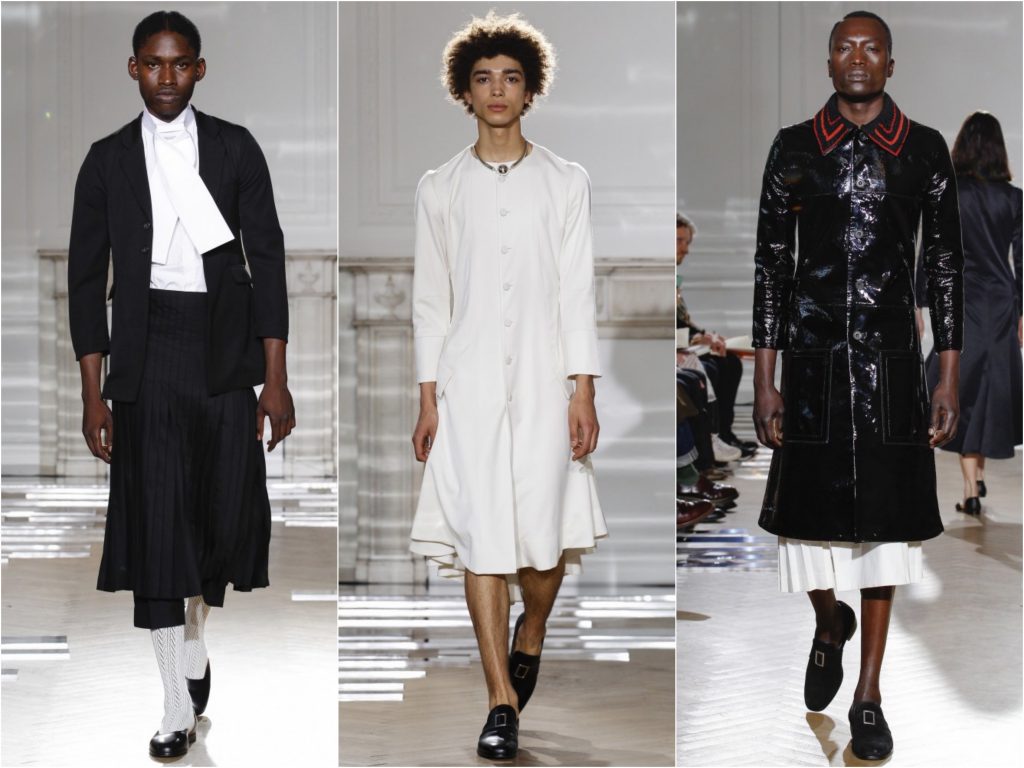 Outside of the brands, the collections and the system, some of our top style icons and street style aficionados are showing us how to do it, gender fluid. From Wiz Khalifa to Jaden Smith, agender fashion shows how truly eclectic style should be embraced. The fashion industry is now sartorially decoding an entire age of prescribed gender notions and identities. This is now, this is the future and there is so much more to come.