Sporting one of his newfound favourites, Pharrell took to the Wireless stage.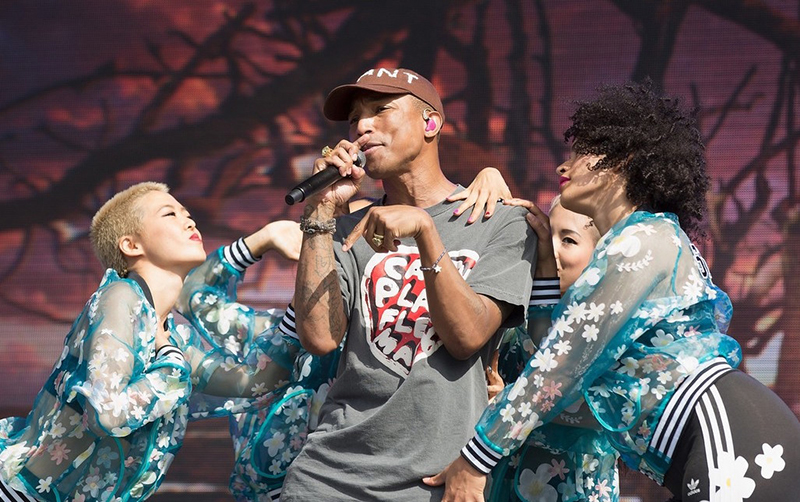 Pharrell Williams performed at London's Wireless Festival 2016 in Finsbury Park on Sunday 10th July as he appeared onstage with grime royalty Boy Better Know, alongside Skepta and JME – much to fans surprise. His ensemble for this stellar mainstage appearance was almost entirely courtesy of one of Williams' latest streetwear obsessions: a brand dubbed Cactus Plant Flea Market.
Pioneered by the likes of Cara Delevigne, Travis Scott and Frank Ocean, CPFM has entertained an unnatural amount of fame – with almost no real web-store, a twitter that only launched in January last year and a rarely occurring drop of their stock. The brand currently sells its products via a bigcartel store – mainly consisting of obscure tees and headbands and currently showcase their editorial images via Tumblr and Instagram.
Pharrell was spotted at this year's Wireless Festival donning a signature grey t-shirt and Plant hat.
Check out what Cactus Plant Flea Market have to offer here.