Ovadia & Sons take their autumn collection to the streets.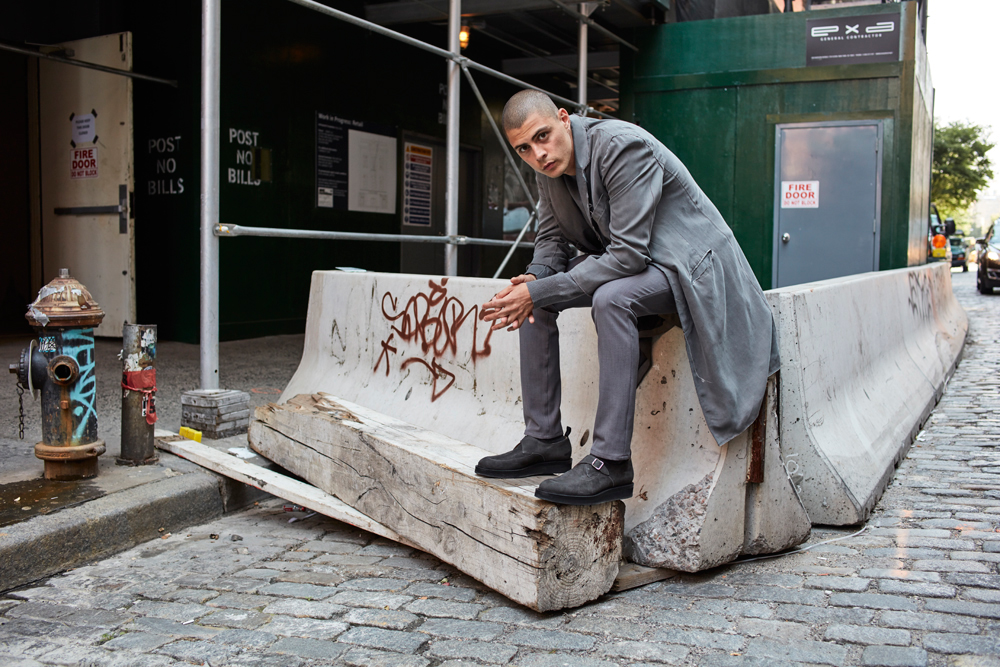 Opting for a more formal, but still streetwear inspired editorial, Ovadia & Sons embarked on New York's streets in order to showcase their autumn 2016 collection. Long line jackets styled within a neutral colour palette make way for military musings. Standout pieces include a modern twist on the classic flight jacket, projecting the style into 2016 by reworking it in a patent black leather. The choice of casting paired with classically tailored MA1 bomber jackets could even be seen as a nod towards classic British youth subculture.
Ripped double denim once again reflects the brand's streetwear based influences, and when teamed with the backdrop of urban New York City, allows for a truly contemporary, metropolitan vibe.