Minimalistic, gender-neutral designs for the winter months.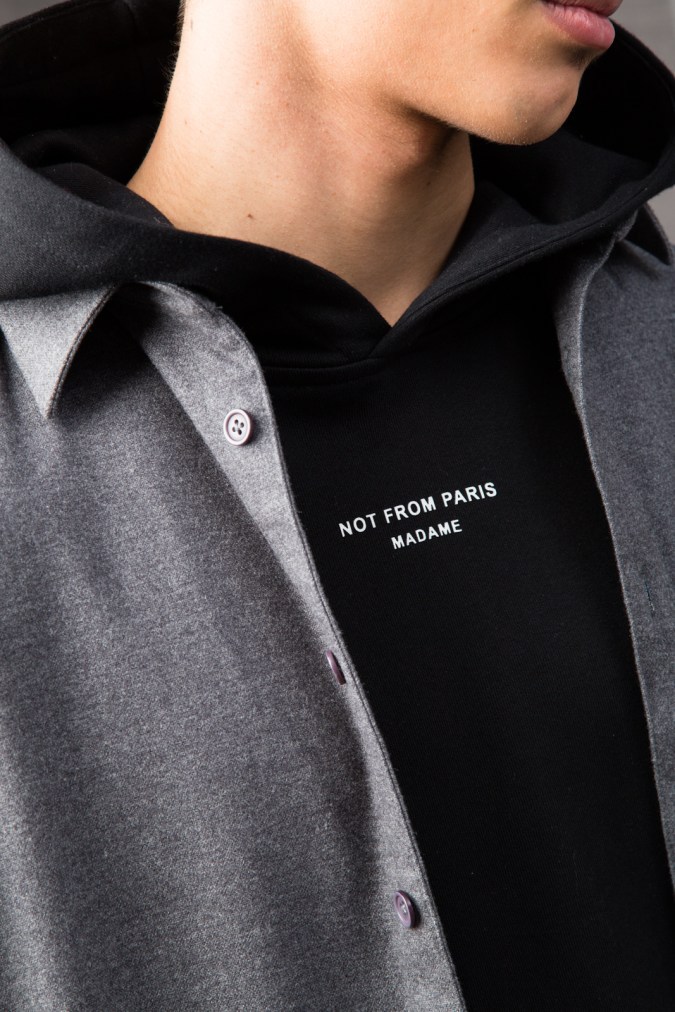 The French get unisex right with brand DRÔLE DE MONSIEUR. Having recently released their FW16 lookbook you won't be disappointed, with pieces for our PAUSE men as well as the girls.
There is a strong monochrome theme with burgundy and pinstripe featured pieces. The collection has a laid-back feel with relaxed fit pants, sweatshirts and hoodies as well as structured jackets to help you brave the winter cold. Will you PAUSE for DRÔLE DE MONSIEUR?