The Weeknd brings the weekday to us.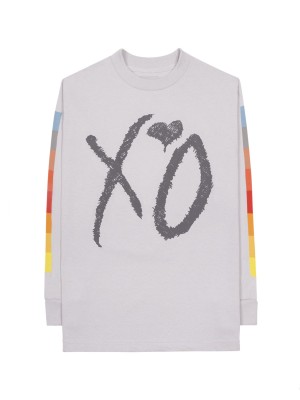 The Weeknd shared his limited edition capsule collection celebrating the fifth anniversary of his Thursday Mixtape that dropped in 2011.
The Weeknd is back at it again. Earlier this year he commemorated 'House Of Baloons' by dropping some merch which included, two black and white t-shirts, two long-sleeve tops and a signature hat.
The capsule collection commemorating 'Thursday' includes, a t-shirt featuring the album art, a long sleeve t-shirt, and a New Era "XO" Snapback.
The collection is very limited so we suggest you go get it quick before they're gone on the website here.