Topman's revival of 90s gritty surfer culture.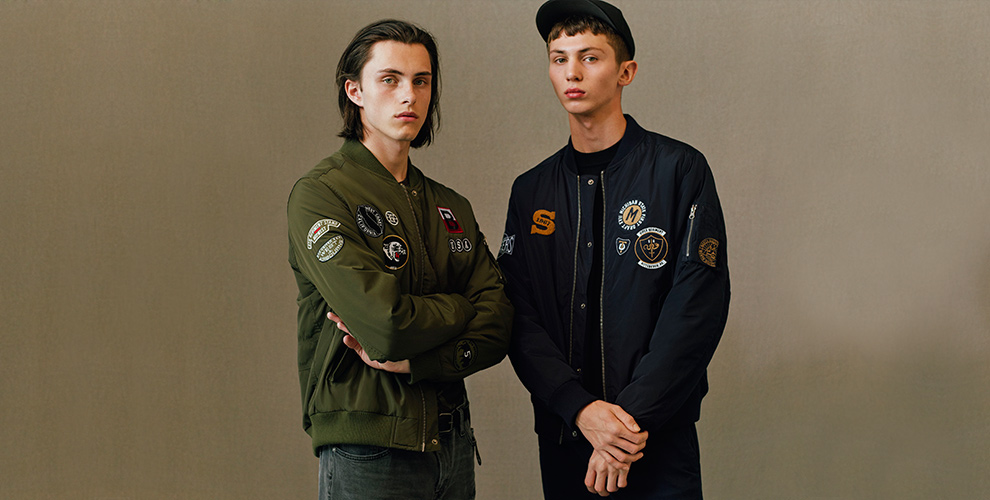 Nostalgia fuelled and youthfully unapologetic, Topman's Autumn 2016 Essentials collection shot by Thomas Cooksey and with styling by Harry Lambert showcases the brand's range of essential, street wear inspired basics. There is a definite nod to 90's grunge culture with deconstructed t-shirts being layered over long sleeve tops. One of the most considered looks from the campaign features a white formal suit that almost screams "80's Miami Vice", but when tailored with an essential khaki hoodie and suede trainers, the look is catapulted into 2016.
As within most Autumn/Winter collections, outerwear is one of the key focuses, with 11 standout pieces like the silky eastern inspired souvenir jacket and classic MA-1 bomber jacket leading the way for a stylised, effortlessly cool aesthetic. That is exactly what this collection is all about, being able to work with a select few well-structured pieces in order to create outfits that are still youth orientated and contemporary, but have a more thought-out approach.
The MA Bomber

The Jersey Cap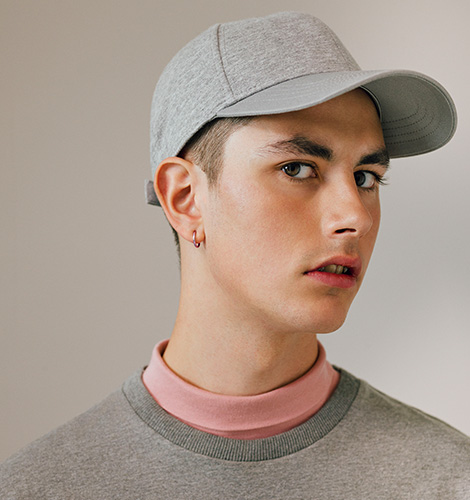 The Distressed Tee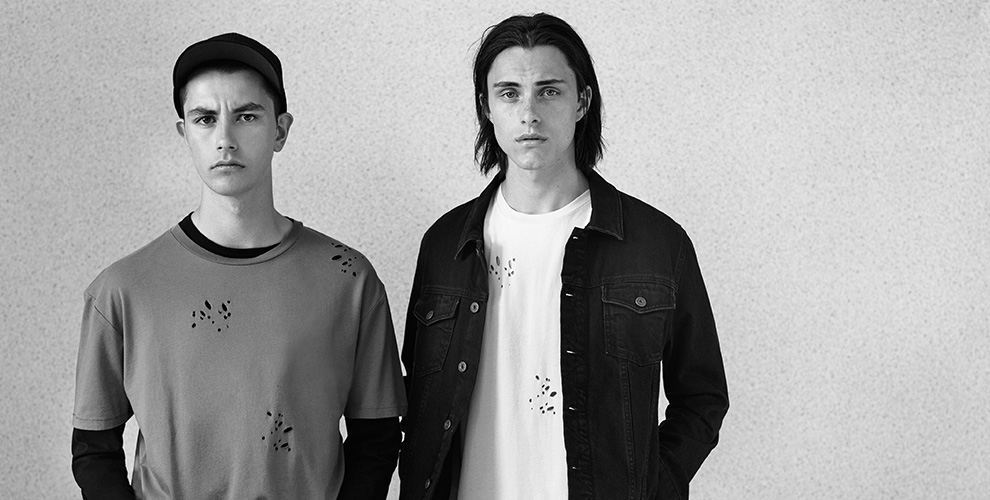 The Souvenir Jacket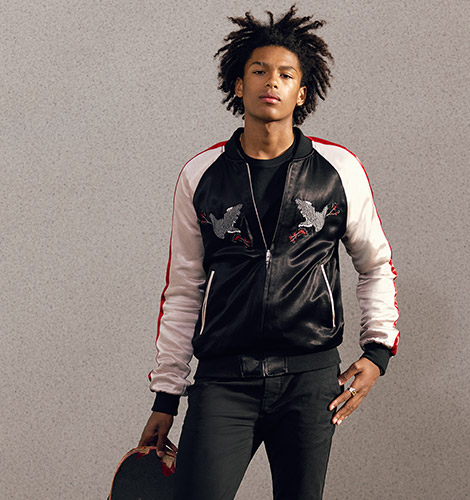 The Cropped Trousers

The Badged Bomber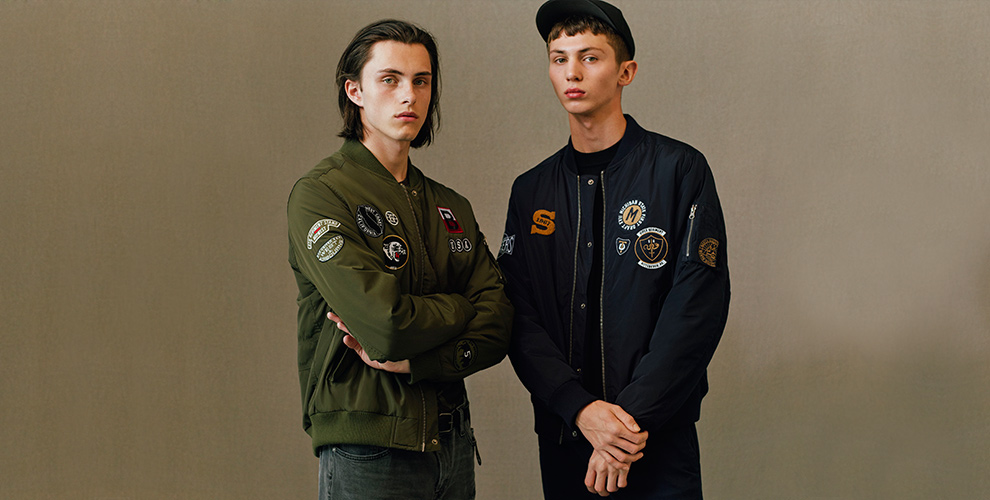 The Camo Backpack

The Mini Roll Neck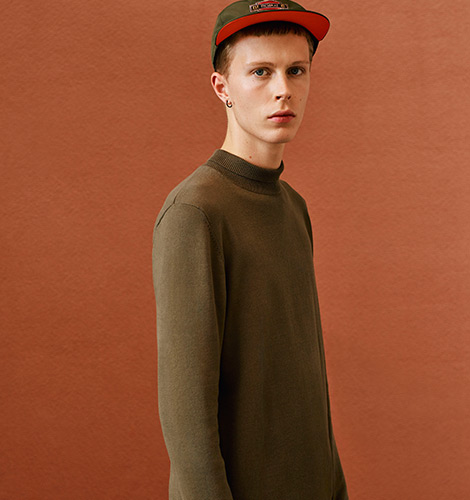 The Raw Hem Jeans

The Stone Jogger

The Longline Knit

Shop the collection here.