Mazhar and Topman? What's not to love?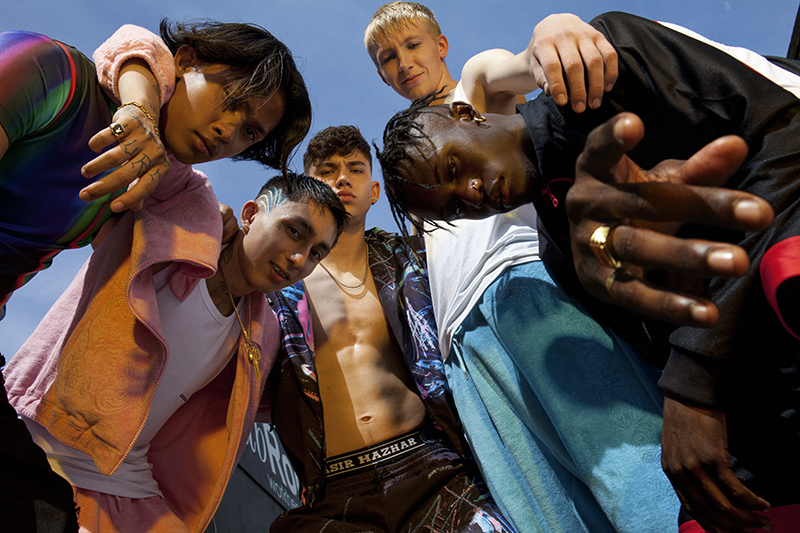 Brit designer and LC:M frequent Nasir Mazhar has teamed up with high-street retailer in a bid to continue the trend (and our unconditional love) of athleisure by creating a 10-piece sportswear inspired collection. The collection features a range of garments encapsulated in true Mazhar style and consists of athletic shorts and trousers as well as sweatpants, coach jackets and a hand-painted tracksuit, all complete with eclectic graphic prints and a colour scheme ranging from powder blue to baby pink.
The price of Nasir's Topman collection ranges from £25 to £80 and the collaboration is set to release in select Topman stores from September 8th, whilst it drops online at Topman.com on September 6th. Nasir revealed that the vision for his brand has always been "that everyone should be able to have my pieces in their wardrobe" and working with Topman will allow him to do just that it seems.
View the rest of the lookbook and the collection below: