A Bathing Ape upgrade for FW16.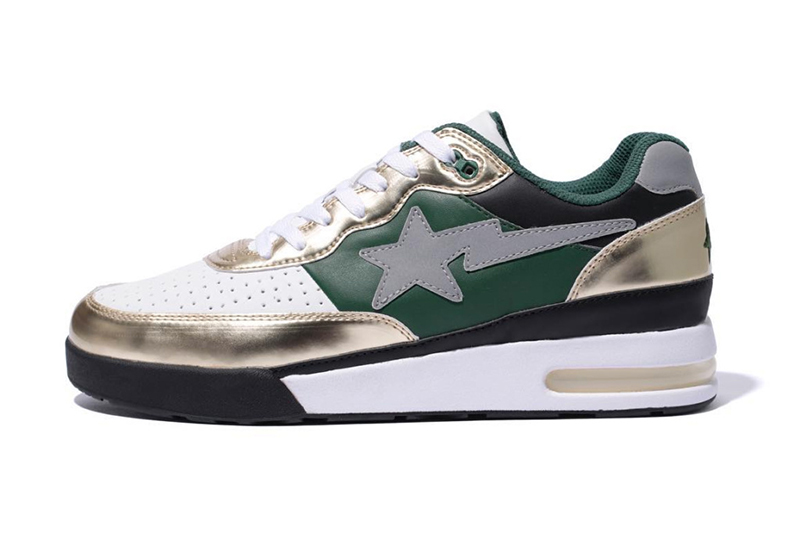 A Bathing Ape are back with the new Roadsta, the perfect sneaker for Fall/Winter 2016. Complete with various leather accents and appliqué in colours ranging from black to a deep green, paired with metallic gold and silver. In-keeping with an athletic theme, the shoe is complete with a perforated front toe area to ensure maximum comfort and breathability, whilst the chunky sole ensures maximum cushioning.
The new offering is a slightly more exciting, more colourful version to the previously released (one all white with a metallic accent, and one black and red with a similar detail.) The release date has yet to be announced but PAUSE will be sure to keep our eyes peeled on your behalf.