Check out our favourite fragrances for Autumn / Winter 2016.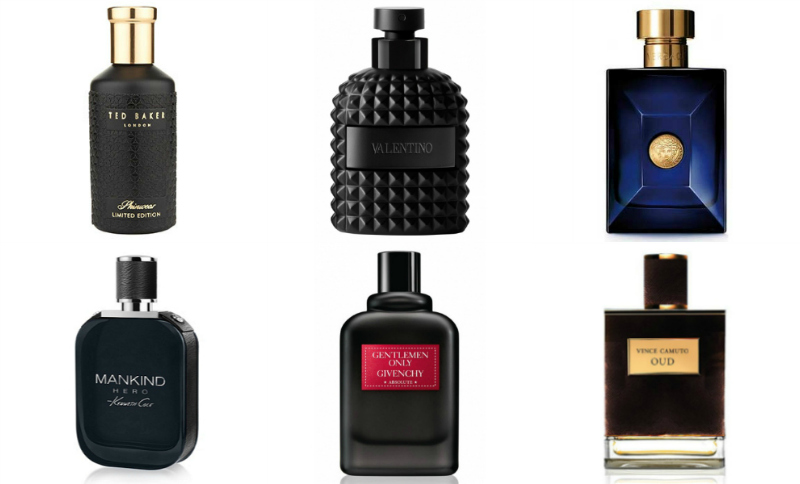 As the long summer days come to an end and the cooler autumnal evenings close in, there's never a better time to experiment with the stronger, more aromatic end of the men's fragrance scale. In theory, you should be opting for something a little heavier with a lasting note such as oud, leather, coffee or something woody to hold its own, even in bitter winter temperatures.
With this in mind, we've done the tough work for you and found a few of the best men's fragrances for autumn / winter 2016.
Givenchy – Gentlemen Only Absolute
A perfectly well-rounded EDP for the man who wants to leave a lasting impression without offending anyone. The deep woody notes of Givenchy's Gentlemen Only are complemented by the light, citrusy, zing of bergamot and the interesting kick of spicy saffron to create a robust, but inviting aroma.

Kenneth Cole – Mankind Hero
A little lighter than some of the other men's fragrances on this list, Kenneth Cole's Mankind Hero could be easily described as an all-rounder in the fragrance world. Combining some of the most popular notes around including; citrus, lavender, vanilla and refreshing mountain air; it's a multi-functional must-have that'll serve you just as well through the day as it will for evening drinks.

Valentino – Uomo Limited Edition
Valentino's Uomo Limited Edition is a hearty, long-lasting scent for those looking to be noticed. The warm, spicy notes of myrtle and bergamot are complemented by musky white leather, smokey cedar and hints of chocolate and coffee. One of a few iterations of this particular scent, this chic limited edition version comes in a glossy all-black bottle that wouldn't look out of place on Karl Lagerfeld's dresser.
Ted Baker – Skinwear Limited Edition
A great option for carrying around in your bag, or kept handy at your work desk, The Limited Edition Ted Bakers Skinwear combines notes of aromatic woods, invigorating spices and zesty lemon to form a rich, robust autumnal EDT. Not to mention, the incredibly economical price point makes it all the more alluring.
Versace – Dylan Blue
The latest release from iconic Italian powerhouse Versace, Dylan Blue is rich, aromatic fragrance with a unique tropical twist. Coming in an inviting midnight blue bottle with the epochal Medusa seal serving as Versace's timeless seal of approval; the complex EDT mixes sultry ingredients like bergamot, grapefruit, ambrox, tonka bean and patchouli to capture the essence of the Mediterranean.
Escentric Molecules – Molecule 02
A beautifully unique scent that takes a synthetic approach to recreating one of the world's most expensive natural ingredients, ambergris. In its place, Escentric Molecules Molecule 02 uses ambrox which offers the velvety longevity and subtlety of its natural counterpart, while the softening notes of iris and jasmine keep the fragrance light and interesting. Great for the guy who wants his fragrance to last, but isn't too keen on an overtly masculine scent.

Vince Camuto – OUD
Last, but not least, comes the scent of the season – Oud. While the Arab nations have been harnessing the alluring scent of agarwood for generations, the western world has only recently begun to appreciate the intricate, opulent nature of this sultry scent. While Vince Camuto's OUD lands on the lower end of the intensity scale, it's a great introductory option for those looking to give an intense oud-ish fragrance a try.