The signature skull-and-crossbones motif comes to a Buscemi shoe.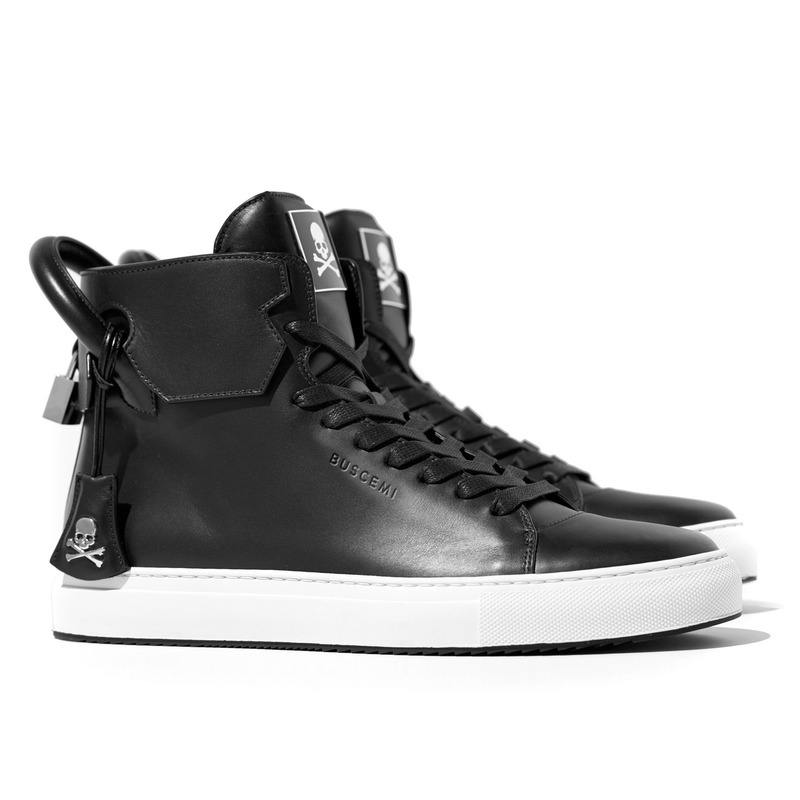 BUSCEMI have announced an exclusive collaboration with Tokyo streetwear brand, mastermind JAPAN. Building on the Japanese influences that entered the Fall 2016 collection, it seems a fitting choice for the two brands to join forces to create a shoe that celebrates the unique streetwear style of Japan. The shoe is a black and white 125mm high-top made of the finest calf leather and features the signature BUSCEMI notched collar and heel handle and mastermind JAPAN's iconic skull-and-crossbones motif on the tongue and key clochette, along with the mastermind logo emblazoned on the heel lock.
"We are thrilled to have the opportunity to work with mastermind JAPAN, blending Italian craftsmanship and Japanese street culture," says BUSCEMI founder Jon Buscemi. "After a year of development, this shoe exhibits the elements that both brands are known for bold design, fine craftsmanship and meticulous attention to detail."
The shoe will be available in limited quantities from 16th September through BUSCEMI.com, at the BUSCEMI Gallery located in NYC at 47 Wooster Street and selected stores.