The fashion and celebrity world came out in force to support Kanye's latest fashion instalment.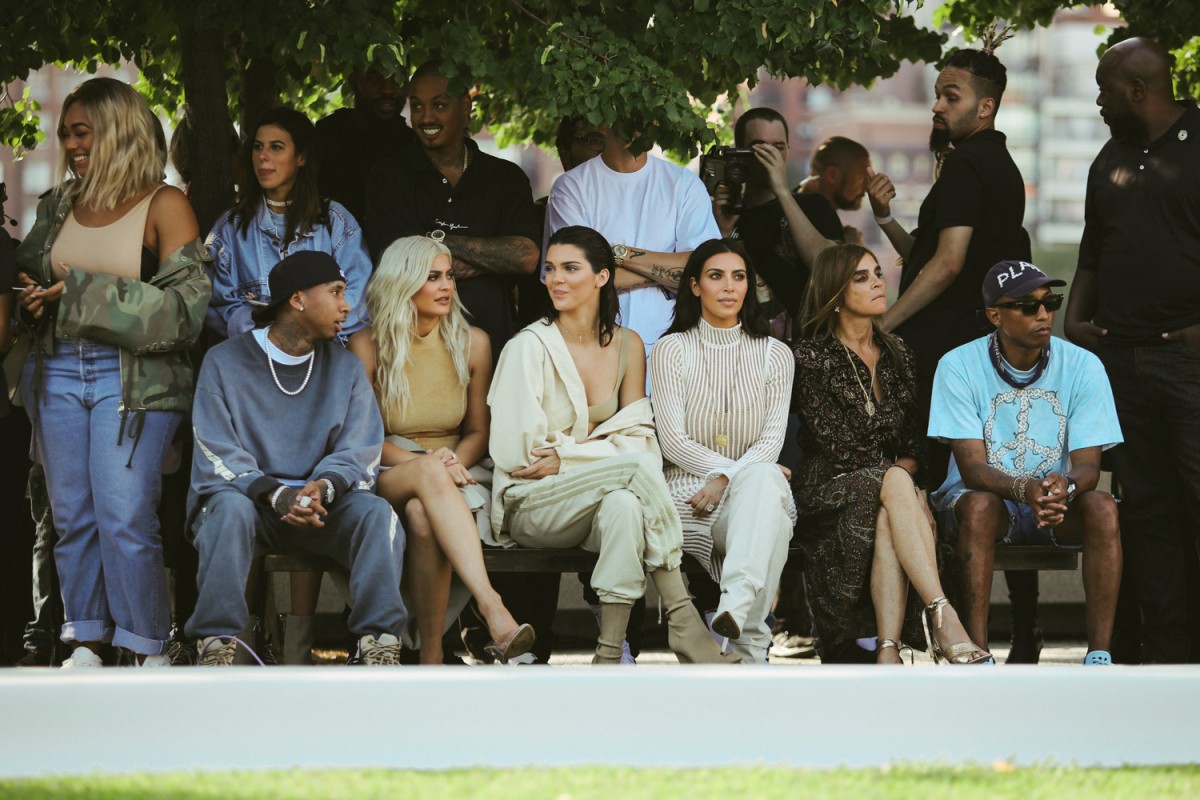 Everyone who's anyone was in the audience of Kanye's presentation of his fourth Yeezy collection yesterday. From fashion editors to Mr. West's nearest and dearest, they were all there – although surprisingly the Kardashian-Jenner clan didn't come out in entirely full force as per previous Yeezy shows. Nevertheless, everyone else did as they were told and boarded the designated busses that would ferry them to the 'secret' location of the Franklin D. Roosevelt Four Freedoms Park on Roosevelt Island to witness the collection in all it's glory. As usual there was a mammoth audience that included fashion and celebrity faces alike – from Anna Wintour, Carine Roitfeld and Winnie Harlow to Pharrell Williams, Spike Jonze and Desiigner. To find out who else went along and endured the stifling New York heat, check out the images below.
Of course, the man himself was there to take his bow after the show, dressed all in black.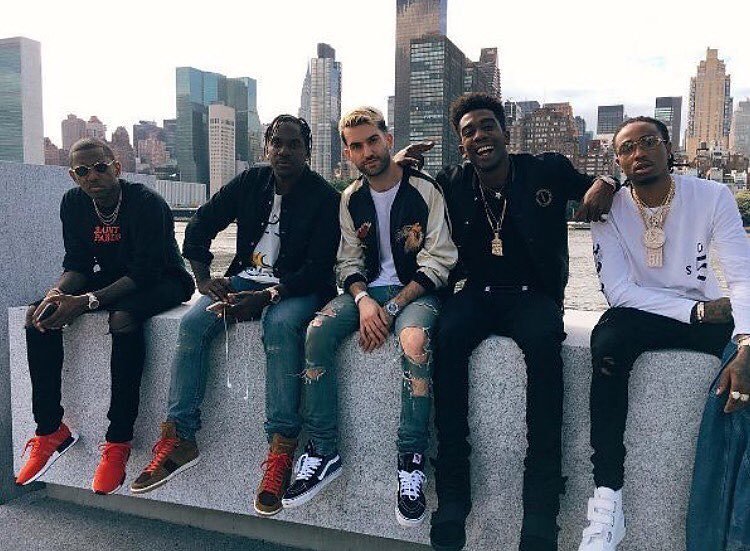 Kim Kardashian stepped out in a nude monocrome outfit.
Kendall Jenner wore a Yeezy get up…
…As did Kylie Jenner.
North West dressed in kiddie-size Life of Pablo merch.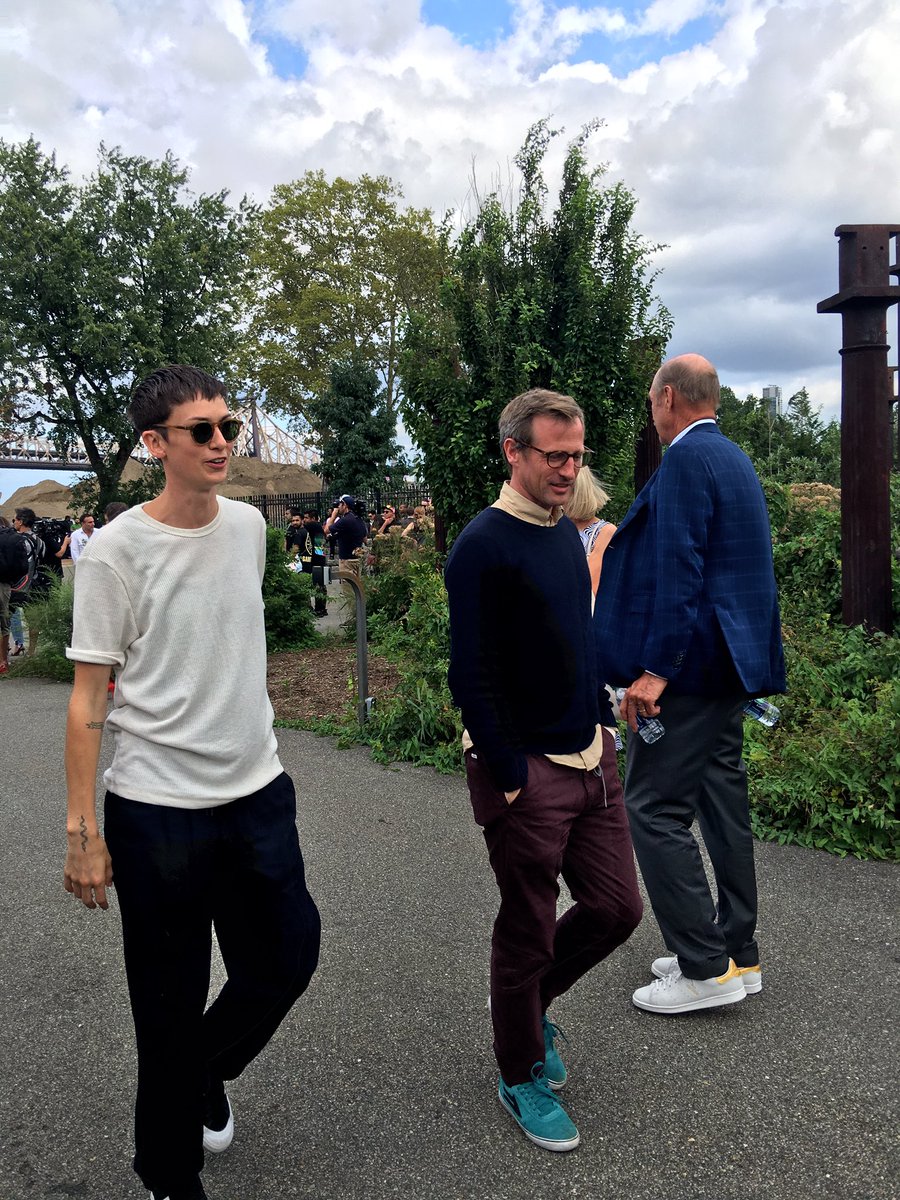 Spike Jonze making his way into the show.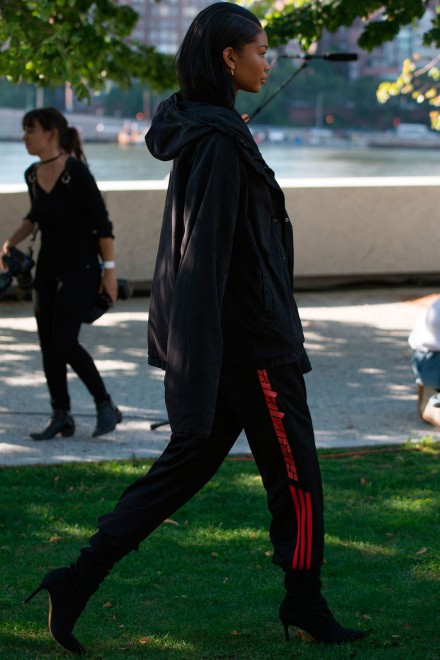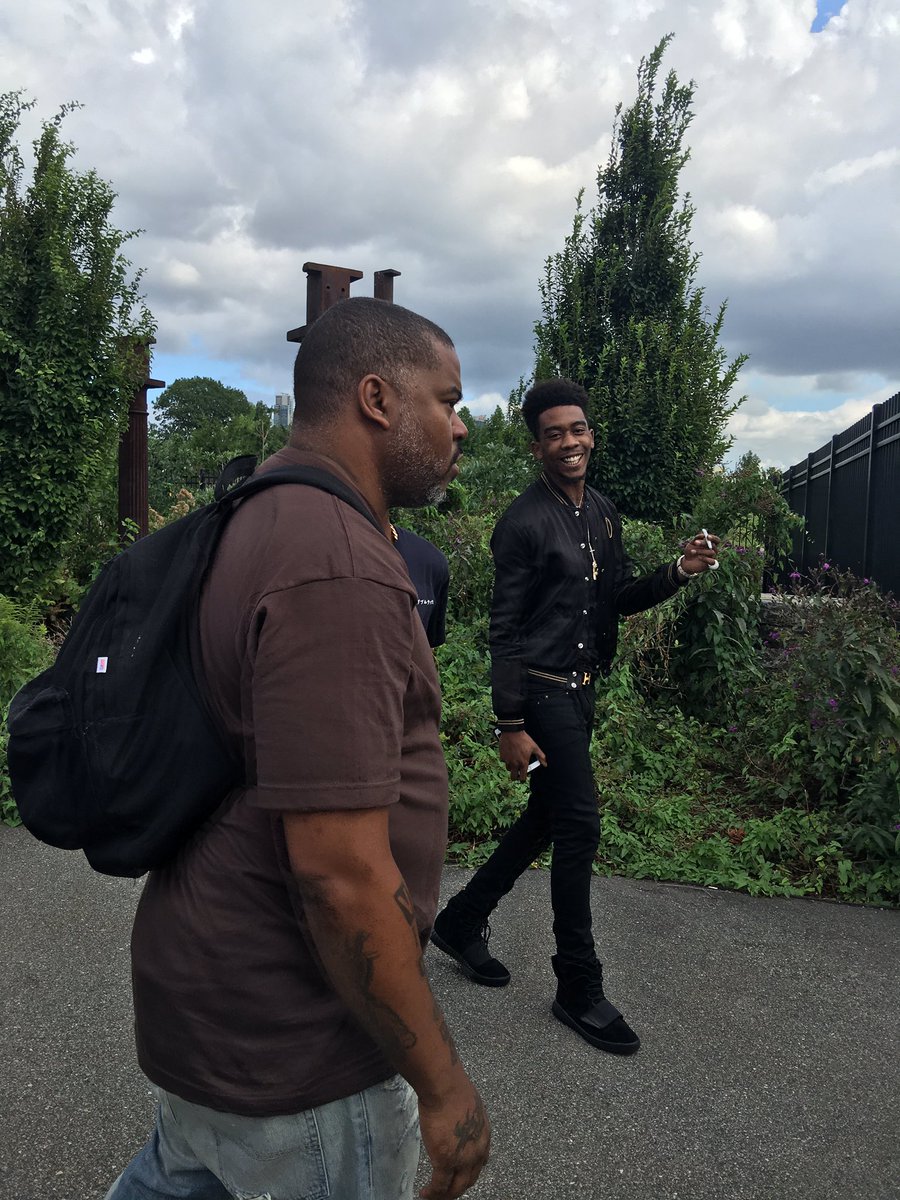 Desiigner made an appearance.
Model Winnie Harlow and Vic Mensa were among the attendees.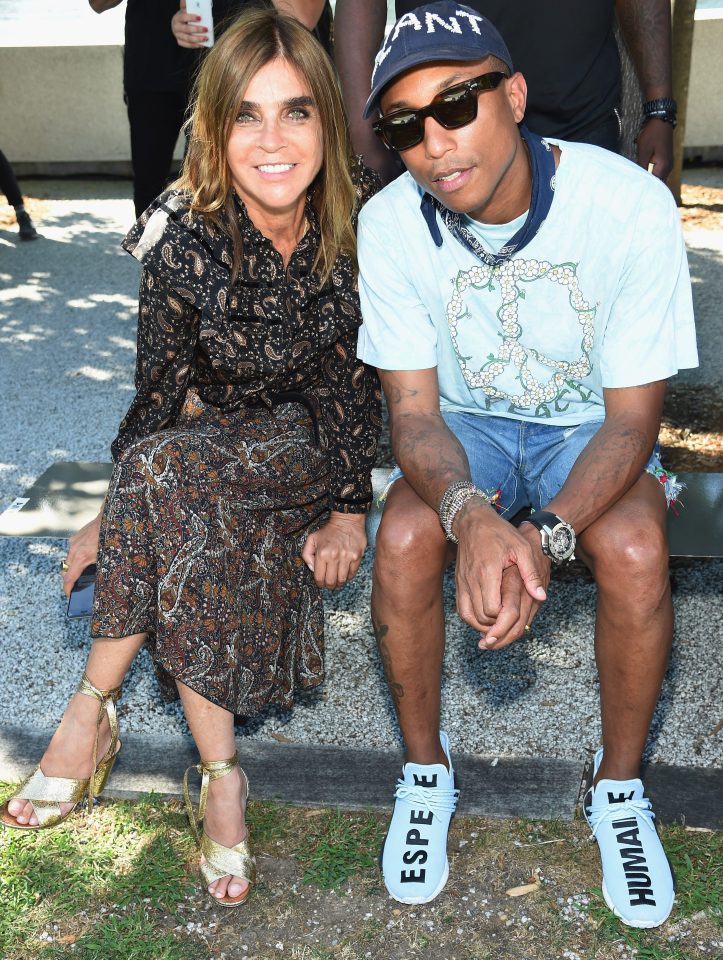 Carine Roitfeld and Pharrell Williams taking shelter in the shade.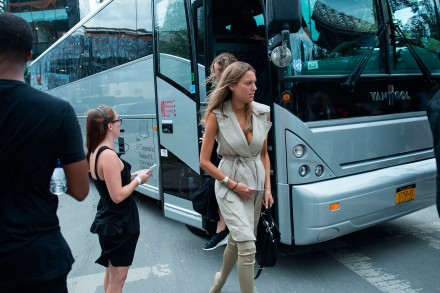 La La Anthony and Kiyan Carmelo Anthony take their seats.
Anna Wintour spotted admiring the collection.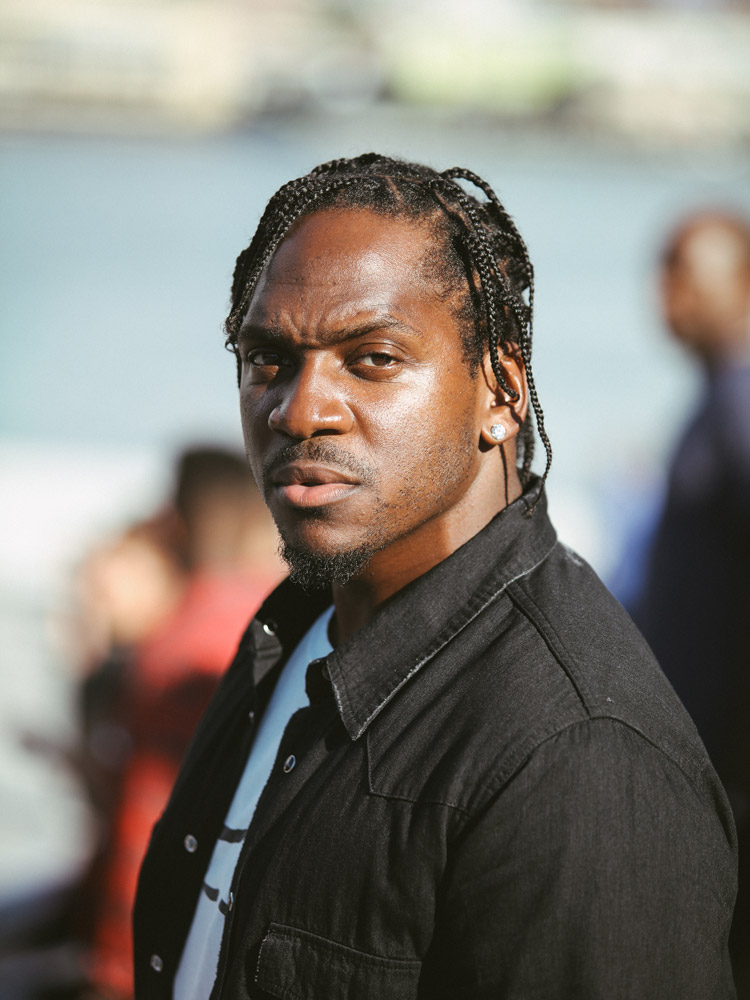 Pusha T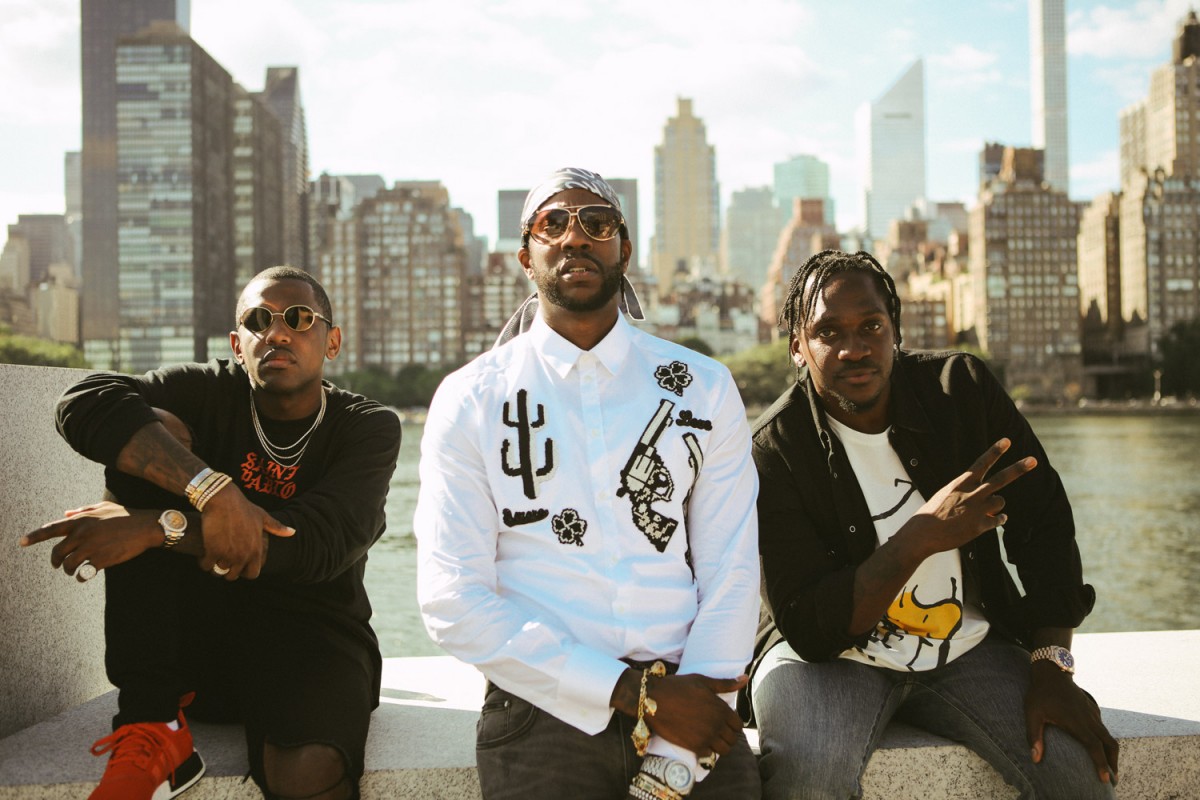 Fabolous, 2 Chainz & Pusha T