Exclusive skins from your favourite skate brand.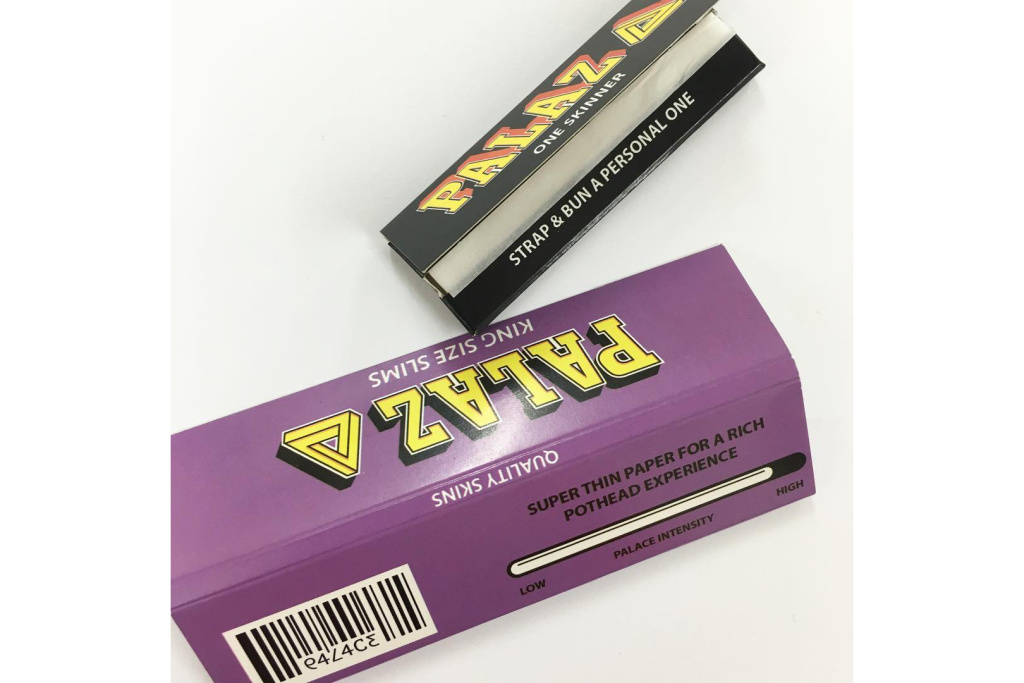 It seems skate brands can't stop with the lifestyle merchandise. Following on from the recent release of a photo book, it seems Palace are sticking with products made of paper with their next venture: rolling papers. Palace's rollies take inspiration from Rizla's classic design and aesthetic, with the packaging featuring the brand's iconic tri-ferg and witty quips such as "Strap & bun a personal one". They will be sold in both King Size Slims and Personal Skinners sizes, and will offer a "rich pothead experience".
Grab your pack very soon from the Palace website and SoHo flagship.