Dig deep and you will be rewarded for your efforts.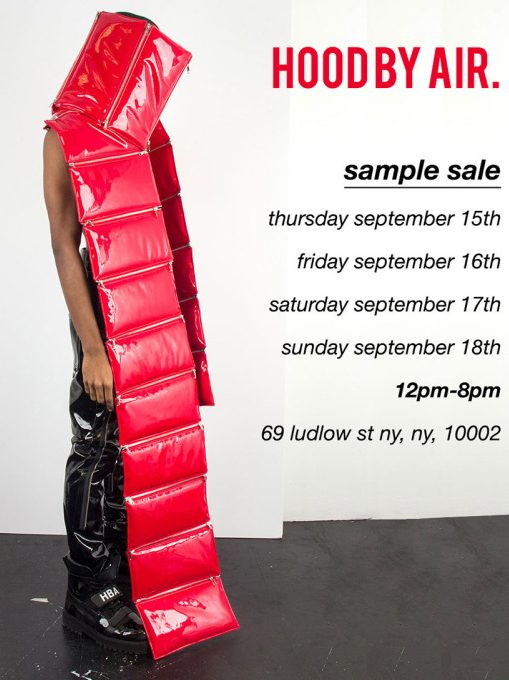 You will have heard of Hood By Air, if not, where have you been for the last 3 years? A brand that is renowned for very expensive screen-printed graphics, alongside wacky runway shows and collaborations with porn sites, stormed into the contemporary fashion scene back in 2013. The brand is now hosting a sample sale, which could be music to your ears, from September 15th (Thursday) to September 18th (Sunday) on 69 Ludlow St, New York; 12pm till 8pm.
Check out the sale at the address below!
Hood By Air Sample Sale
67 Ludlow St.
New York, NY 10002