Les Benjamins presents a psychedelic clash of cultures.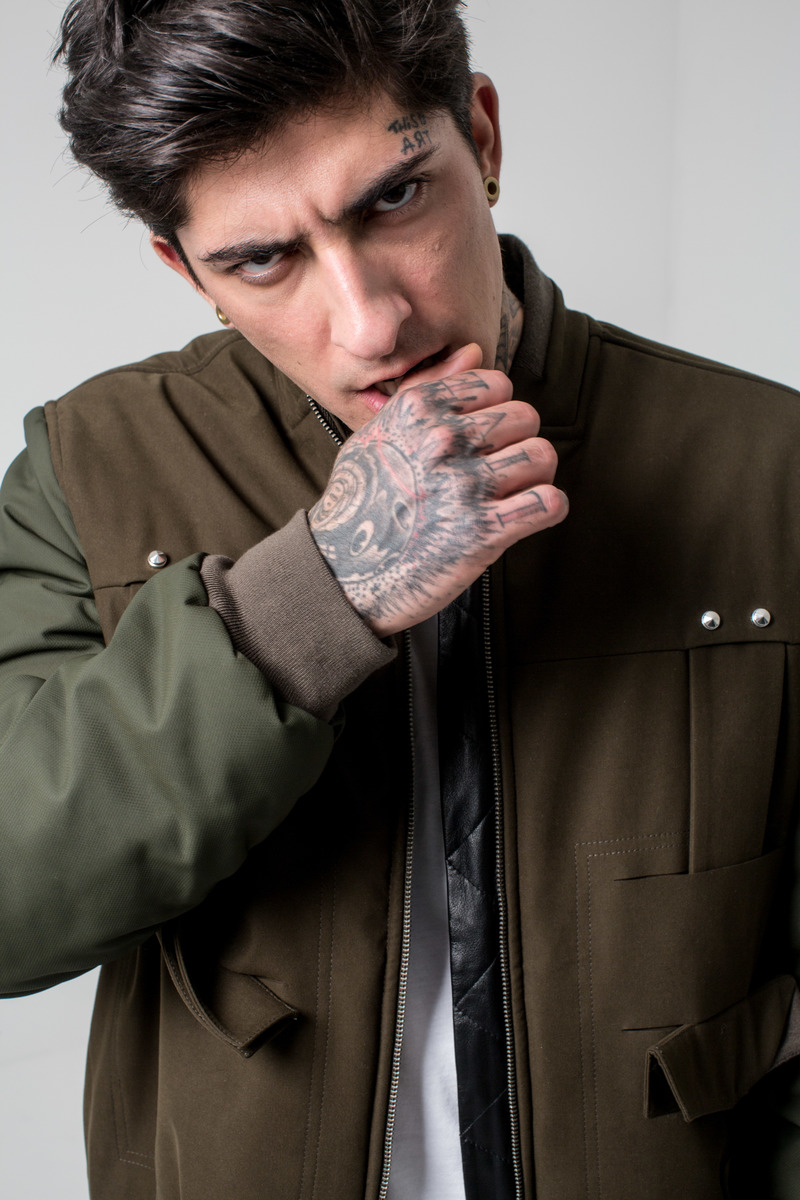 Presented during Milan Fashion Week, Les Benjamins latest offering for Autumn Winter 2016 is a rebellious clashing of cultures that features traditional turkish patterns with modern shapes and cuts. Now we can take a closer look at the collection through the images shot by Hamish Stephenson and styled by Terence Sambo. The stand out pieces have got to be the jackets – there's one in leather that features fussy, intricate patterns on the sleeves, and another has the pattern applied to the back of the jacket. Another one is in an eye-catching and autumnal- appropriate mustard yellow. Bunyamin Aydin's designs cover all aspects of the perfect everyday streetwear wardrobe, but with surprising details such as the faces of Grace Jones and Salvador Dali appearing on T-shirts.
Check out the images below and the campaign video above.